The easiest way to make hummustard is when you use up the last of the hummus in the container.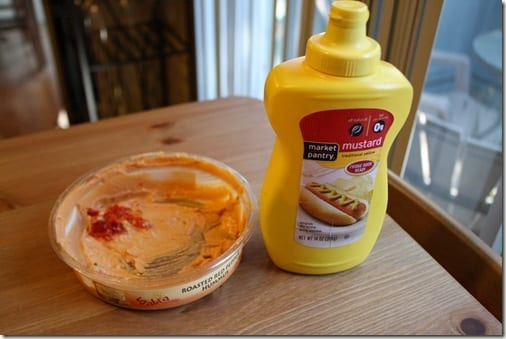 Just add a squirt of mustard, a splash of water and stir.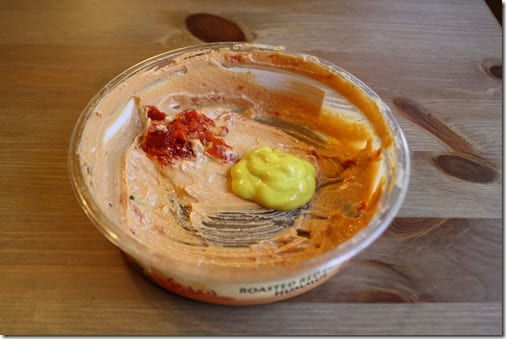 This is the easiest "homemade" salad dressing or dip without dirtying an extra dish!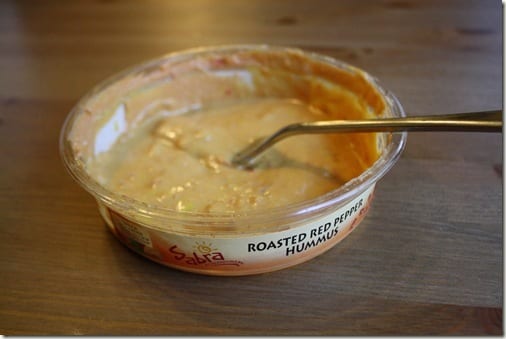 Then, pour it on a salad (or dish of your choice) and enjoy!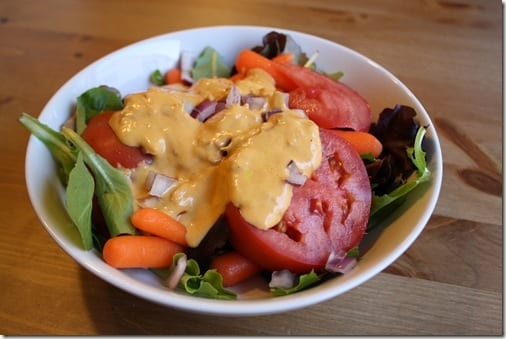 I had my hummustard salad with a Lean Cuisine flat bread thinger. I put some leftover roasted broccoli in it for some green power too!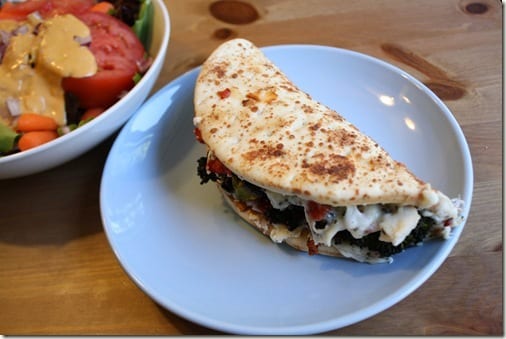 A public service announcement from my cat, Vegas:
Stand Tall. You never know what's over the fence unless you get up and peek over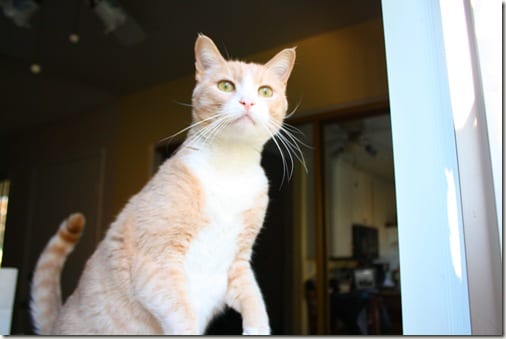 Be curious.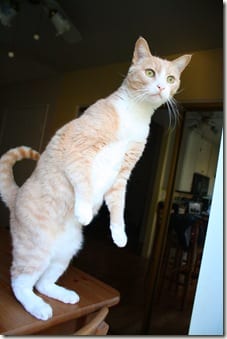 It's all about balance