Sorry peeps, I don't have a fancy new French Toast recipe for you today. I hope that last weeks French Toast Cups can hold you over until I think one up. Today's FT was "regular style". But even "regular" French Toast is AMAZING! So I'm happy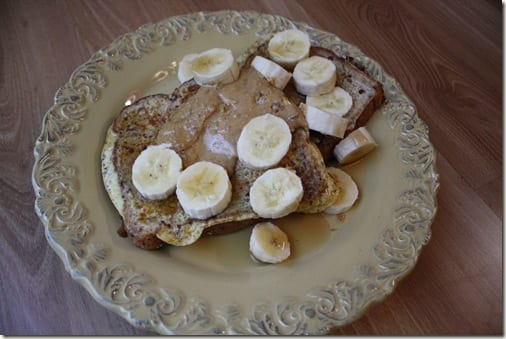 Topped with PB, sf syrup and bananas.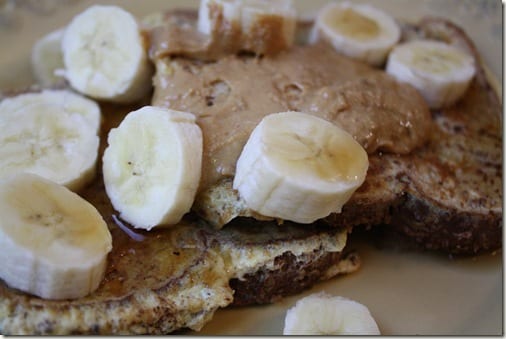 This meal is for real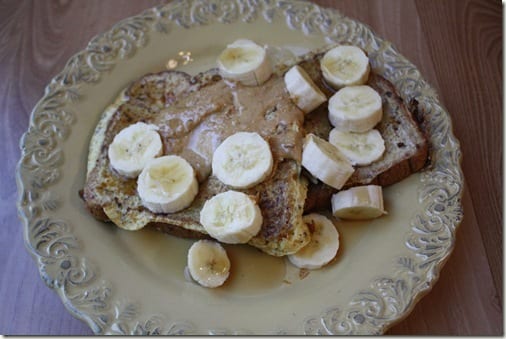 I did Jillian's 6 week six pack, but kind of half way because I was hungry. At least I'm honest? Too bad honesty doesn't get you rock hard abs…
Question: Who's the funniest person you know?
My friend Adriel! He should call me because I need a good laugh today (hint, hint).  He's appeared on the  blog a few times, but not recently because we don't work together anymore.