It's never a good sign when you come home from the gym to 3 fire trucks, 2 ambulances and several police cars sitting outside your apartment…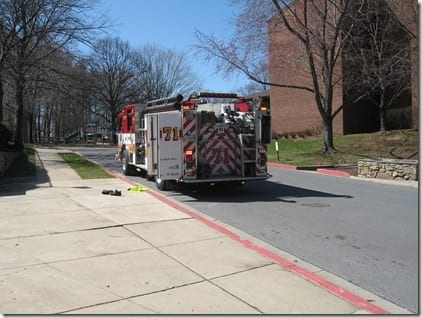 The sign does get a little better when the fire men are cute, even if you're too embarrassed to photograph them 😉
It's also not a good sign when your veggie burger pita is falling apart before you even take a bite. This means the meal will be very very messy. Hopefully, you're not out of napkins or that bad sign will be carried around on your shirt all day.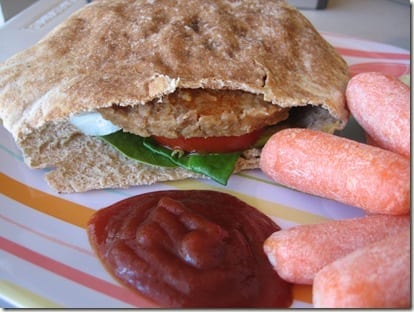 This picture of lunch shows a decently healthy and filling meal – at least that's one good sign!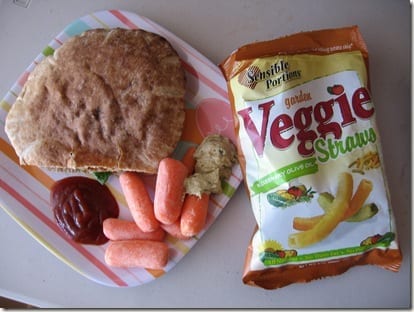 Other "Not Good Signs"…
Coins stain, give me dollars…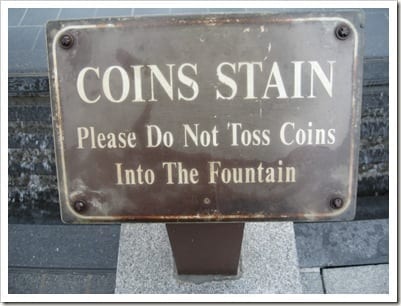 But, what if I'm hungry?!?!?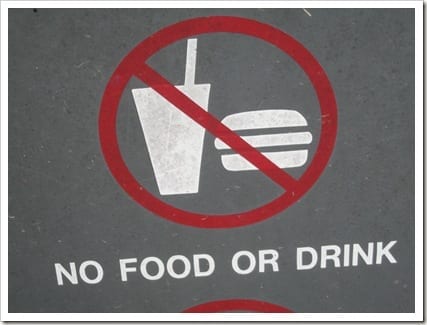 The worst sign of all!!! Boo!!!!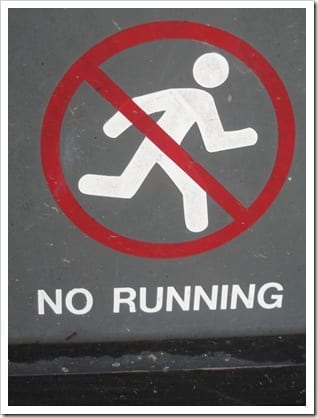 Sometimes you'll find a good sign and realize it will all be okay…someday.
  I believe in "signs" or omens – that's actually what The Alchemist talks about a lot!
I think intuition and signs are important to listen to.
Do you??