This is where I'm hanging out today…not too shabby, huh.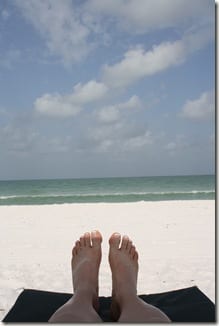 I'm in Marco Island for a few days with Ben's family. They have been coming every year since Ben was a baby.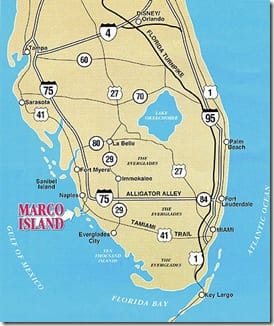 We're in southern Florida. It's June. "It's hot!" is an understatement. Just saying.
Ben's mom picked up this Kashi cereal for me. This is the one Kashi cereal I have never tried! It is not Kashi Crunch, but it's not too shabby either 🙂
I went on a VERY HOT and VERY SWEATY 6 mile run this morning. I'm choosing to be positive and just be thankful that I didn't collapse under the weight of my sweaty clothes and die on the hot Florida sidewalk (dramatic much?).
I mixed my cereal with blueberries, PB topped banana and cottage cheese for extra protein. I really was craving an icy smoothie, but this was a good runner up. Cereal is never shabby in my world 😉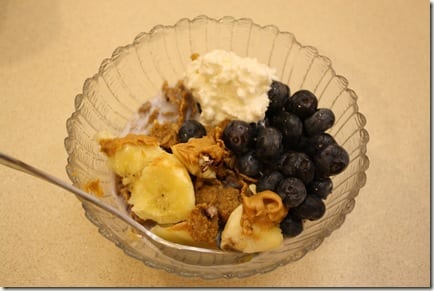 Then, I took a walk on the beach.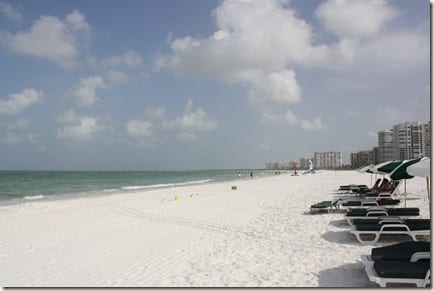 The sand here is so nice compared to SoCal sand. It's so soft and white.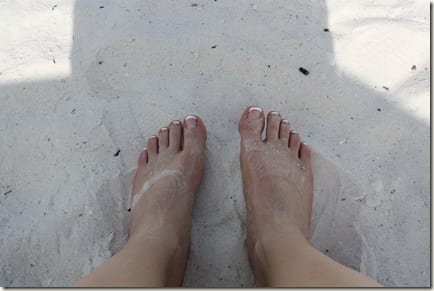 Maybe the one shabby thing about today is I had to smash my hat to get it to fit in my luggage so I am walking around with a broken visor. I'm a little shabby while wearing this, but avoiding skin cancer is not too shabby at all 🙂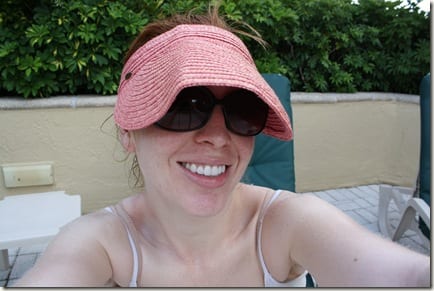 Have a great day!