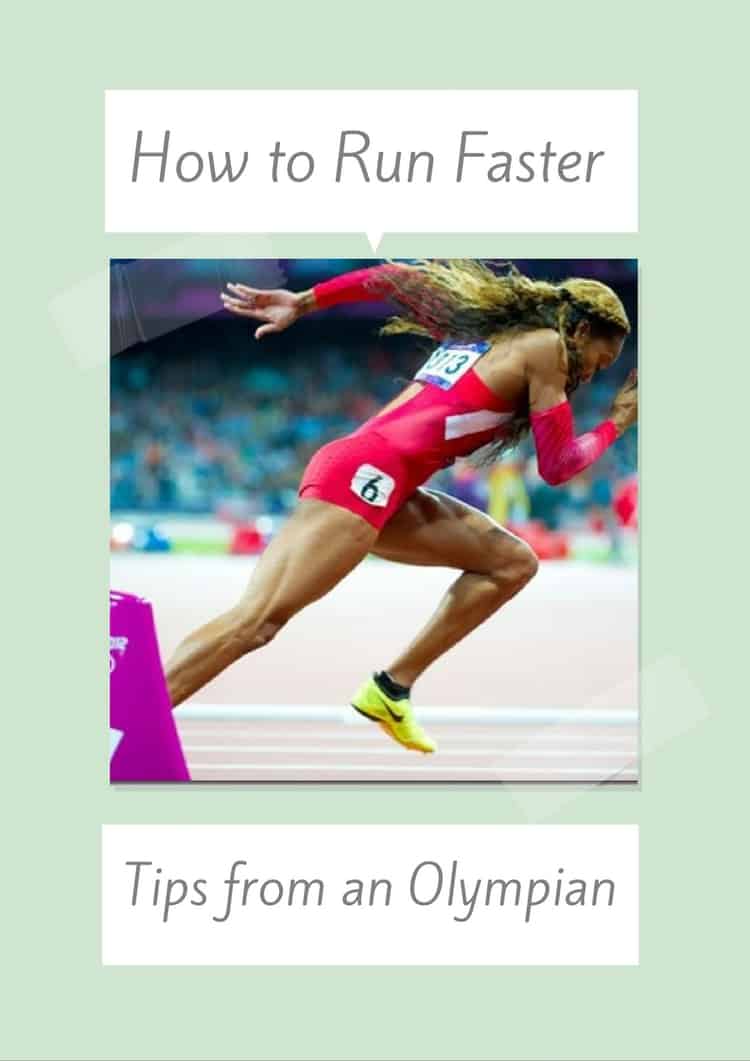 Hello and Happy Monday!
I got home super late on Friday night, slept, woke up Saturday to run and then rushed to my mom's for the baby shower. So, I am barely catching up on all the work, emails and deadlines that are way past due.
And that's why I haven't told you about the coolest thing ever – I chatted it up with the AMAZING Olympic gold medalist Sanya Richards Ross the other day.
(source)
I vividly remember watching Ross during the Olympic finals last summer. The bio the news did on her back story was super sweet and I was cheering for her. So, it was an honor to speak with her and ask her some questions so we could all learn from the BEST.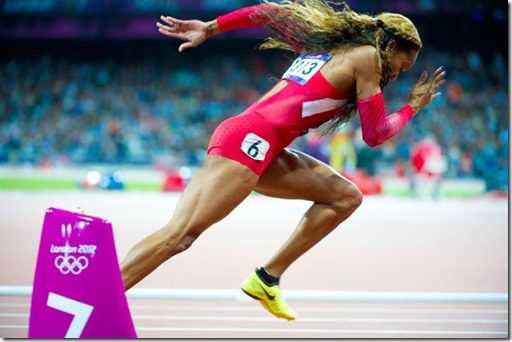 (source)
I asked her all the good stuff we'd want to know – what she eats, how she looks so gorgeous all the time and how we can get faster!
I caught her right after a workout. So obviously I started there…
RER: Thanks for taking the time to speak with me after your workout! What were you working on?
Ross: I am just coming back from toe surgery. I had a boot. So, I have been doing a lot of biking and elliptical. Today I did functional training. It's a lot of body weight and core exercises.
RER: What do you eat after a workout?
Ross: A lot of time I try to do a protein shake – especially after a hard workout. If I'm lifting heavy I try to have something right away.
RER: Do you have any other rituals or things you do after a workout?
Ross: I love to soak in a long bath. I use Olay Moisture Body wash…
RER: Wait, like an ice bath or…?
Ross: No! I mean like a relaxing bath. I do ice baths as well, about once a week. That's something I do closer to the Olympics and World Championships.
RER: How do you look so good while you're working so hard in the heat?
Ross: I never paid attention to my skin for years. I have a skin condition though. I am paying more attention recently. I use sunblock now. In the African American community we don't pay attention to that as much as we should. I have been paying more attention, using spf.
RER: What do you eat before a big race?
Ross: My food regimen varies. We complete overseas or at different times of day – afternoon or night… it's not always one thing I eat before a race.
I have a pretty boring diet. I'm not too strict. I don't eat a lot of meat.
For breakfast it's usually egg whites or bagel or oatmeal or fruit.
Lunch is tuna or chicken salad.
Dinner is grilled chicken or salmon with vegetables and rice.
I do protein shakes. I juice a lot. My dad helps with that.
I have a cheat day once a week. I love cheese pizza, it's my guilty pleasure. My purple bag of Skittles, that's my other guilty pleasure. And Rum Raisin ice cream. I definitely think you should treat yourself. Everything in moderation. It's hard to be completely clean.
RER: Do you have any mantras, or what do you tell yourself to get through a hard race?
Ross: I always tell myself I can do all things through Christ who gives me strength.
I refuse to lose. I tell myself that in racing, 'refuse to lose'. You can't just turn it on on race day. You have to have that competition, it pushes me that extra.
RER: My readers run everything from 5k or marathons. Do you have any advice for getting faster?
Ross: I'm a sprinter. I don't do a lot of long runs. I despise that part of my training. I think to help with a PR you should focus on form. The casual runner doesn't focus on form much. Don't have any wasted motions! Keep your arms in and keep your knees up. I make sure my form is great and it cuts off time. Make sure your running style is efficient. It helps cut off time for long or short distance.
(Um, don't you love that she eats pizza and goes to God for one of her mantras?! Awesome.)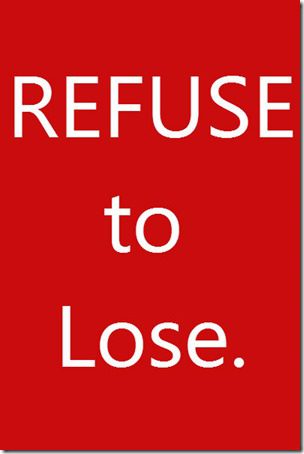 Her tips for working on form to get faster are a great reminder – so many of us work on speed runs or getting light shoes or putting on fast music. But making sure your form is efficient is very important! I have some arm swing tips in this YouTube video. Check it out and use it on your next training run!
Question: What is your mantra this week?