This post brought to you by P.F. Chang's Home Menu. The content and opinions expressed below are that of RunEatRepeat.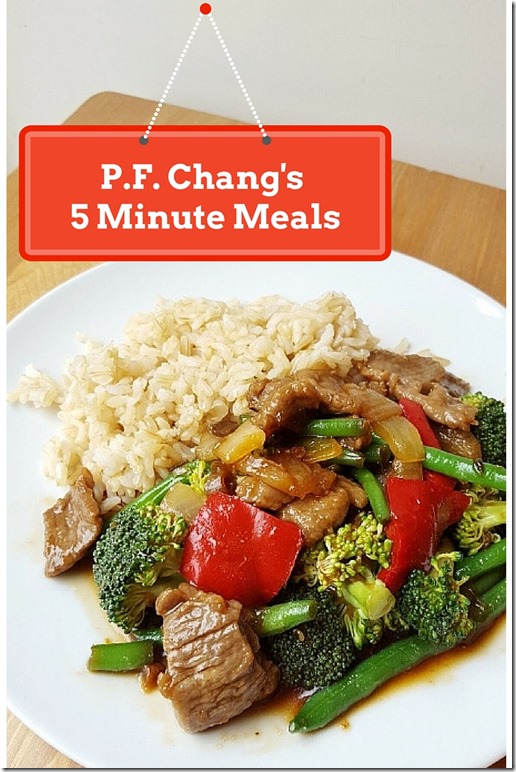 Hello! I just got back from a quick 24 hour trip to Palm Springs to visit my best friend. I'll fill you in on the fun in another post, today we're just talking about RUNNING and EATING. My favorite things. Recently P.F. Chang's home menu team contacted me to try their offerings. I was all about it since I love all Asian food. Let's do this!
But first, RUN.
I woke up early Saturday morning to get in a long run. It was just okay. I feel really out of shape right now. Boo. I think it's a combination of my toe injury and so much travel in December and January that kept me off schedule. I did the best I could and got in 14 miles.
Then, I got ready to go. Since it was a quick trip I packed light. I just grabbed some stuff and got on the road.
I grabbed a Spark to give me some energy for the drive and was there in 2 hours flat.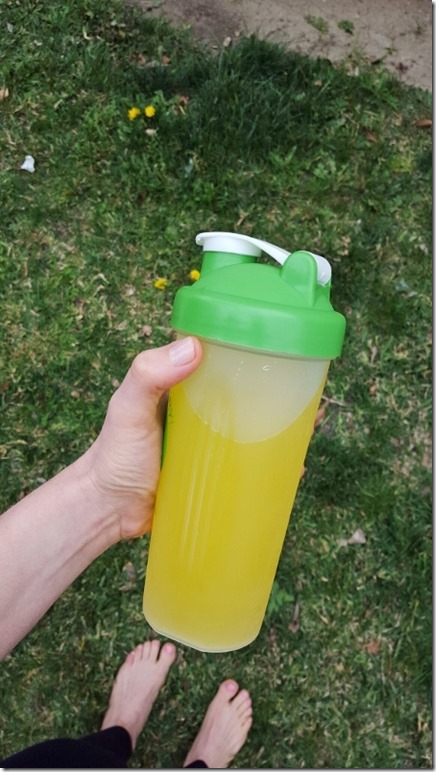 Why is there always traffic on the 91? Can someone please tell me?
Cindy and I had a fun lil dinner and drinks. It was pretty low key.
Then, I woke up bright and early this morning to a RAINBOW. How awesome is that?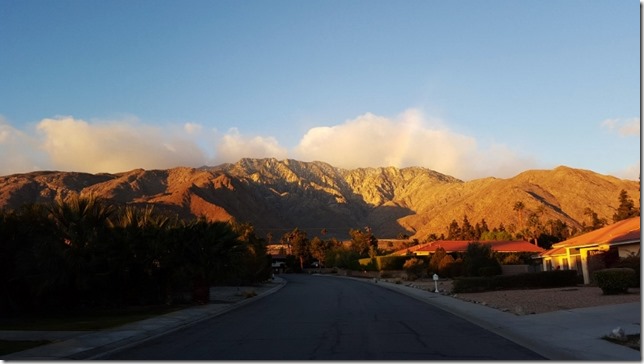 After a walk I hit the road because there was a storm coming and no one in SoCal knows how to drive in the rain, me included.
As I got closer to home I was getting more hungry by the minute (typical). I didn't want to stop at a fast food place though.
What is a hungry girl to do?
I decided to hit up Ralphs (my local grocery store) for something quick to make when I got home. And this made for the perfect time to try one of P.F. Chang's At Home Meals. They're in the frozen section of the grocery store. My lil Ralphs (the one I shop at, I don't own it) had 9 different options. I went with the Mongolian Style Beef since it seemed the healthiest.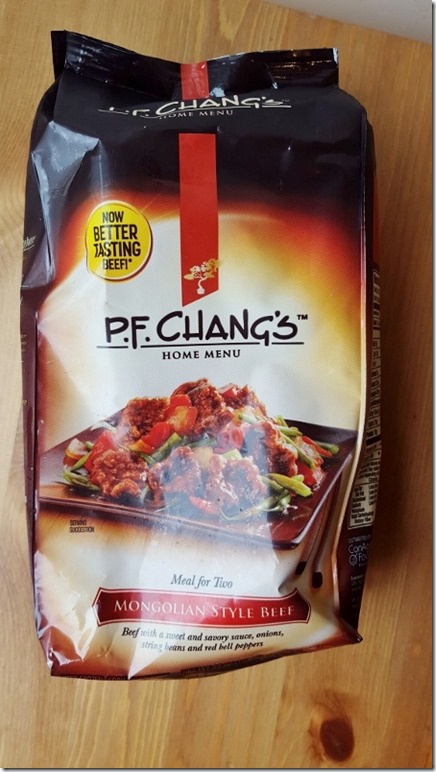 I also grabbed a bag of frozen brown rice. And once I got home I had a full on fancy meal in 8 minutes. Seriously.
The Mongolian beef comes with string beans and red bell peppers. I added some broccoli just because I had it on hand, but I was impressed with the amount of string beans in the meal. The sauce was delicious and the brown rice soaked it all up for extra flavor.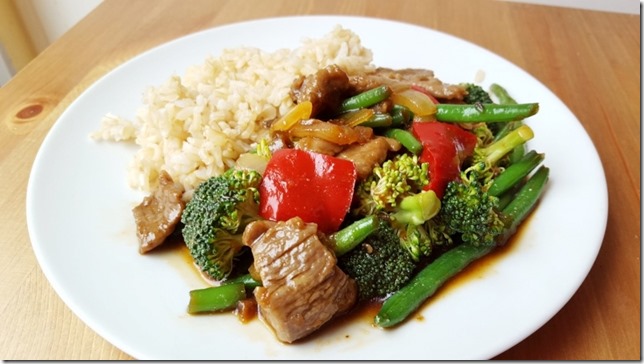 The meals are made for 2 people. I'm only one person, but I can eat like two. Instead of finishing it all off I portioned it out so I have another meal waiting for me (as soon as I finish this post).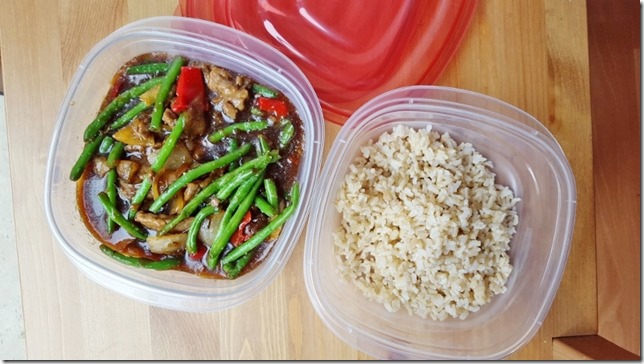 And that super quick meal gives me extra time to clean up the mess Vegas made when I was gone…
He's grounded.
You can check out more information on P.F. Chang's here. Or maybe celebrate Wok Wednesday
Question: How long did it take you to prepare your last meal?