Hello! How's it going? Today we're talking about Valentine's Day! It's a super special day for me because it's my mom's birthday.
And my mom is seriously the best. But it's also a fun day to celebrate love and more importantly, a day to eat chocolate. Am I right?
So even if you don't have a special someone to spend Feb 14th with, you can always treat yourself or your best friend to a gift.
Check out this list for some great gift ideas to give your BFF for Valentine's Day!
The BEST Valentine's Day Gifts for Your BEST Friend
Fun Mug for Coffee (or whatever she/he drinks wink wink)
Best Friends Necklaces – fancy adult style BFF charms. Love it.
The make-up she's always borrowing from you. For me it's my Naked Eyeshadow Palette. (I'm pretty sure she's used it more than me.)
A shirt so other potential best friends back the F off.
If you  love to EAT together – these Hamburger and Fries BFF Tees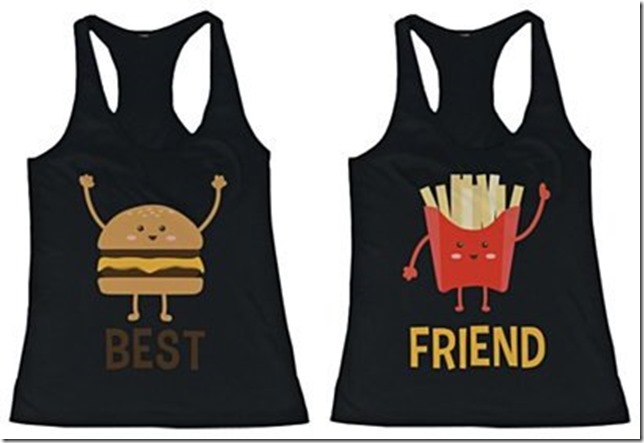 If you love to DRINK together – Monogrammed Wine Glasses
If you are OPPOSITES – get these sweatshirts.
This graphic links to the products (the one at the top of the post is just for fun)…
And really the BEST thing you can get me your best friend for Valentine's Day…
CHOCOLATE.
One of my favorite girls gave me this last year just because. And I loved it!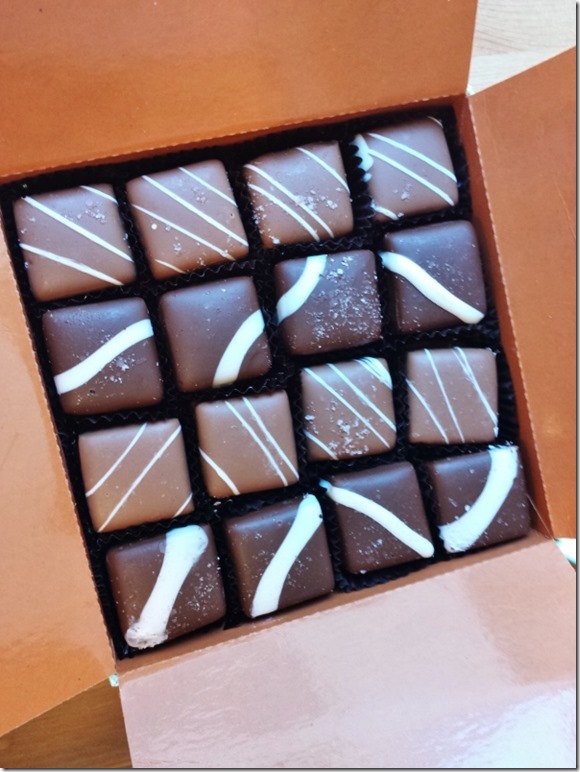 Question: Are you going to eat chocolate on February 14th?
Me: I'm starting the 24 Day Challenge but I will probably give myself a lil treat that day.
You Might Also Like: 
Funny Valentine's Day Memes & printables for RUNNERS  (free to share)
Funny Valentine's Day Memes & e-cards for Runners (free to share)