Podcast: Play in new window | Download
Subscribe: Apple Podcasts | Android | Google Podcasts | Stitcher | RSS
Lisa Jackson has completed over 100 marathons. But she swears she's not a natural athlete. Hmmm? Nope. She shows up at every race to have FUN. And that attitude towards running has kept her going for 100s of marathons, half marathons and even an ultra marathon!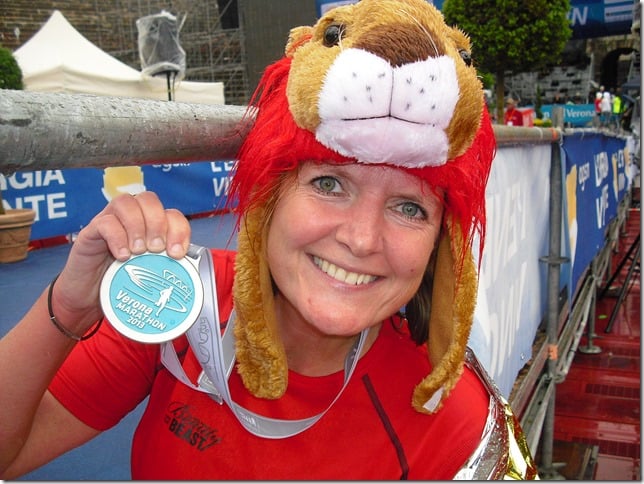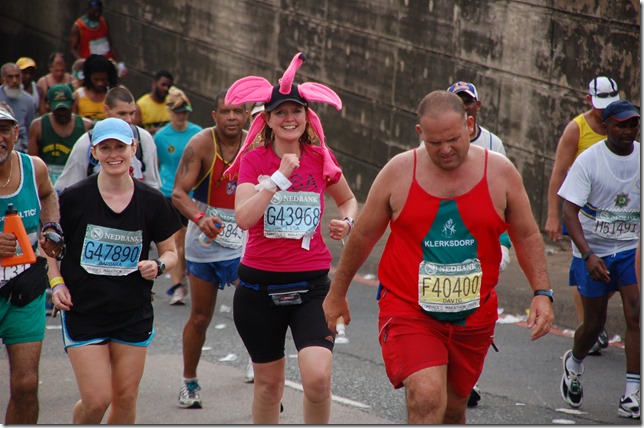 Her running accomplishments alone make me want to chat with her for hours on end. But, before I knew what an accomplished runner she was I met her in a press group when I ran the Jerusalem Marathon. And she immediately became my favorite person. She is super friendly and adorable and just made me feel like we were old friends right away.
Then, I got to talking to her more and learned she was very close to running her 100th marathon!! Amazing.
Oh, and she's sharing tales from her millions of miles in a book! Lisa is the author of  "Your Pace or Mine? What Running Taught Me About Life Laughter and Coming in Last". She has tons of stories because most races she runs along talking to people and making friends.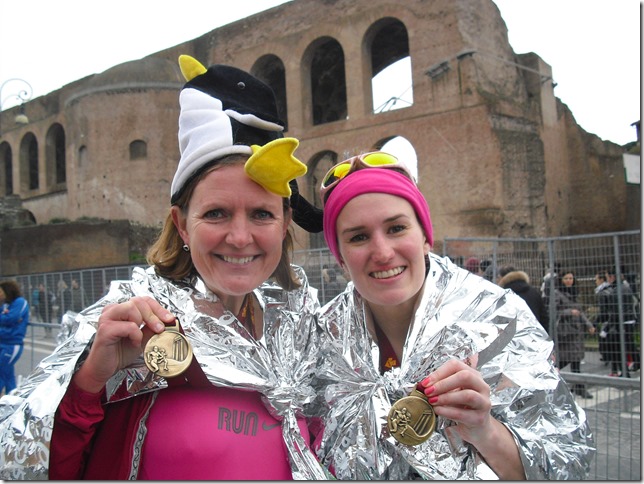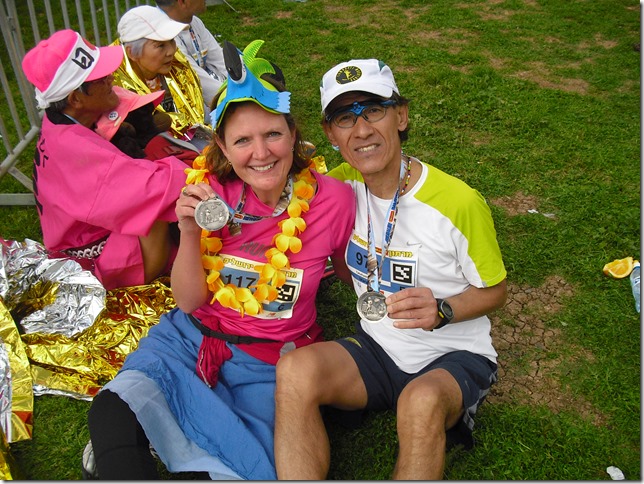 We've kept in touch since we met and she was the first person I wanted to interview for the RER podcast.
Oh, I should mention – she lives in London and is originally from South Africa so she has a super cute accent too.
Lisa and I chat about…
How she got started running – she swears she hated running as a kid.
Her FAVORITE race – that's something special since she's done so many!
What it's like to FINISH LAST in a race – several times.
What is her 'victory lap' – favorite post-race meal.
And more!
Get her book "Your Pace or Mine? What Running Taught Me About Life Laughter and Coming in Last" on Amazon here.
If you get it we can chat about it like a lil running book club!
Question: Have you ever finished LAST in a race? Ever stayed until the last person came across the finish line?