Hello! This morning I tried to sleep in, but my internal body clock was ready to go at 6am. Bah.
Vegas tried to sleep in too, but if I'm up he has to get up and then go right back to sleep.
I started the day with a walk and some stretching. Yesterday I started to get a random cramp in my left glute butt area. Not cool.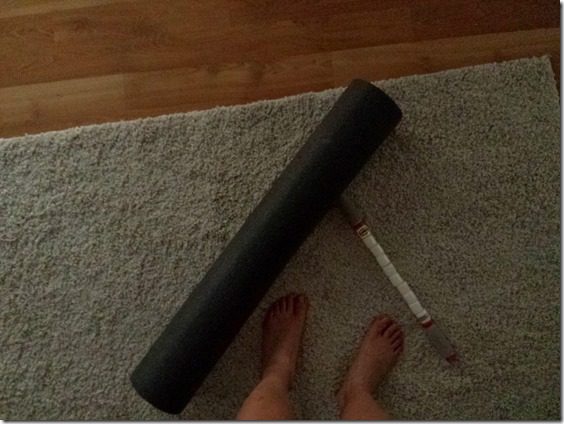 And I have a race tomorrow! So I wanted to share some of what I'm eating today. One of the top searches to RER is "half marathon diet" or "what to eat for a marathon…"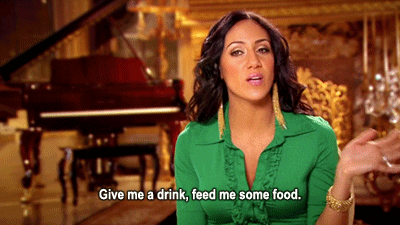 Well this is what I eat before a marathon / half marathon / walk around the block:
Sushi and Pizza. Okay, this isn't an 'all the time' thing, just some random craving.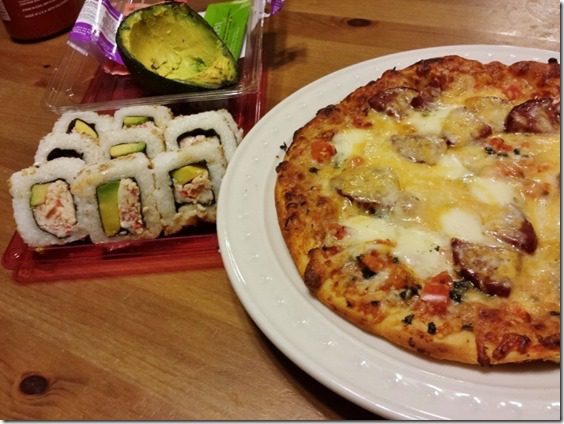 Bananas! I eat a lot of bananas in the week leading up to a race for the potassium. It can help prevent cramping. Coconut water is another good option!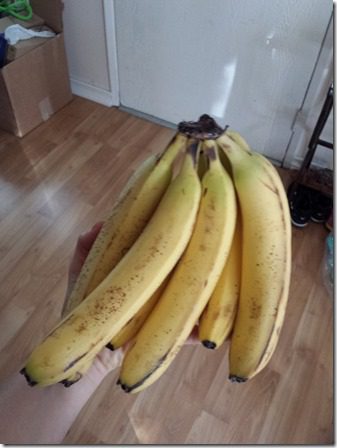 After my walk I made some genius French Waffles! Recipe coming.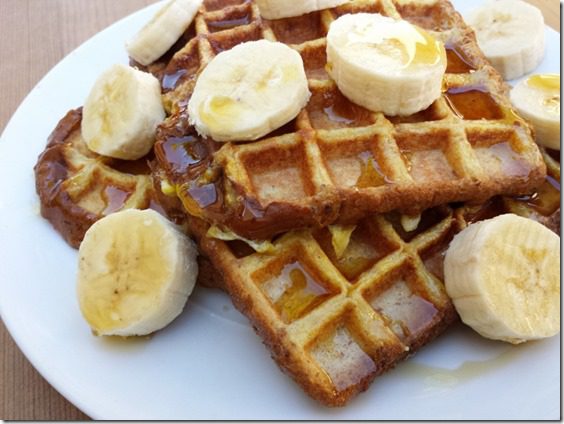 Fluids!!! Gotta hydrate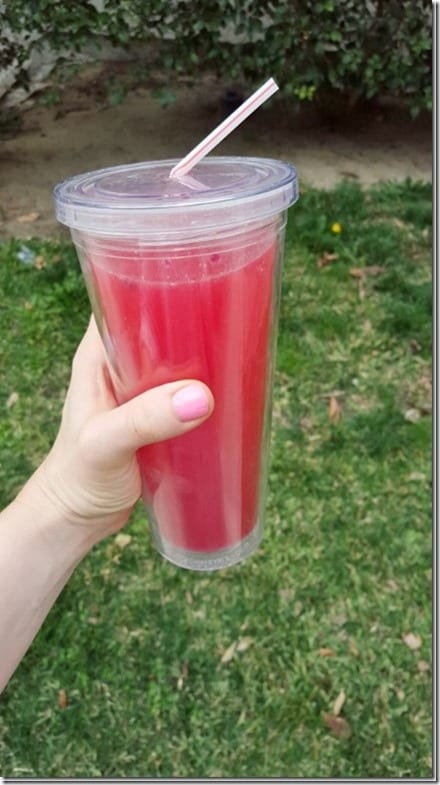 (This is Spark in fruit punch.)
Disclaimer: I do NOT suggest you or anyone drink alcoholic bevs before a race.
But, I do my thing and you do yours. And we don't judge each other. The end.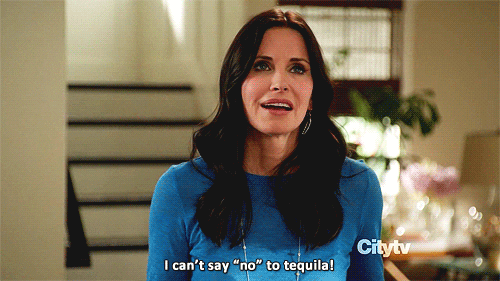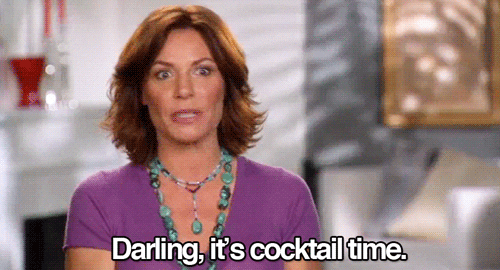 I'm drinking a Paloma Cocktail. I consider a 'lazy margarita' but it's a real thing. My friend used to always have them at her parties and I made my own recently and fell in love.
The version all my peeps make is with Squirt. But, I make a skinny version with Fresca or Zevia. If you look it up I guess fancy people say you're supposed to use grapefruit soda. I've only had it that way at restaurants, at people's houses most do Squirt. If that keeps you up at night you have a really good life.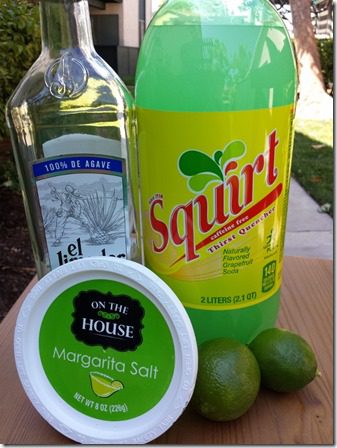 Skinny Paloma Cocktail
Ingredients:
2 oz. tequila (white)
Squeeze lime
Squirt or Diet soda – grapefruit or citrus
To make: Salt rim of glass. Pour in the goods. Drink.
Question: What are you drinking this weekend?