OC Marathon results – another HOT marathon is done and done!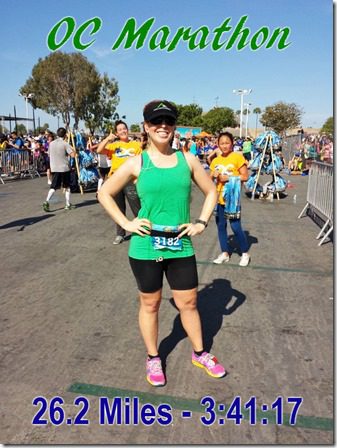 Last night I laid out my stuff to prep for the OC Marathon. The full mary starts at 5:30am so I had a super early wake up call! I rolled a bit with the tennis ball yesterday hoping my butt cramp situation would go away.
RER has to do the classic running pose or the sky will fall.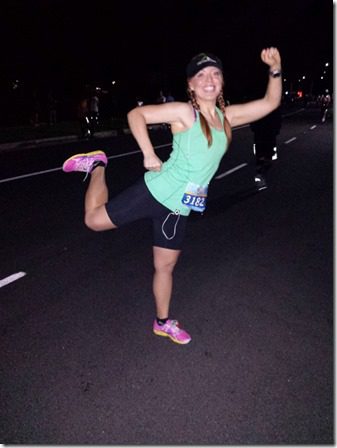 Ain't no party like a porta party.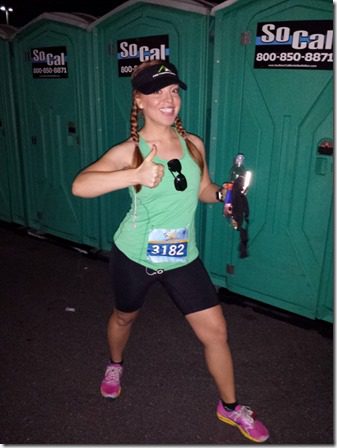 I met reader Natalie at the start. How'd it go?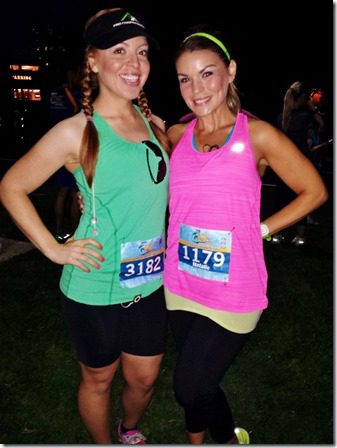 I didn't have a GPS watch for this race so I knew I'd just roll with it. Or run with it?
Plus, it was hot. Even with the early start, it's just hot here right now. Knowing that I figured I'd just run by effort.
I ran a lot with SR so it was a fun race. She's usually a Speedster of America but she's been running 437 miles a week so she's at my pace this week.
We were joking about that Runner's World article about "Should You Offer Encouragement When You Pass Another Runner?" In the Facebook comments someone said they wouldn't care if someone passed them unless the person was like, "Suck it nerd!"
But, I would think that was funny!
So, SkinnyRunner  and I kept telling that to each other throughout the race and I'm sure people around us thought we were mortal enemies. Sometimes we are.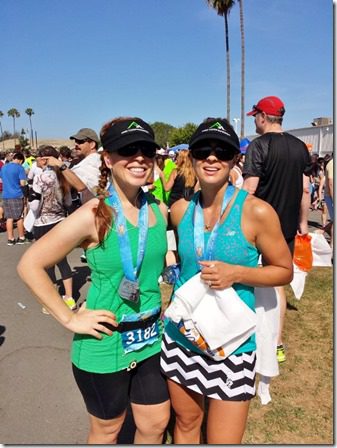 OC Marathon finish.
OC Marathon 2014 results for RER – 3:41:17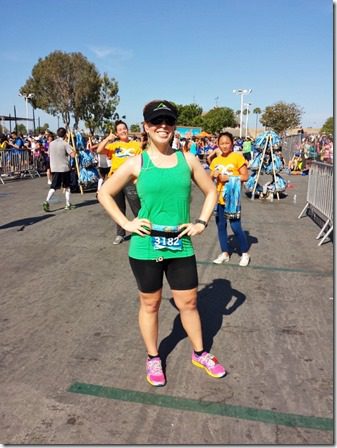 I could have done better but my legs felt tired because I didn't taper. I ran a lot on Friday and wasn't well rested. Lately I feel fine, even with high mileage but I think I need a mini-break to recharge. This is where I have my marathon PR (3:36:23) and I don't feel anywhere near in that shape right now.
Overall: It was running 26.2 miles on a hot day near my home town. I love it.
After the race I met up with the elusive Silent Assassin. He's rocked the half marathon! I also broke my post-2pm coffee rule because I needed a boost before the Cinco de Drinko festivities.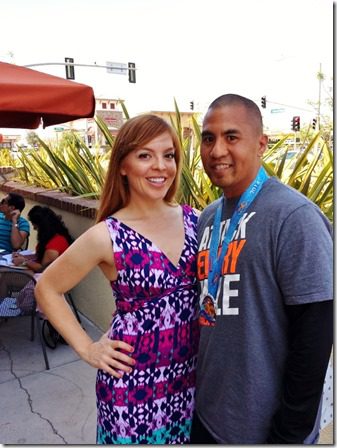 Tequila. Watermelon. Happy Monican.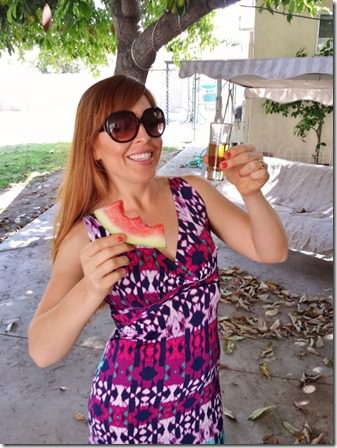 Don't judge.
Question: What was the BEST thing you ATE or DID this weekend?
I ran a marathon and ate a lot of Chinese food. Boom.