Hello! It's time for the annual Pile on the Miles Challenge!! Are you excited?!
This challenge will keep you motivated and accountable to your workouts. The holidays are getting closer and with that comes busier schedules – more treats around – shorter days – challenging weather – and more!  Cut the excuses and show up for yourself for 21 days with this challenge.
Pile on miles NOT pounds or stress or guilt or excuses!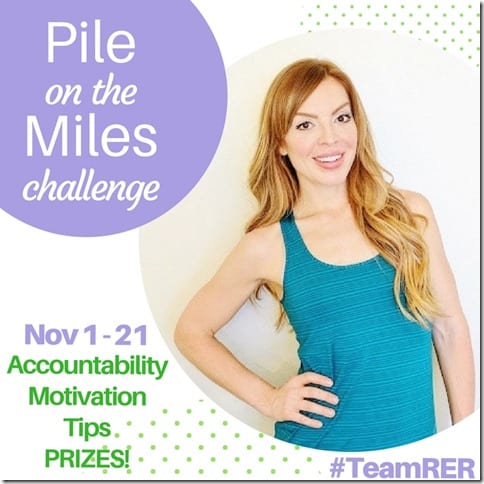 FREE Instagram challenge to  stay on track in November.
Daily check-ins, motivation and tips on RER's Instagram and Podcast.
November 1 – Nov 21
 www.RunEatRepeat.com and  on RER's Instagram 
Pro Compression is sponsoring this  year's POTM challenge!  I'm super excited because I love their compression socks – which we're giving away. And we're giving away $100 Amazon gift cards!!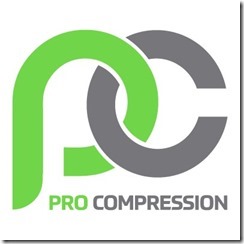 Pile on the Miles:
1. Sign up on the POTM Form to get the calendar here.
2. Check in on @RunEatRepeat 's Instagram  everyday from the 1st to the 21st to hold yourself accountable and motivate others.
3. Play the photo challenge to be entered to WIN!
Each day there will be a photo idea –>  snap a pic that works with the prompt –> post to IG –> tag @RunEatRepeat and #TeamRER.
At the end of each 7 day week I'll choose 3 winners at random – 2 will win Pro Compression socks of your choice and 1 will win a $100 Amazon gift card!
You don't have to post every photo. But  the more days you post – the more chances you have to WIN!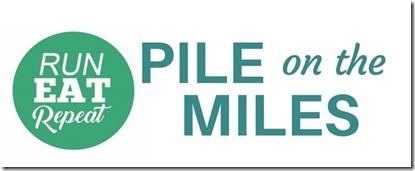 Rules: Open to all. No purchase necessary. This is in no way sponsored, administered, or associated with Instagram, Inc. By entering, entrants confirm they are 13+ years of age, release Instagram of responsibility, and agree to Instagram's term of use. Run Eat Repeat, Pro Compression, Monica Olivas, Instagram and anyone associated with those parties are not responsible for any damage, injury or loss due to participating in this challenge and contest.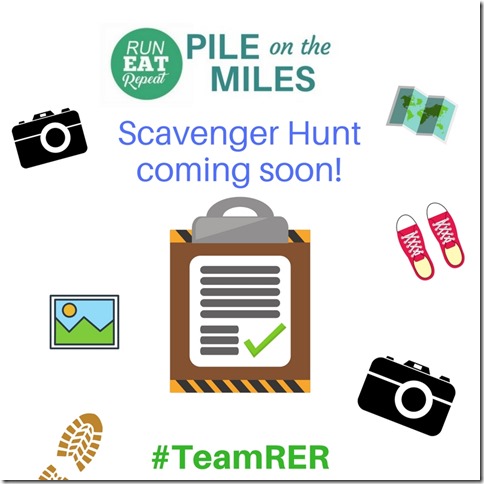 You can invite your friends, family and followers to join too! Share and encourage them to pile on the miles too! It's a great opportunity to stay accountable in a tempting time of year.
*Sign Up for Pile on the Miles 2017 here!*
I'll send you the calendar and Instagram Challenge list Oct 29th so you can get ready to rock it!
November 1st is Day 1 of the challenge. Are you in or in the way?