Hello! How's it going?!
This morning I did most of Jillian's 6 Week Six Pack (skipped the burpees) and then ate a happy meal. That would be Cinnamon Raisin Ezekiel bread and eggs with a smile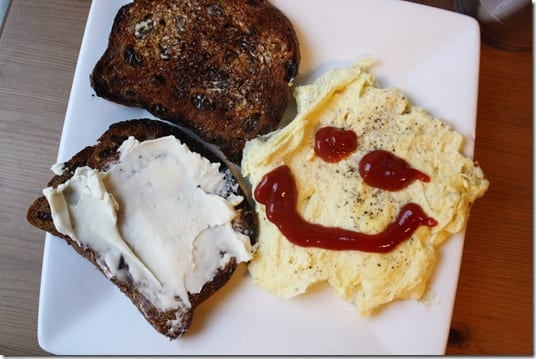 Local to SoCal? My favorite Running Coach – Steve from Sole Runners just started a new training session for runners interested in training for the LA Marathon with a group (or another race around that time). He also does ChiRunning lessons and online marathon training! Check out his marathon training packages here.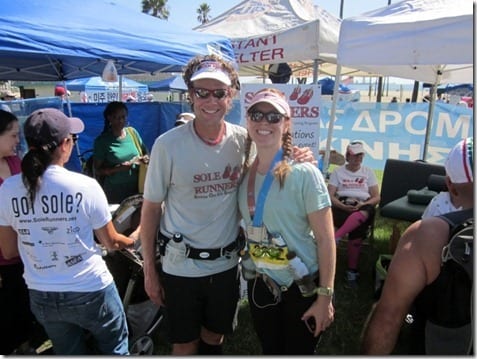 Time for our weekly Pile on the Miles Check in!
Last Monday we shared our goals for the week – did you hit yours?
I saw on Twitter that a lot of you are doing great!
Reader Deb even sent me a picture of her post-workout! She is doing great! Are you?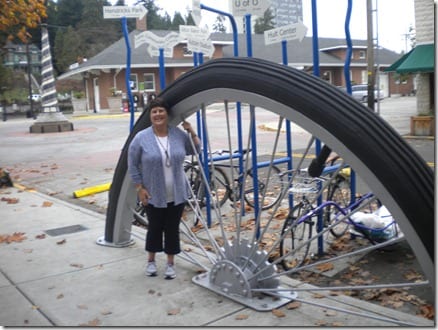 Need some workout motivation? Check out this sign I saw in Santa Barbara…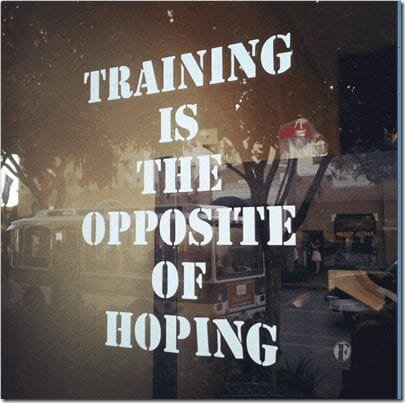 Victoria already set her goals for the week and now it's time for you to…
Leave your GOAL FOR THE WEEK in the comments and be entered to win a copy of Mile Markers – the most motivational running book I've ever read! (If you already have this book another choice can be arranged.)
To Enter: Leave a Comment with your Goal for the week!
Open to all. Closes 11/13/2012 3pm PST.
Don't forget to tweet me @RunEatRepeat with #POTM and your updates so I can share your success too!