Hello!!! How was your little weekend?! I just realized I took over 100 pictures between last night and right this second. Let's do a quick recap-a-roo…
Last night I had my Marathon Retirement Party at Red Robin. I went in thinking I was going to get a big ol' burger but the Whiskey something salad called out to me. Turns out it wasn't the best choice, but yeah….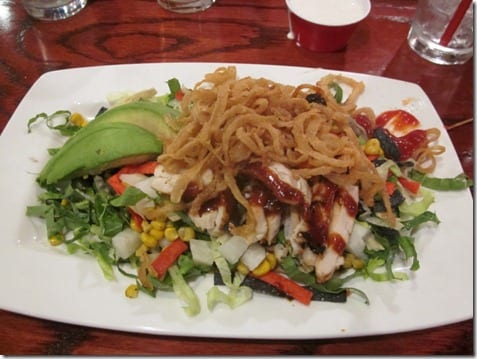 At least I balanced it all out with their bottom less fries.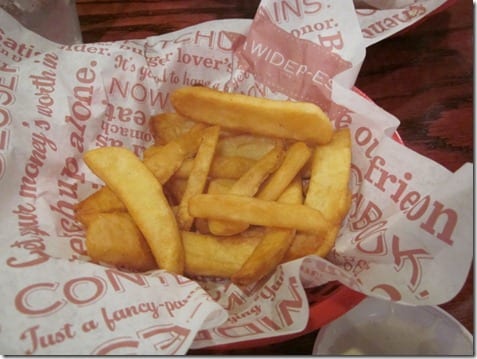 Retirement Party Dessert = YOGURTLAND!!! I told my main man at YLand that I ran a marathon and he said he can't run half a mile. Now I kinda want to ask him to run a half mile with me to prove he can do it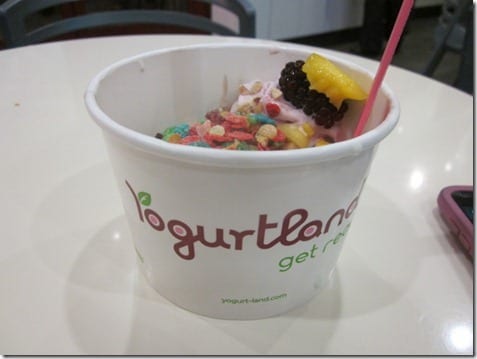 And today I had Ben put my new Marathon PR time on this very cool magnet that came in my ING NYC Marathon packet. I saw Tina's magnet on her fridge when I visited her in May and thought it was the coolest thing (she did NYCM last year). Even though the time isn't from NYC, I didn't want to just trash the magnet – it's awesome!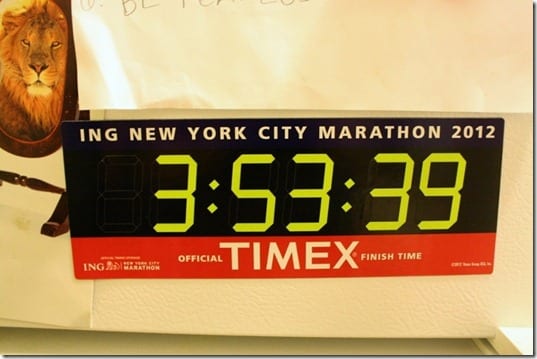 First this I did this morning = walked to the store for syrup. I prefer syrup and we are all out. How could I have a proper Pancake Sunday without syrup?!
In addition to syrup, pancakes should be topped with an egg yolk.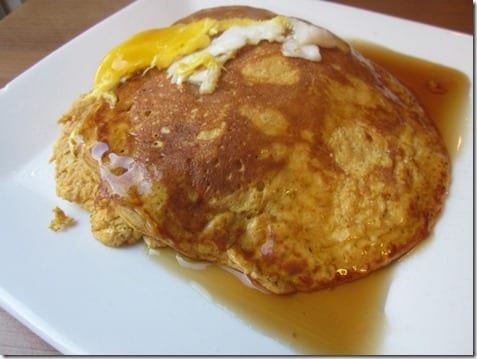 I also grabbed some bacon for Ben. I am banking these wife brownie points for a big prize at the end of the year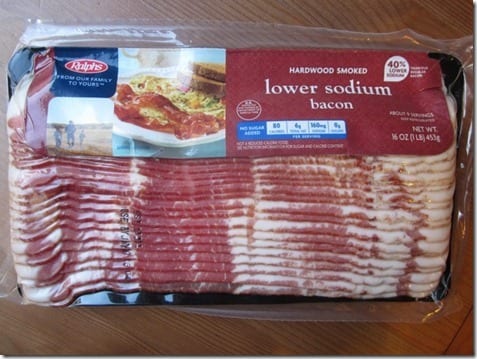 Sunday was all about Ketchup catch up! I cleaned unpacked, washed clothes, broke a very nice glass tupperware, swept, mopped and ran errands.
I hit up Target and TJ's for supplies. Darn sample guy got me with some cheese and I had to have it.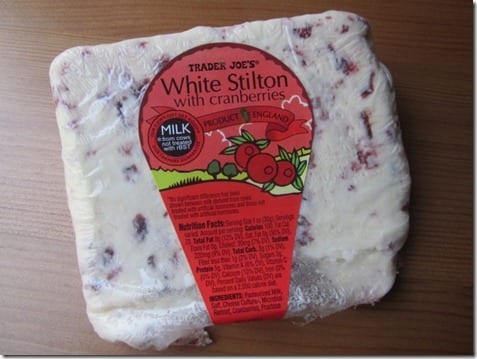 Lunch!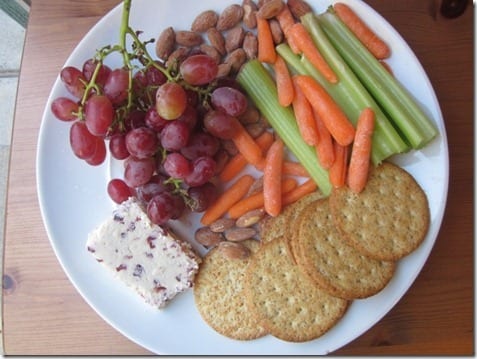 < insert: Random Snack Time after a few hours of admin stuff!>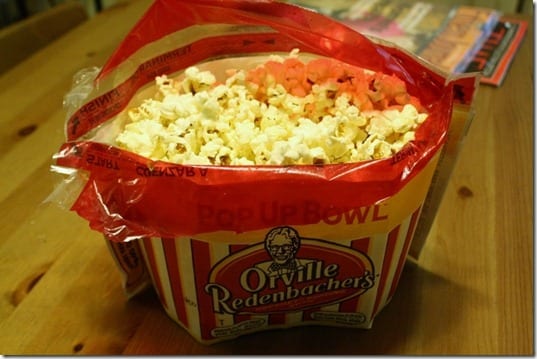 Going to the store this morning got me super excited about Thanksgiving. It's my favorite holiday!! So, I channeled that inspiration into a dinner recipe and made Crockpot Chicken and Green Bean Casserole.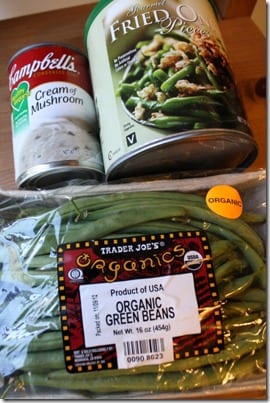 Step 1: Place 2 cans of Healthy Select Campbell's Cream of Mushroom, 4 boneless skinless chicken breasts, 1/2c onions into the crockpot on High for 3 hours.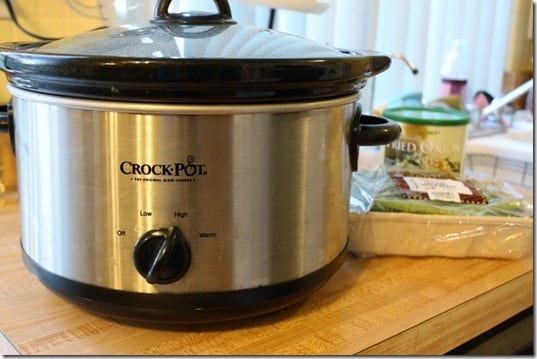 Step 2: Shred chicken breasts in crockpot, stir. Add package of fresh green beans and 21 seasoning salute. Leave in crockpot on High for 1 more hour.
Serve with those amazing fried onions that I can eat straight from the can.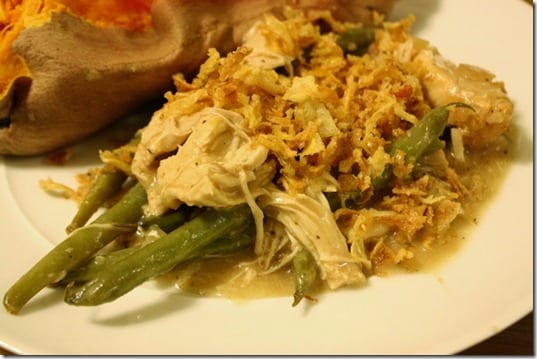 Dee-lish!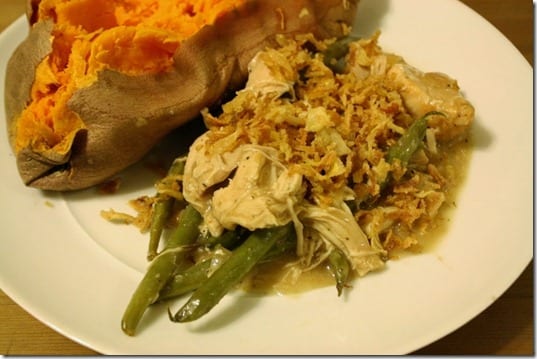 I had to experiment on a Thanksgiving recipe too! More on that tomorrow.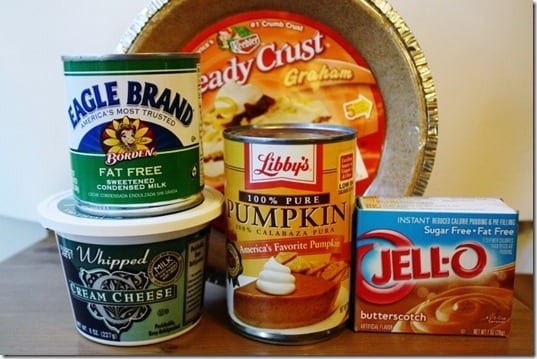 Random purchase of the day = Cinnamon Broom from Trader Joe's. They are meant to be a decoration and air freshener of sorts. The cinnamon smell is very strong!
Basically, it feels like your lungs are chewing a stick of Big Red. And that's exactly how my house should smell, right?! #RedHairDontCare
Search Me Sunday:
1. "addicted to sugar after paleo" – I'm addicted to sugar before paleo.
2. "where is the equator" – South of here.
3. "what stops insect bites in florida" – I don't know, I got eaten alive the last time I went out there!
4. "inappropriate secret santa" – Ha! I want this person to pick me!
5. "buy only food needed" – I need all of it.
6. "mexican girls making tortillas cartoon" – Not cool. Make your own!
7. "why does my sweat smell like corn chips" – This also happened to me in Florida!
8. "smell this" – Um, is this about your frito sweat? No thanks.
Question: How was your weekend?! What did I miss?
PS – Amanda from Run To The Finish is hosting a fab Holiday Bootie Buster Challenge in December! So when you're done with POTM you can jump in on that!