Super easy and delicious pineapple upside-down shake recipe. Try this as a post-run snack to refuel and help speed up recovery.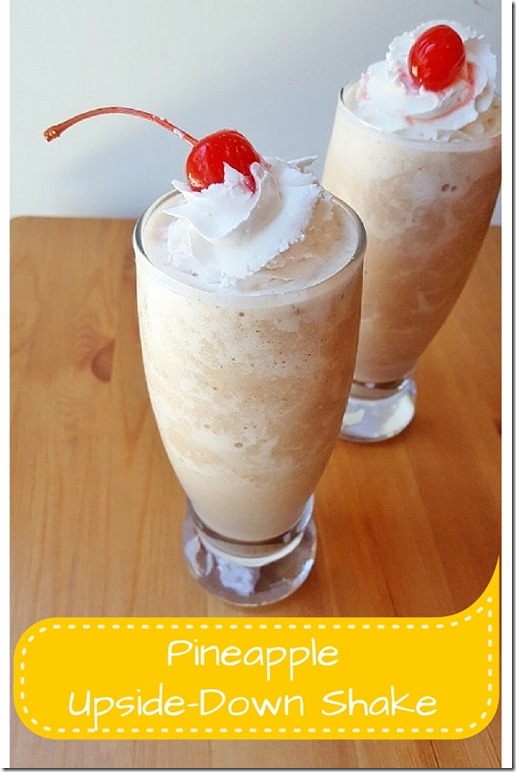 Hello! I was craving a smoothie yesterday, but didn't want something that tasted healthy – I wanted a dessert kinda treat. I wanted it to taste like dessert without having  dessert kinda calories. So, I dreamed up this Pineapple Upside Down Shake (I keep saying 'cake' in my head instead of shake).
It's the perfect mix of delicious and fun without breaking the calorie bank. Plus, it has fruit (pineapple), whole grains (oats) and protein (from the milk) to keep you full and satisfied. I used non-fat milk and it was still very smooth and creamy.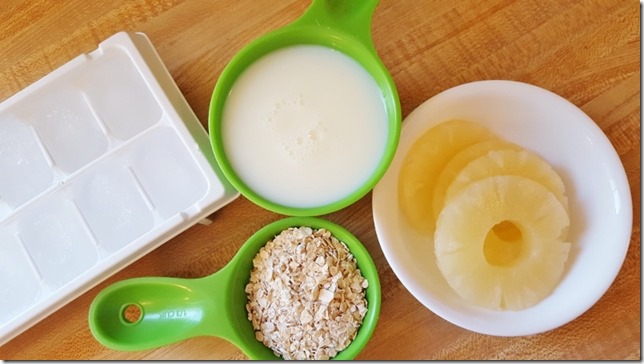 Pineapple Upside-down Shake
1 cup ff Real California Milk
1 cup canned pineapple chunks
1/4 cup oats (not cooked)
1/2 tsp cinnamon
1/4 tsp vanilla extract
1 packet sweetener of your choice
ice
Directions: Place all ingredients in a blender and blend thoroughly.
Pour into 2 glasses and top with whipped cream, cherries, crumbled graham crackers…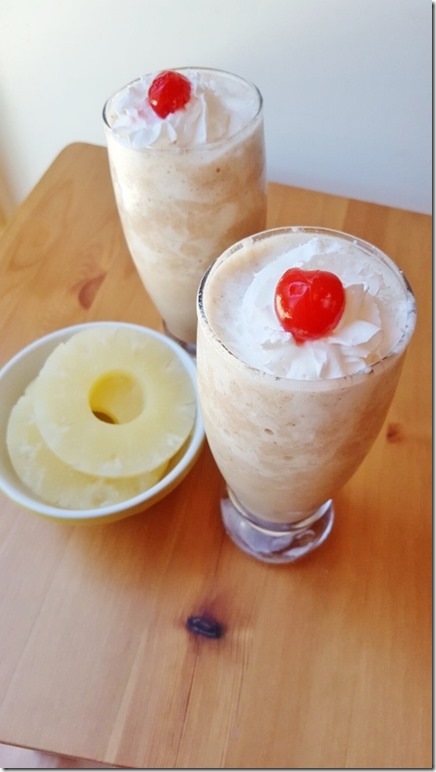 The toppings are optional, but really take this to another level of delicious.
I just realized I recently made that Pineapple Soufflé recipe too – I am on a big pineapple kick lately!! Love it.
Check out these healthy recipes too:
The Easiest Green Smoothie Recipe 
Question: Pineapple Upside-Down Cake OR Carrot Cake?
You have to pick one – no write-ins for chocolate like I would do…