Super easy pina colada protein shake recipe. Great to refuel after a hot run or workout. 
After a long run I usually crave something cold and refreshing. But it's important to refuel your muscles with protein and carbs. This easy smoothie recipe hits all those bases.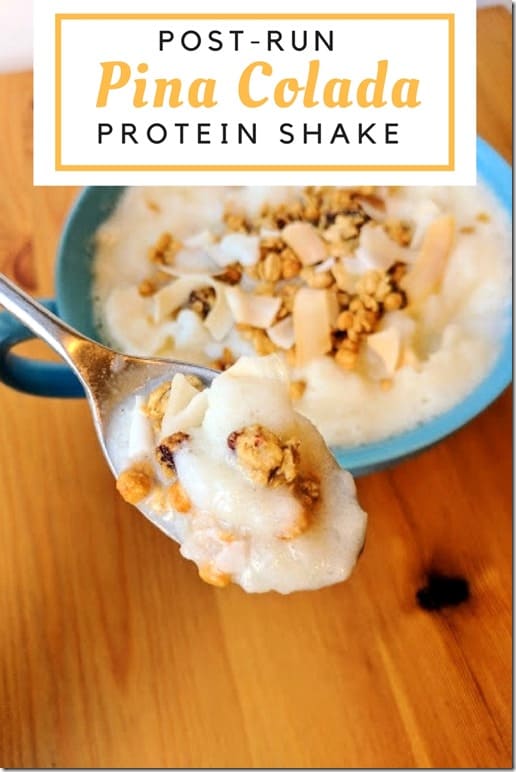 Protein powder provides muscle rebuilding nutrients.
Coconut water rehydrates you and has electrolytes.
Pineapple is delicious and has vitamin C.
Ice is good for you because Siberian Huskies love ice and I love puppies so it's a big happy circle.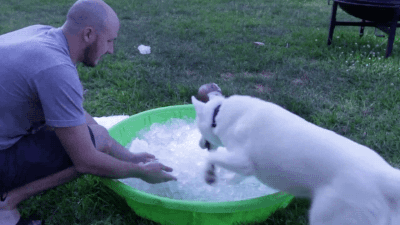 Post-run Pina Colada Protein Shake
Directions: Put all ingredients in blender. *Blend twice as long as you think – it makes it smooth and fluffy.
Top with granola, coconut, nuts…
Enjoy!
Tip: I used canned pineapple in juice that I froze in a baggie the night before.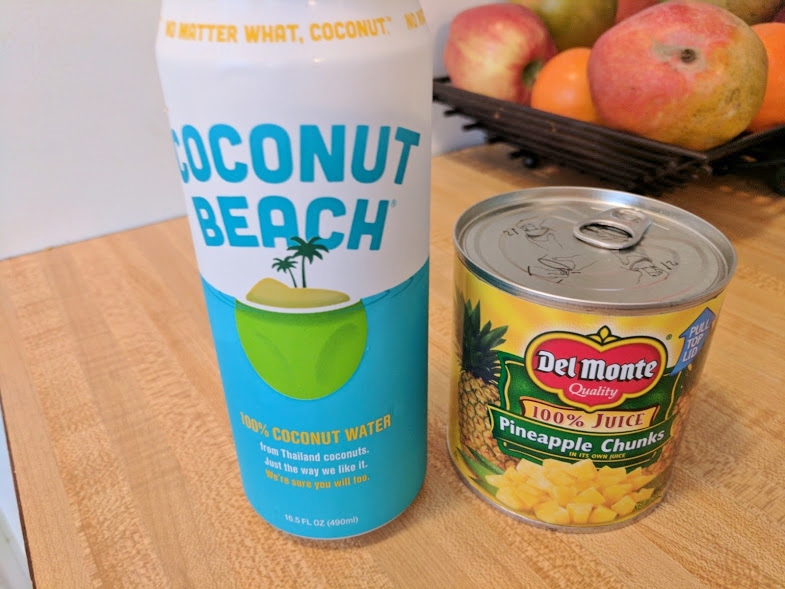 Sadly, there's no alcohol in this Pina Colada Smoothie recipe – I'm saving that for the after party.
Or tonight. One of those.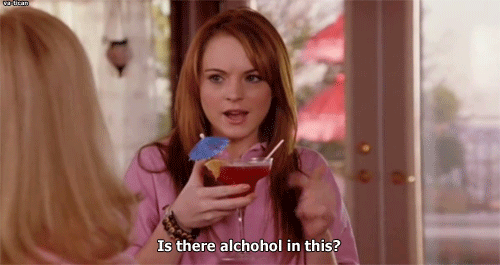 In other news…
my 10 day clean eating challenge is almost over and it is super hard to not drink or eat junk this week. I just want a sangria.
Today I has a super green smoothie in honor of St. Patrick's Day (and because I love them). I had oatmeal at Bible study, fruit, salad and a bunch of other stuff. I only had one Spark today and am still feeling super energized. Boom.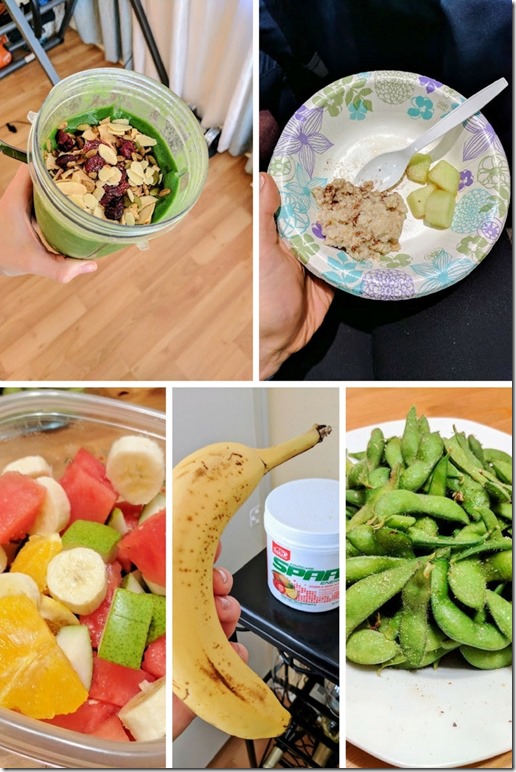 Today was a rest day so I did a Beach Body on Demand workout and some foam rolling.
And my bff sent me a super sweet gift. I got this "Be Brave" charm and bracelet as a surprise the other day. It came with a very thoughtful note too – I was not expecting this at all!
She knows I love the phrase "be brave" and have been thinking about even getting a tattoo of it. Well, now I have some time to just enjoy this until I figure it out. And it's extra super nice of her because she is 100x busier than me and I love that she took the time to do this.
Question: Do you like Pina Coladas?
Do you like getting caught in the rain?