Running a half marathon (or full marathon) is hard. Sometimes life makes it harder by timing up race day and your period. WTF.
(If you don't have a period feel free to check out my Instagram for random food / fun and skip today's post.)
The reason I'm bringing this up is because my Period App gave me a notification  that I'll start the day before the LA Marathon.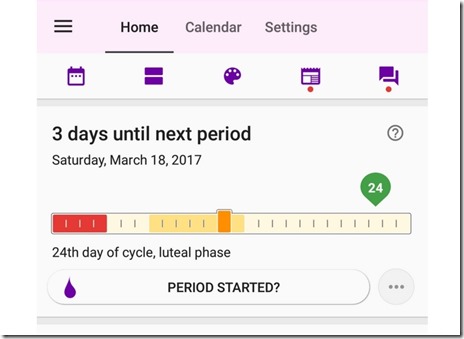 Yeah, it happens. It actually also happened last year (LA Marathon recap from last year – I didn't cover this topic, but in case you want to read it).
I hadn't been using it that long so the app was still getting to know my cycle last year. And I didn't realize the timing so it came as a surprise in a pretty awkward situation (that's a story for my book if I ever write one).
The point is…
AGAIN?! Again, at the LA Marathon. Seriously?
Okay. That's not a point – I just wanted to vent a little bit because the first day of my period sucks. I have cramps and I'm tired. I've been extra hungry this week. I'm also a little more emotional (or a lot more depending on the hour).
So, I'm not physically or emotionally at 100%.
Oh, and there's that whole tampon situation to deal with.
This wouldn't be that bad if I could just hang out on the couch watching Bravo all weekend, but for some reason I signed up to run 26.2 miles.
The show (in this case the race) must go on – so here is how I deal with running a half or full marathon on my period.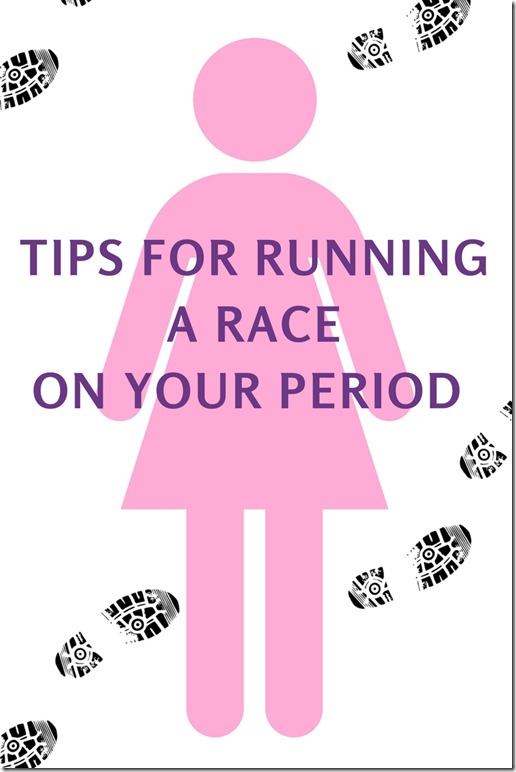 Running on your period
1. Be Prepared.
Have anything and everything you need during your period. For me this means being prepared with tampons, travel heating pad and ibuprofen. I might not use all these things but I want to have them just in case. 
I kept these items in my race bag and showed up to the starting line with 2 tampons tucked somewhere on me (either my sports-bra or belt). I changed my tampon right before the race and have an extra just in case I need it during the race. 
*Note: You're not supposed to take an anti-inflammatory before running. But I have taken them when I'm in pain from something not running related. I'm healthy and take a normal dose. Don't take anything before running because it's dangerous (and I don't want to be blamed for that).
2. Reassess my goals.
I consider that I might be fighting fatigue, dealing with cramps, extra water weight or want to cry because my shoe laces are tied unevenly… and may not be in it to win it.
I don't automatically change my goals or take it easy – but I make sure to be honest with myself and realistic in what I can do race day. For the most part day 1 of my period is rough and I wouldn't be at my peak athletic ability so I'd give myself some grace. The other days really depend on that particular cycle. 
3. Keep track of my period.
I use an app called Period Diary. I am not on birth control and have to keep track of my cycle so I won't be surprised by my lil visitor.
Also – having an accurate calendar of your period means you can plan to run a hard race or goal race that won't be during your 'time of month'.
4. Dress accordingly.
This is always an important race day rule – dress for the weather / distance of the race. When you're on your period dark colored bottoms and a more supportive sports bra might be necessary.
Bonus Tip: I use OB tampons because that's what my mom gave me to use when I first started using them as a teenager. I love that they are tiny and don't have an applicator. I feel like 98% of tampons have an applicator. I don't get it – it's just extra material. We should all get comfortable with how to put stuff in and take stuff out of there. It's your body, it's not weird or gross.
This is easy to tuck into your running belt, tiny pocket or sports bra.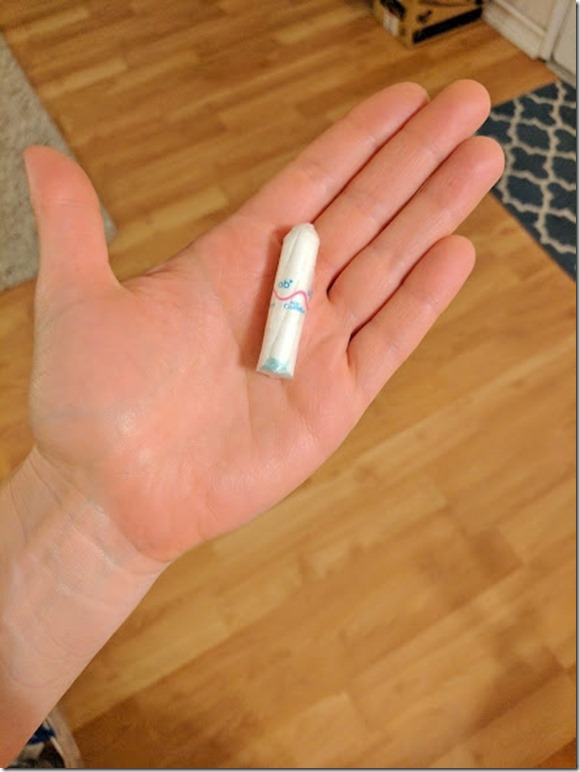 Other Resources for Running on Your Period
via Runner's World Running a Race on Your Period – References a girl who ran a marathon without a pad or tampon. Apparently it's called 'free-bleeding'. I've never heard of this before.
Here's her account of running the London Marathon without a pad or tampon.
via Another Mother Runner – Tips for Running on Your Period
In running and eating news…
I am trying out a new running visor. I am on the hunt for a running visor with a bigger brim and ordered a few online recently. I'll let ya know when I find a good one!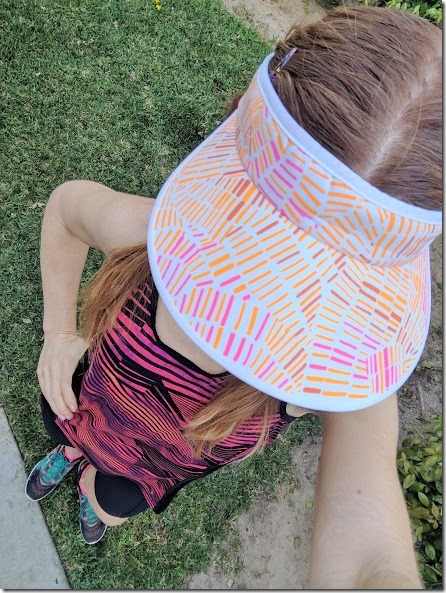 I had to stop and take a picture in the middle of my run yesterday. It was GORGEOUS! Check out that view – flowers and mountains.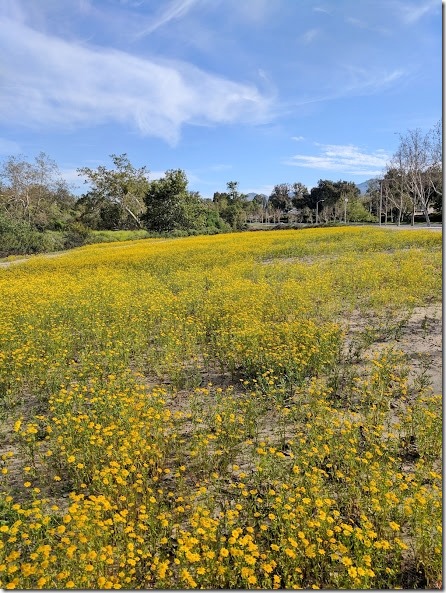 Question: How do you handle running or racing while on your period?
Any questions for me or other readers / runners?