My morning shift was super short so I did some strength training before hitting up Costco for essentials. I am back on the strength bandwagon too!
After a weekend of camping and stinking and no showers, I needed some make-up today. I only had time for powder, eye shadow and mascara but it made me feel better, you know?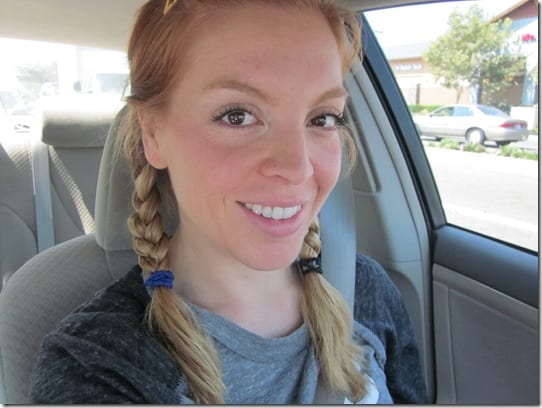 I also stopped at Albertson's and spotted a new Pumpkin product!!! These are Thomas' Pumpkin Spice Bagels! I didn't get them because Ben is "over" bagels for now but they will be in my cart soon!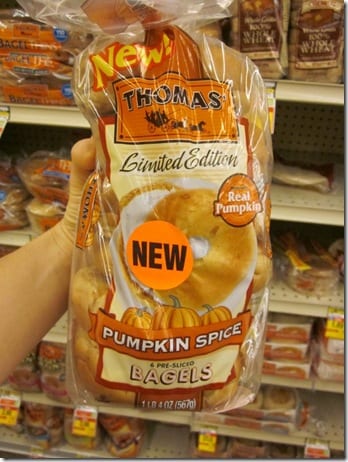 Side note: They have too many ingredients. Can someone make a cleaner version and send it to me? Okay Thanks.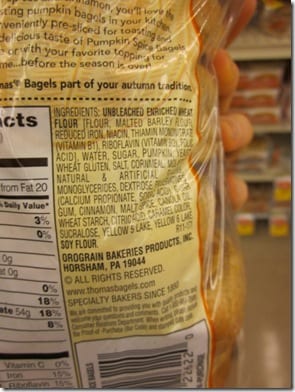 I ate a bunch of cherries on the way home. An extra handful was added with lunch…
And a salad with random food from the fridge for the main event
I actually hit up Albertson's specifically for Cinnamon Raisin Bagel Thins. Had a craving and ate one with lunch. So good. Still no blueberry kind near me though.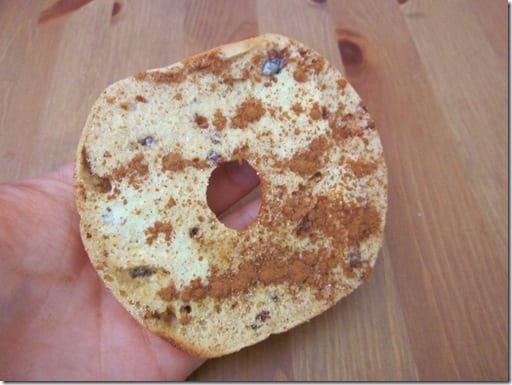 Okay, back to cleaning and organizing before a full evening of clients! See you tonight 🙂