I got the big pack of yogurts from Costco today so I busted them open for a snack. Chia seeds and some cereal were added post pic.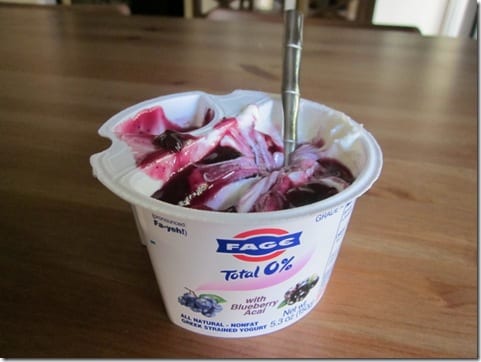 Then, I headed to work for 3 evening clients.
When I got home it was after 8pm and I wanted food fast! I ate sliced turkey while heating this up – Broccoli with marinara and garlic cheese bread. Thoughts while eating this, "I don't know why I don't eat garlic cheese bread every night for dinner?!"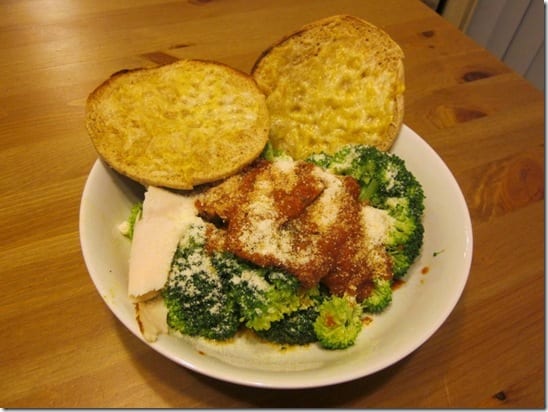 I've updated my non-existent meal plan to include cheesy bread every day now. I'm pretty excited about it 🙂
I told myself I was NOT going to cut this watermelon until tomorrow (since I have cherries and have been chomping them all day!!!).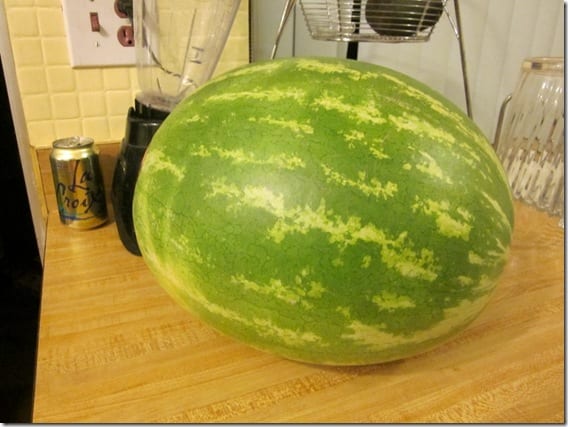 Watermelon Fail.
Or Watermelon Win?!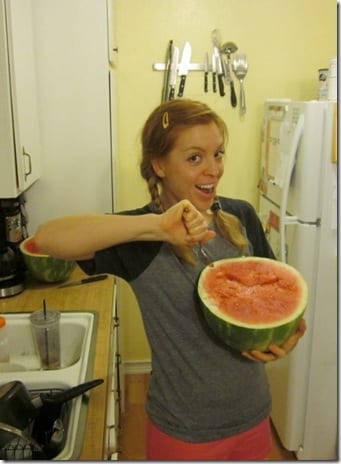 I think win ;)   
Two more Watermelon Wins for tonight – this one speaks for itself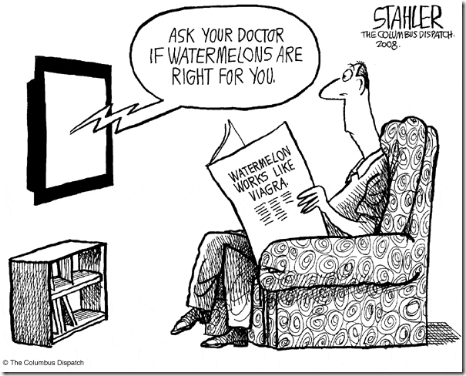 (source)
And I think I found my Halloween Costume for this year…
Perfect right?!