Hello! How's it going? I have a new round of questions from you and your virtual running buddies! These were some good questions too! I got a few about egg freezing that are a lil serious, a running weather question and more. If you have a question… ask! Email: [email protected] or leave it in the comments on Instagram @RunEatRepeat
Also… this was my lunch yesterday… I was craving a huge baked potato and hooked it up.
Instagram Questions – May video 2
Here's the video with all the answers. I'll put the time stamp below next to each question so you can jump to the answer you want… [it's in brackets behind the question]
The Yosemite Half is Saturday and is forecasting snow/rain! Ack! What do I need? [ 00:14 ]
Layers. Try to stay dry before the race starts. Wear a poncho or something waterproof to start.
Keep your base layers – sweat wicking gear. Then, layer warmer clothes over that.
Your top layer can be waterproof. Check the temperatures. Waterproof gear can get really warm.
Bring a change of clothes for the end.
Have fun! Think of it as an adventure!
Egg Freezing Question: [ 2:47 ]
Part 1: What are you going to do with your frozen eggs if you got naturally pregnant?
I'd donate them to someone who wanted them… or if no one wants them to science.
Part 2: What if your partner doesn't want to have a baby with the assisted fertilization?
When did you have the highlights on your hair? Looks cute! [ 5:51 ]
Thanks! I think I got them about 2 weeks ago!
How do you stay motivated to eat healthy? [ 6: 55 ]
This is a lil bit of a lengthy answer… I think intuitive eating and listening to my body really has helped. I try to think about how I feel after I eat something or how I want to feel.
I recommend the book Intuitive Eating if you're not familiar with the concept.
How do you stay motivated to run? [ 10:30 ]
This is easier than the eat healthy question!
If and when you have kids, will you have them run? [ 12:06 ]
I think I'll handle it similar to how I handle running with people in my life now…
Can I get a do over on meeting you next time I visit LA? [14:12 ]
Yes!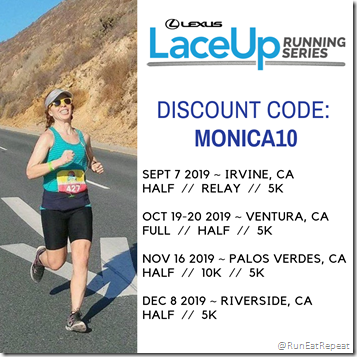 Looking for a race?
Check out my Race Discounts Post for the latest discount and coupon codes!''
Need some healthy eating ideas?
Check out the Recipe Page for easy and healthy recipes!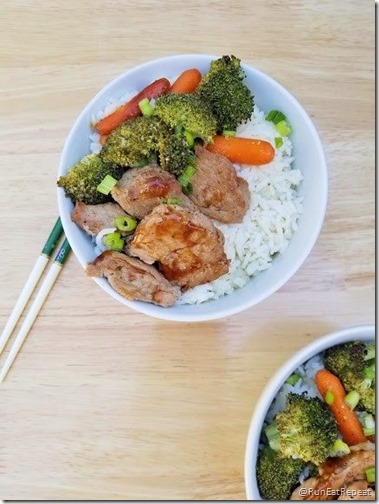 And a new Run Eat Repeat Podcast will be out soon!