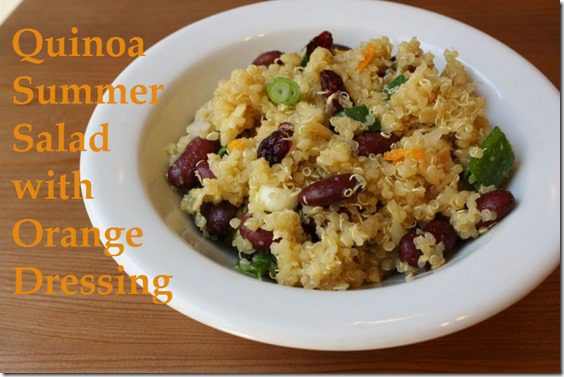 I don't usually post recipes over the weekend since I know you're probably maxin' and relaxin' away from the computer. But, I wanted to share this delicious, healthy recipe in case you need a dish to make for your Labor Day BBQ!
I thought this up while shopping the other day trying to find inspiration for a potluck dish. I was aiming for something light and summer-y. This is a great summer BBQ pick because it's not mayo based so you can leave it on the table for a while – but I'm pretty sure it will disappear before that!
Quinoa Summer Salad with Orange Dressing
Ingredients:
2 cups quinoa
4 cups broth (chicken or vegetable will work)
1 can kidney beans, drained and rinsed
3 green onions, chopped
1/2 cup slivered almonds
1/2 cup cranberries
optional: 2 cups chopped chicken
Dressing:
1/3 cup orange juice
1 tsp. lemon juice
1 Tb. olive oil
1 Tb. balsamic vinegar
1 Tb. orange zest
salt & pepper
1-2Tb. honey or sugar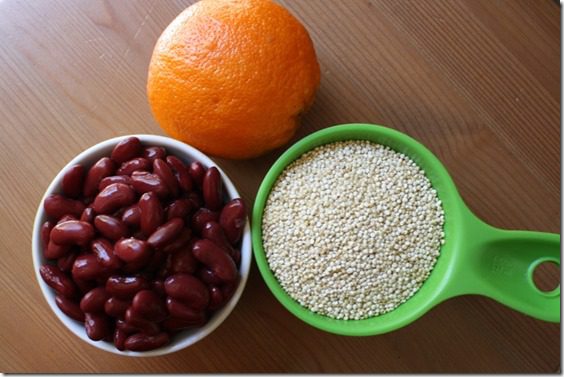 Directions: Cook quinoa according to package directions in broth instead of water. Fluff when done.
While quinoa is cooking prepare dressing.
Mix: Orange juice, lemon juice, olive oil, balsamic, orange zest, honey, salt & pepper. (I put 1 Tb. of chopped shallots in this batch, but it was too onion-y for some.)
Combine quinoa, beans, onions, almonds & cranberries. Toss with dressing. Season with S&P to taste.
Optional: Add chicken to make this a main dish.
Enjoy!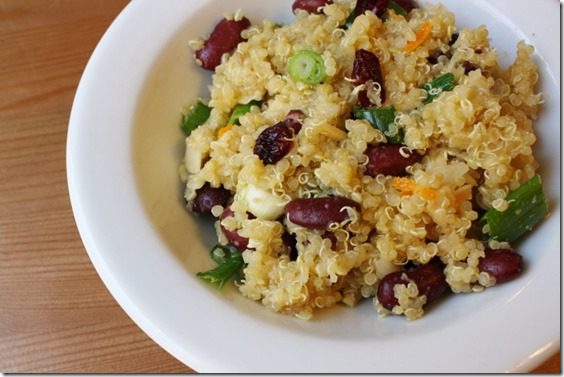 Have a good, safe Labor Day weekend!