Hello and Happy Friday!
This morning I woke up super early for a RunDisney meet up. The Disneyland Half Marathon is this weekend (I'm not running it) and I scored an invite to the Disneyland Half Marathon pre-race fun run.
I was very excited to attend because my peep Meghann from Meals and Miles came all the way from Florida to run!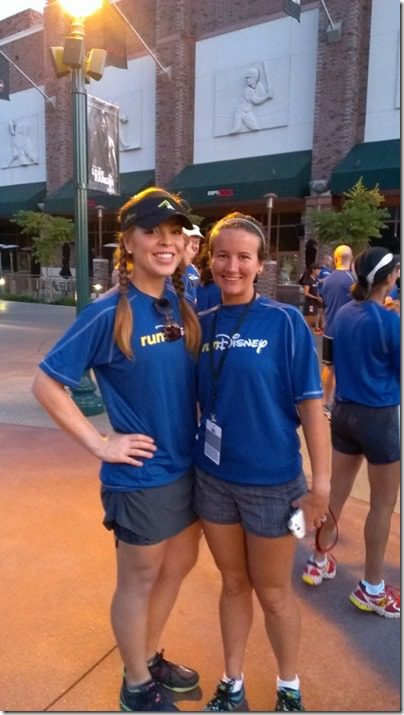 I also finally met Carissa from Fit to Flex – she is gorgeous and super sweet!
(from Carissa's instagram)
And Heather from Through H's Looking Glass – who is a Disney expert!
Carissa photobomb!
It's a very casual, short run (about 2 miles) and we started with a short form clinic courtesy of New Balance.
Then, we ran through Disneyland…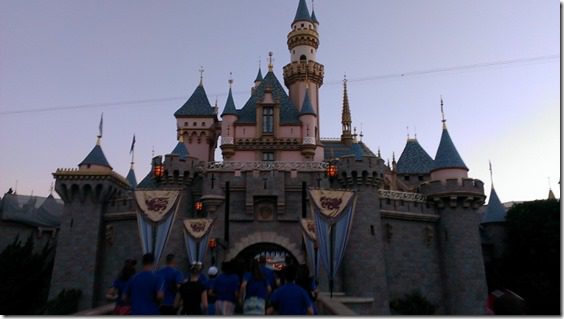 to the Tea Cups where Alice in Wonderland was waiting for a photo op!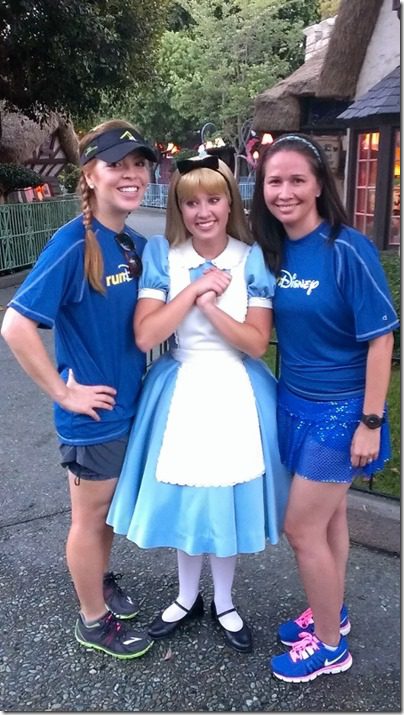 Meghann and I shared some tea…
cups.
From there we headed to California adventure and ran through Carsland and all the way to the corner of the park.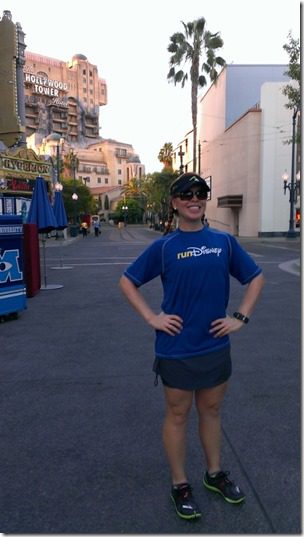 Where the Mad Hatter was waiting to run the final stretch with us!
Then, we enjoyed some breakfast while waiting for the rest of the group to take pictures and gather up.
Hidden Mickey!
The Mad Hatter hung out and we all took pictures with him. He insisted on an extreme close up!!!
Ali Vincent from the Biggest Loser, Sean Astin and Joey Fatone all spoke.
And the man, the legend Jeff Galloway (famous for the run/walk training plans) spoke too!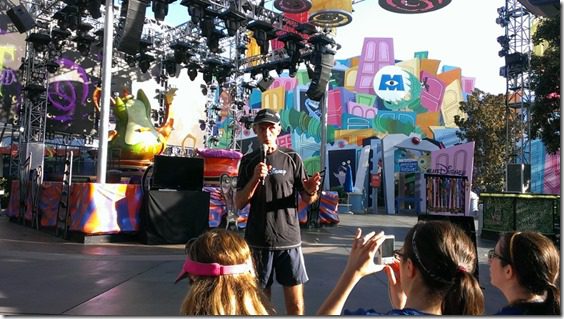 Meeting Joey Fatone was definitely a highlight for me! I'm a fan and he was really cool. Plus, he spoke about his running journey and it was very relatable.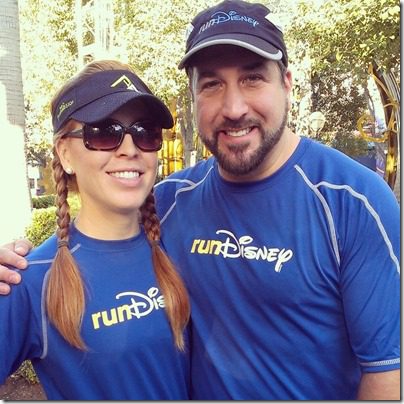 Now I'm super heartbroken that I am not running the race this weekend (I was originally supposed to go out of town). But I am very glad I had this awesome opportunity! Fun fun fun!
Good luck to everyone racing this weekend!
Question: What are you doing this weekend?