Hello! How are you? This morning before going for a run I did my usual routine of iced coffee, check Instagram and apply sunblock and I remembered that I've been meaning to share a few running tips with you. I've been running for so long sometimes I forget a few of the habits or 'dos and don'ts' I practice every single day that really help make running easier or smarter or more enjoyable.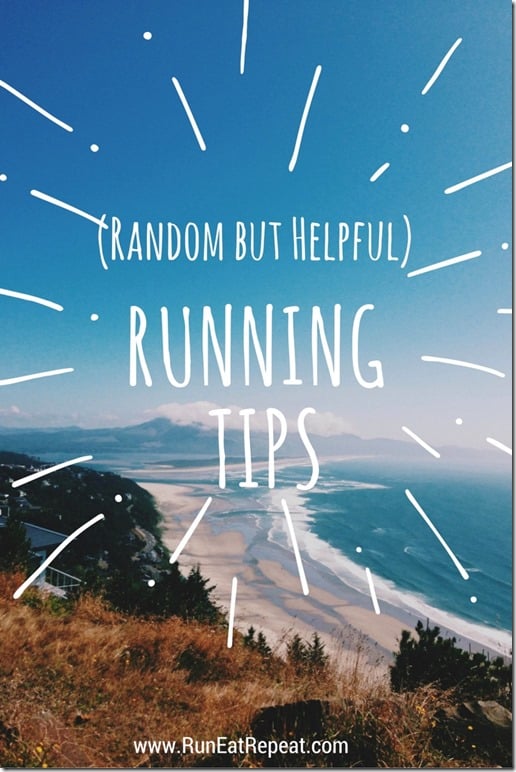 1. Use sunblock.
Yes, I know you know to use sunblock – but do you?
*And if you use spray sunblock – apply it somewhere that will NOT get the floor slippery from the spray aftermath. This could be super dangerous to you or the other people in your house. I almost slipped one time before realizing I need to take it outside.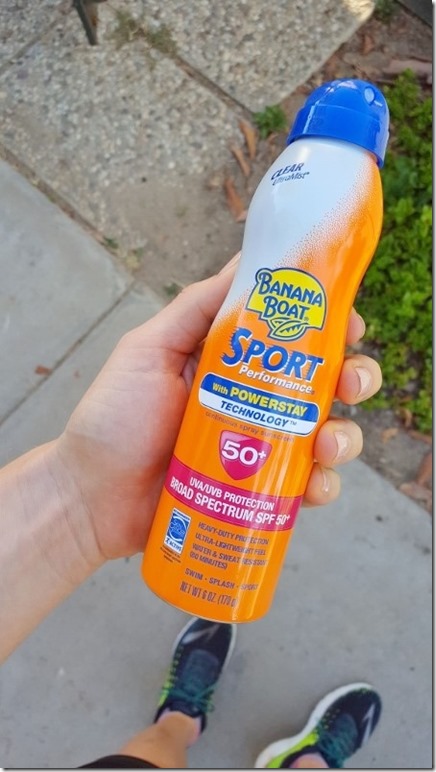 2. If you want to run faster, run with someone fast.
I don't have any friends (ironically probably because I'm always running?). But the local cross country team flew by me this morning and I busted out a super fast mile!! Run with someone faster than you or put on faster music or chase after your kid on a bike if you are looking for a push to help run faster.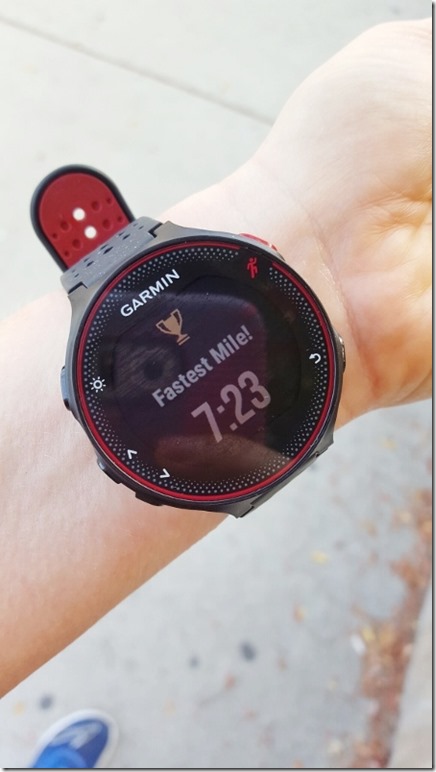 3. Keep your toenails short.
Your toes hitting the front of your shoe can cause black toenails and sometimes make them fall off! They can also cause ingrown toenails, holes in your socks and other foot issues.
Keeping them short helps keep your feet and toes happy and healthy. It's a small thing, but important for runners.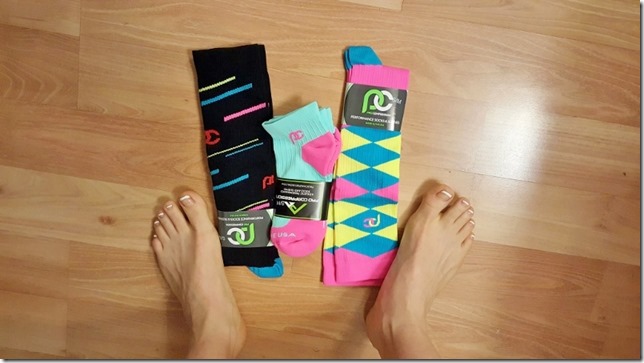 4. Running on the beach is overhyped.
Boom. There I said it.
Okay, I know running at the beach is awesome. I drove to the beach to do my long run every Saturday for years! I love running at the beach.
But running ON the sand is not the beautiful experience some would have you believe. Getting sand in your running shoes is the WORST. So you might want to ditch them if you run on the sand.
Running on sand is very challenging, which can  make you stronger. Awesome. But, it's also a lot more difficult too – so keep that in mind if you have any feet or calve issues. It's an uneven, unforgiving surface so watch your step, slow down and realize you might be slower on soft packed sand.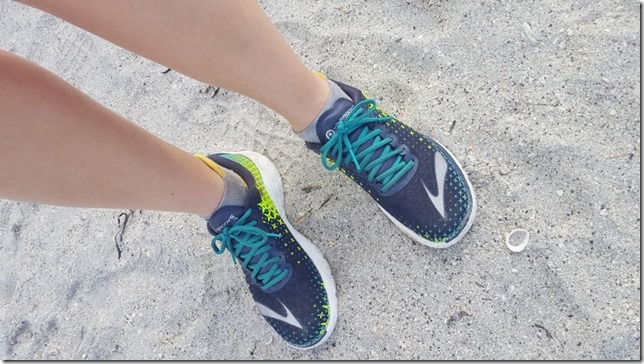 5. Pay attention to your surroundings.
You don't have to stop and smell the flowers literally, but you should take in the beauty of wherever you run. Enjoy the sights and sounds and smells – even if you're running in a big city, there are things to appreciate about it.
Also –  pay attention for your safety. Watch for cars and people and bikes. Keep your music down so you can still hear what is going on around you. Be safe. Be smart.
Three female runners were recently killed while out on runs
Karina Vetrano – runner found in Queens on Tuesday.
Vanessa Marcotte – runner found in Princeton, MA on Sunday.
Alexandra Brueger – runner shot in Flint, MI in July.
This is horrible and sad. I don't want it to happen to you so please be safe, be smart. If you have a bad feeling about something go with your gut and get out of that situation. It is always better to be safe than sorry.
Runner Safety Tips:
Find a running buddy.
Run somewhere well lit and with other people around.
Run with a specialty pepper spray for runners.
Pay attention to the people and sounds around you. Look alert and strong.
Keep your music down so you can hear what's going on.
I wish I could be your running buddy, but I'm super busy being a solo runner who listens to weird podcasts all the time…
Question: Do you have any random but helpful running tips to share?