Hello! I've been asked 'How do you make new friends as an adult?' a several times since starting RER. And while I joke that I only have 1 friend (it's Skinny Runner always and forever even though she moved to Alaska and doesn't return my calls or emails or cries for help)… I've recently realized how important friendships are to happiness, fulfillment and mental health.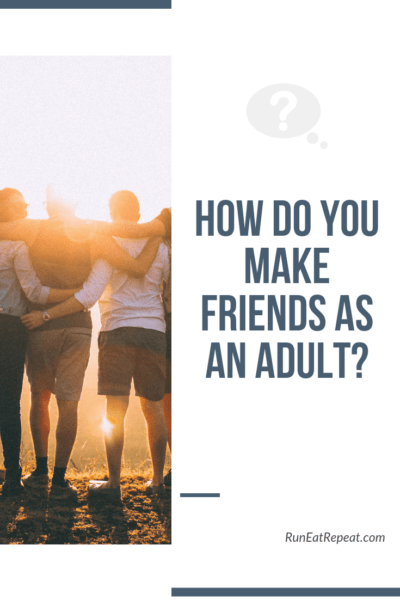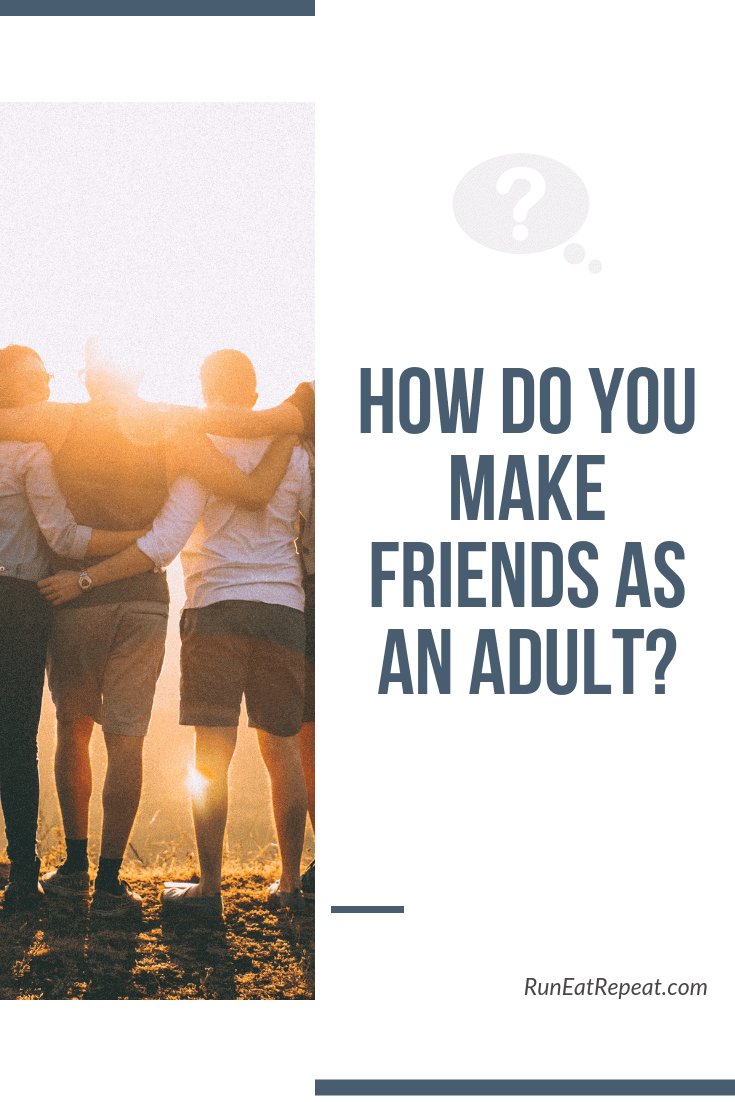 And I got the question in my Instagram Story box last week so I put together some tips.
Then, I came across an Instagram post about a podcast with tips on making new friends. So I listened to it and added to the post for extra resources.
Watch the video and let me know if you have any more questions OR have any great tips for making friends.
How do you make new friends in your thirties?
I joke about having 1 friend all the time. But I've thought about this a lot and recently heard something in a book that stuck out with me. 
Then, I saw a post on Instagram from NPR about a series they did on making and keeping friends. I'll link to that below on RunEatRepeat.com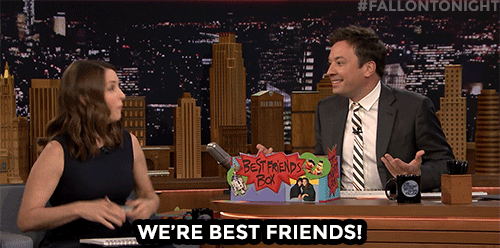 I was listening to the book  'Getting the Love You Want' and one of the writers referenced a patient he was seeing that felt sad because he didn't have any friends. To paraphrase… You can't go out into the world and look around for the people who have "Monica's Friend" on their shirt. 

There aren't any friends out there. But there are strangers that can become friends. So you need to find those strangers that will be your people.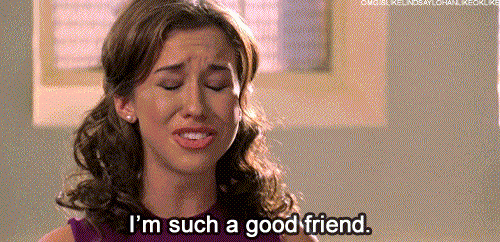 Basically – it requires effort and intention. You have to do something to make friends. It won't just happen.
Okay… so how?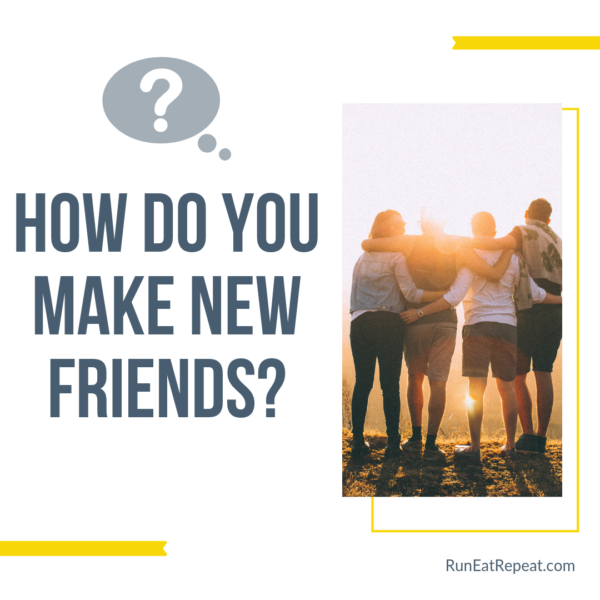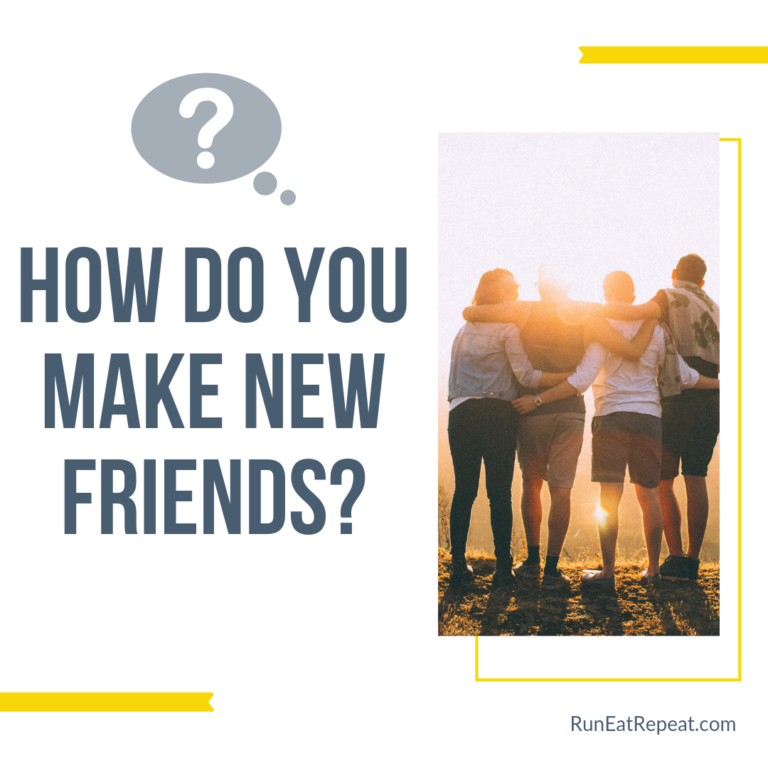 Tips to Make New Friends as an Adult:
1. Go out and do the things you like to do in a group setting. Join a club, take a class, volunteer, etc. Find a way to explore your interests and hobbies in a group setting. 
2.  Keep going. The more you go the more likely you'll get to know people and connect with potential friends. The great thing about that is – you're going to be doing something you like to do anyway!
3. Be present and participate. Make an effort to show up and get to know people. Ask questions and remember their answers. Bring up things they mention next time so they know you're paying attention. 
4. Close the deal. When you connect with someone ask if they want to exchange numbers. Tell them you'll text them before the next class/event/meeting to remind them about something.
Text them something funny. Suggest hanging out beyond the group setting. Make plans.
5. Keep it up. For relationships to grow and flourish you need to make an effort. It doesn't happen on accident.
Get to know them. Ask questions. LISTEN. Follow up. Be curious. Have fun. Be Fun! Open up. Let people in. Repeat.
Resources from the Video: 
Listen to the Podcast – Make New Friends and Keep the Old here
Book – Getting The Love You Want by Hendrix Ph.D., Harville and Hunt PhD, Helen LaKelly
Meet other Runners and Eaters on the Team Run Eat Repeat closed Facebook page here
Got another question? Ask me via @RunEatRepeat Instagram story box or email
I've got a question for you…
How Can Potential Run Eat Repeat Friends Connect?