Holiday Tip #1: Always keep a lot of wine on hand so if you forget someone on your list (or get a surprise gift) you can just part with one in your vast collection. I better stock up asap! Actually, this tip kind of applies year 'round…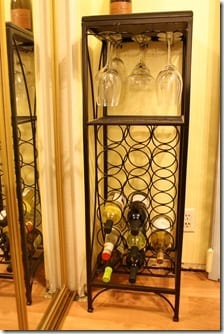 Holiday Tip #2: If you're traveling, don't wrap gifts until you get to your destination as the TSA may want to unwrap them, just like they unwrap you with their naked scanner.
Which leads me to…
Holiday Tip #3: If you refuse the naked scanner and opt for a feel up pat down – request a TSA employee of the opposite sex or the most attractive person you see in line – because someone should get enjoyment out of the degrading experience!
Holiday Tip #4: A marzipan pig is vegetarian. Gross, but vegetarian.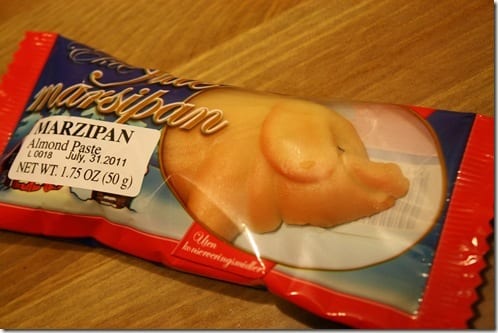 Fun fact: It's a tradition in Germany, Norway and Denmark to give marzipan pigs as a gift or stocking stuffer. It symbolizes good luck and a prosperous New Year! (source)
I got this one at Costplus World Market if you're interested
Holiday Tip #5: Don't buy presents for yourself. (I'm very bad at this one…)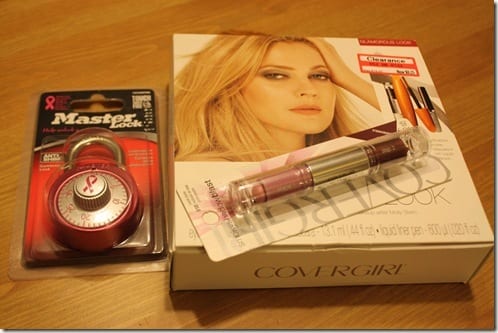 Holiday Tip #6: If Ben tells you that "so-and-so LOVES Nutella and we should buy them an industrial sized jar for Christmas" DO NOT believe him.
Because he'll open it when you're not looking.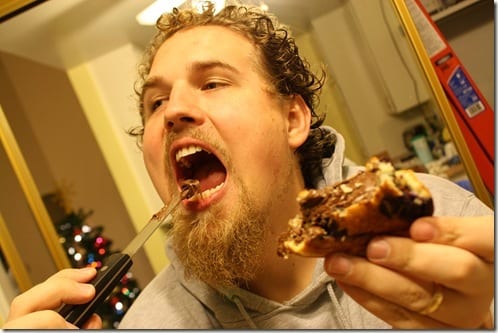 And spread it on a scone…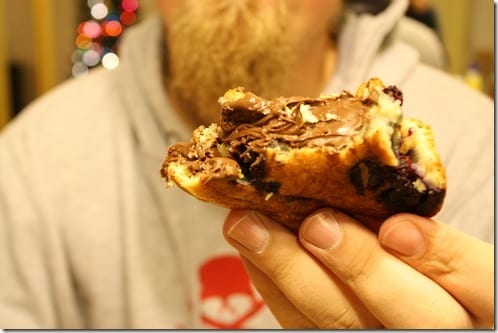 and your powers are useless against Nutella.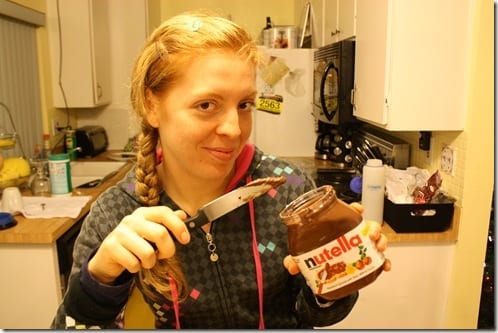 Holiday Tip #7: Putting a frozen veggie lasagna on a plate with salad and a potato makes a quick and delicious meal during this very busy season.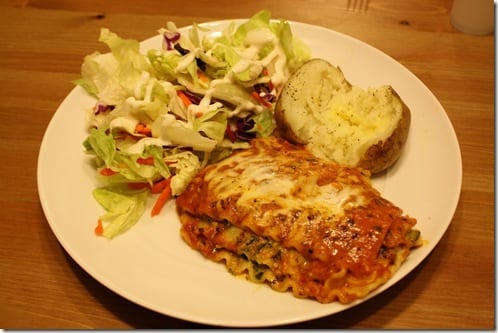 Holiday Tip #8: Don't worry if you don't have time to think up clever segues for introducing your afternoon snacks on the go…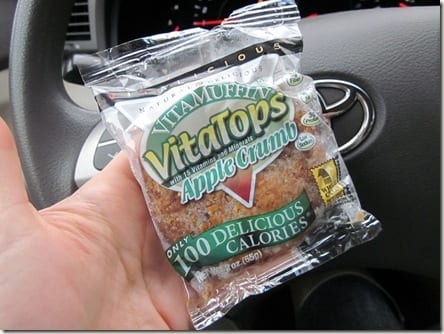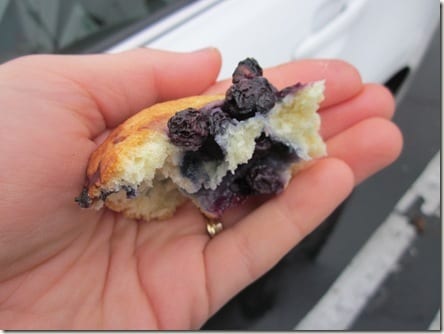 Any holiday tips I forgot?