For today's Fitness Fashion Friday I'm talking about a piece of gear you should wear on every outdoor workout – a Road ID.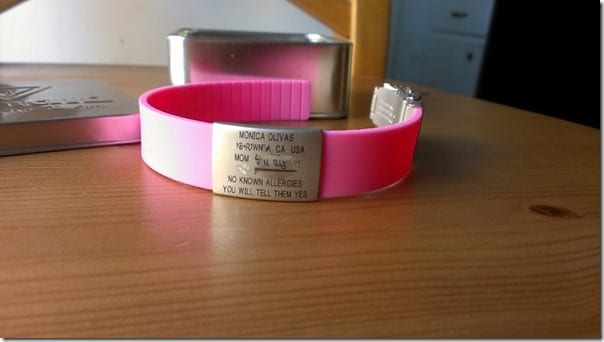 Road ID is company that makes bracelets, shoe tags and ID tags for outdoor exercisers. The tag has your 'in case of emergency' contact and can include important medical info.
If you walk / run / hike / bike solo – you should have one. One of my friends was hit by a car while out on a run, another crashed on her bike – if it happened to them it could happen to me or you.
And remember a reader recently wrote to me that she got hit by a car?
Luckily she was okay, but it's another reminder that we need to be careful because drivers might not be.  Again – we should all have one.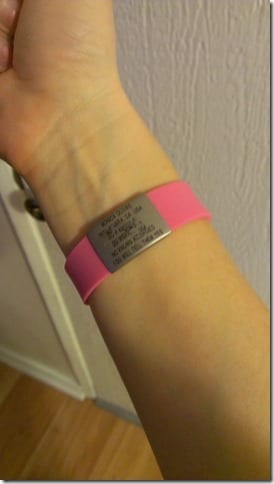 Go to Road ID to get yours today! The company is giving one RER reader a free Road ID. But, if you don't win this contest please make sure you get one.
Enter to win a free Road ID by leaving a comment in this post answering:
Question: Name one person that would be happy you have a Road ID for your safety.
Contest open to residents of the US. Closes 5/5/13 6pm PST. Road ID provided me with a bracelet for this review. All opinions are my own.
Winner of the Keurig Coffee Maker is: