I have often said "RunEatRepeat" is a love letter to running and watermelon.
There is no denying my passion for watermelon. And after countless tweets and calls and letters and begging – my crush has finally answered me and we are making beautiful things together…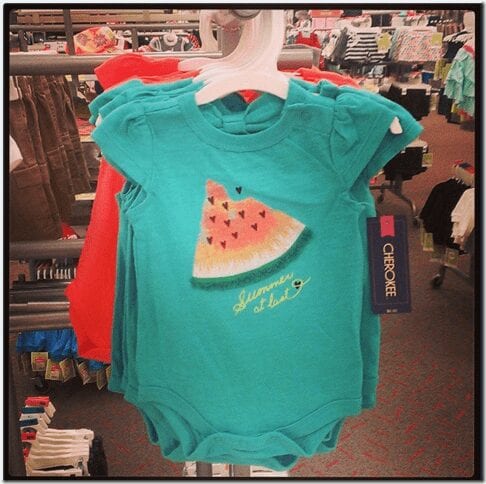 No. I am not pregnant.
But I am making a love child with watermelon as I am going to be a Watermelon Ambassador and bring you watermelon recipes, information and random musings for the next six months!
And I thought it only fitting to combine my love for Watermelon with my Mexican heritage and start off my watermelon recipe series with a Watermelon Margarita. Enjoy one this Sunday on Cinco de Mayo!!
We all want to drink, but also want to fit in our skinny jeans so here's a Skinny Margarita Recipe featuring my favorite fruit.
Skinny Watermelon Margarita Recipe
3/4 cup frozen watermelon (freeze overnight)

1.5 oz. tequila

1 TB. lime juice

1 tsp lime zest

1 packet stevia

2 oz. seltzer (I used lime)
Serves one.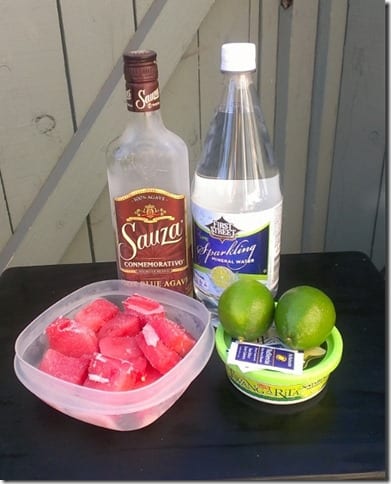 Blend.
Swipe the lime around the rim of the margarita glass and roll it in a salt/sugar mix.
I put 1/4 cup salt, 1/4 cup sugar in a flat container and dipped the rim in that for a sweet and salty margarita rim. You can do all salt if that's your jam.
Enjoy!
Now if you don't mind I am off to spend some time with my love…
What's your favorite way to enjoy watermelon??