Hello! I have a great discount code to share for the Rock N Roll Marathon / Half Marathon race series! Get $15 off with my coupon code below.
But first let's throw it back to last night.
Because I was throwing back wine vodka with orange juice.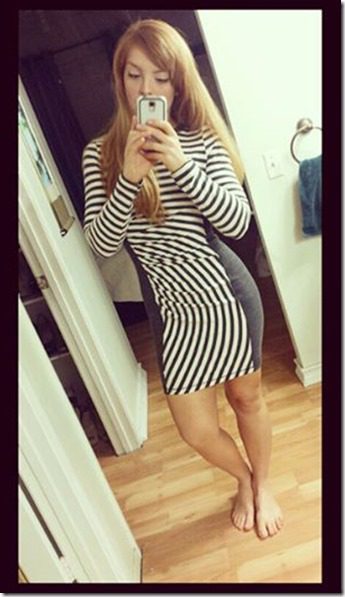 (Stitchfix dress – so comfortable. Promise.)
Tip for taking a great selfie: Be buzzed enough that you think you look good, but not so buzzed that the selfie is super fuzzy.
The other day I made eggs with Laughing Cow cheese and loved them. So, I tried it again this morning with a different method:
I melted the cheese a bit in the microwave and then whisked it up with the eggs before cooking. The last time I cooked the eggs and when they were almost done I added the LC.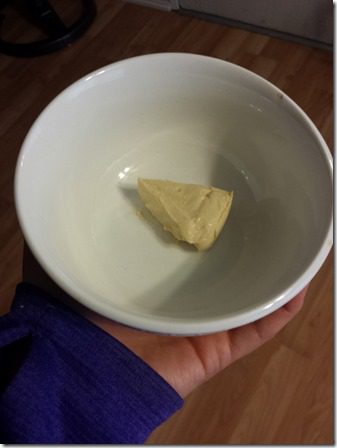 The verdict: Both are equally good! Putting the Laughing Cow cheese into the pan and not whisking it together could 'save' a dish from getting dirty so that's probably what I'll do going forward.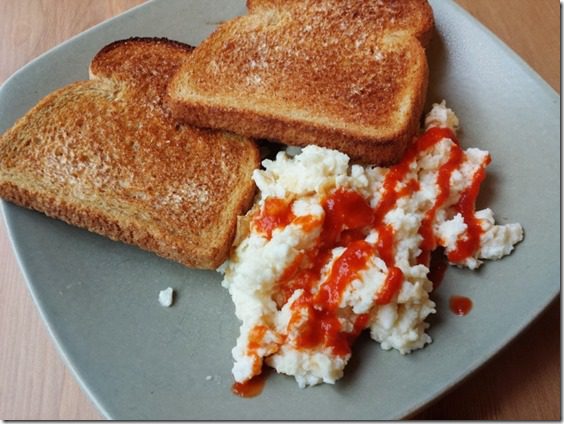 Rock N Roll Marathon and Half Marathon Discount Code
Use code: RunEatRepeat15 for $15 off all Run Rock N Roll US marathons and half marathons!
Valid for $15 off marathons & half marathons in 2015
Includes Canadian destinations – Montreal and Vancouver
£3 (GBP) off International races
Does not include: Mexico events, 1-miles, 5k, 10k, Kids Rock, 2-Person Relay, or TourPass
Expires on 12/31/2015
Don't forget to use discount code RER for 40% OFF ProCompression gear! Plus, you'll be entered in an awesome giveaway.
Question: Are you doing any Rock N Roll races this year? Which one?
How many dishes did you dirty for breakfast?