Happy Monday!
Since I ran a little over 26 miles yesterday I am taking it easy with some yoga today. It feels so good to s-t-r-e-t-c-h!!!
Pumpkin Oats… someone asked how I make my oatmeal last week and it's been a while since I mentioned it so even though it's not an impressive recipe, it works.
Right now because I'm lazy I have been using two packets of Maple Brown Sugar Oatmeal – lower sugar version (or one packet if I'm having it with eggs). I cook that in the microwave and then add 1/4 cup pumpkin, pumpkin pie spice, dash of salt, some kind of sweetener and heat again until HOT. Then, I top with nut butter and sometimes sf syrup if I'm feeling frisky.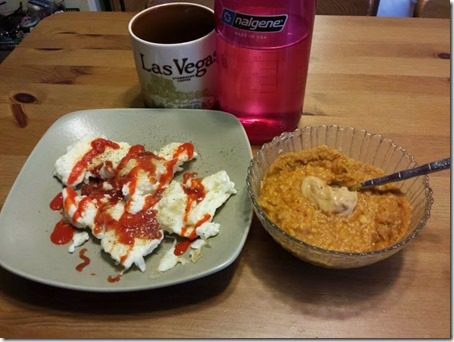 RunDisney Costume Talk…
The Walt Disney World Marathon is this weekend! Sadly, I will not be running it as I'll be somewhere far far away. But I love a good Run Disney race and I love dressing up for them.
I was Ariel for the Tinkerbelle Half Marathon a while back. My How to Make an Ariel Costume for running is that link.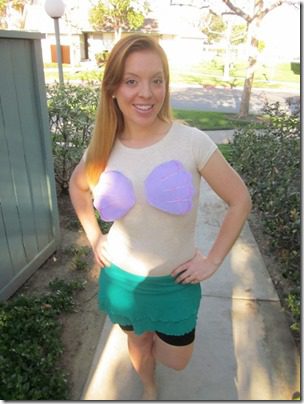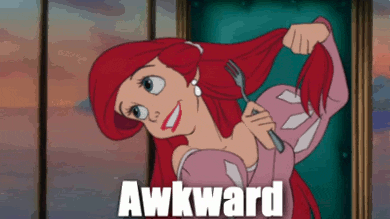 I dressed up as Jessie from Toy Story for the Wine and Dine Half Marathon in November.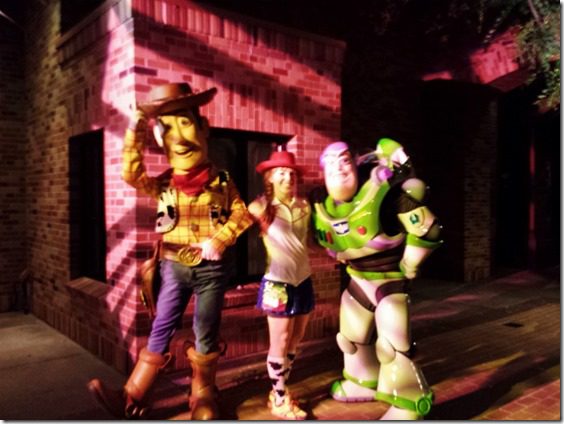 That was the BEST costume choice because:
A.) There were not a lot of other Jesses.
B.) She had red hair and that's a requirement for my costume.
C.) I have never in my life been cheered for so much! Spectators and the cast members especially screamed "GO JESSE!!!" when I ran by. I'm actually considering changing my name to that officially.
Anyway. The Disneyworld Marathon is this weekend and I wanted to share how I threw together my costume before the Wine and Dine Half Marathon.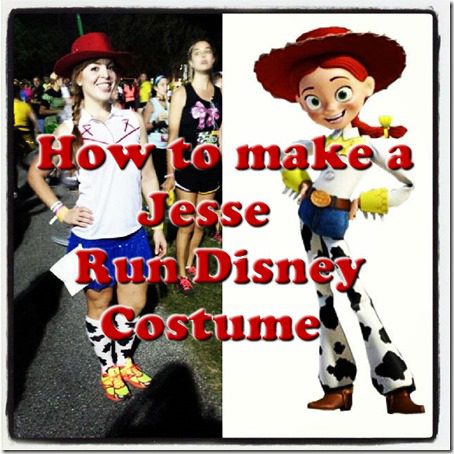 How to Make a Jesse Run Disney Costume
Supplies:
Red Cowboy Hat. I got this at a Halloween store.

White shirt, preferably with collar. I got mine at Target, it looks like it's meant for playing tennis.

Red ribbon

Hot glue gun, scissors

Blue

Sparkle Skirt

(Plus whatever shorts or capris you like to run in underneath that.)

Cow print socks

Optional: Yellow bands for around wrists.
Cut ribbon and attach in "V" patter on shirt with hot glue gun. Optional: Add a design with ribbon.
Jesse running costume all laid out on the bed before the race: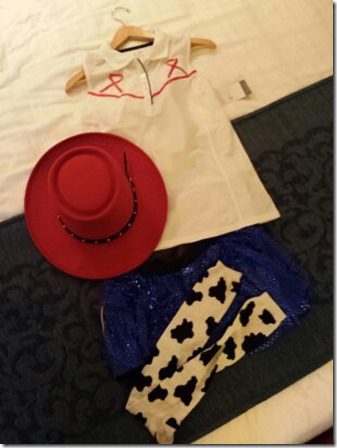 The cowboy hat and cow socks can be expensive and hard to find but they make the costume! I was lucky enough to borrow socks from According to Kelly, but the cowboy hat was $$$.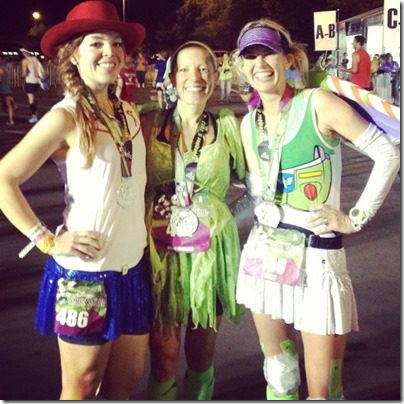 Luckily, I really did keep it on the whole race and will hold onto it for Halloween or if I want to start a new life on a ranch someday…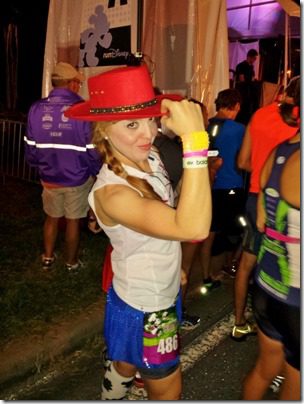 You can get cow socks on amazon for $17.00. Cowboy hats are around $20.00. You can get them for 10 bucks if you can fit into a child's size, but I couldn't fit into a kids hat when I was actually a kid so there's no hope for me now.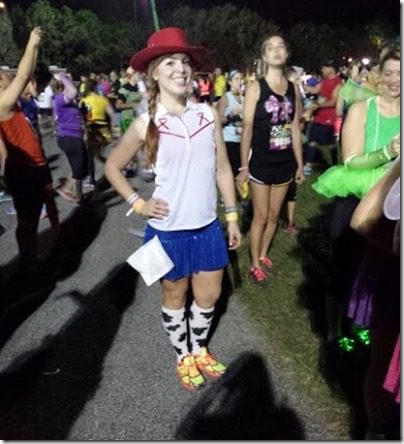 And now we all know what I'm going to be for Halloween
Question: Who has run or is going to run a Disney race this year?