Hello! How was your running and eating this week? Here's my round up of running, food, funny, random and updates from the week. Let me know if you have any questions! I'm sharing my daily updates of both my training and the run report pictures I post where everyone is welcome and encouraged to check in with their run, workout or rest day.
I didn't post my run/workout for Tuesday or Thursday specifically on IG stories but this has most of my runs – Sunday was the half marathon, Monday – rest day, Tuesday – easy run and strength, Wednesday – 9 miles, Thursday – strength training, Friday- 9 miles.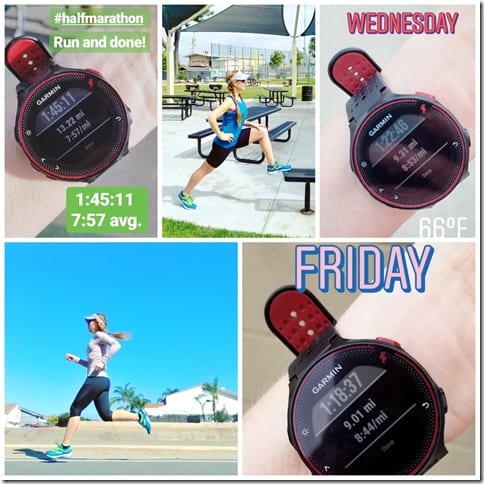 Sunday – OC Half Marathon! Here's my "Flat Runner" aka clothes laid out the night before the race. I have a race day morning routine video coming soon!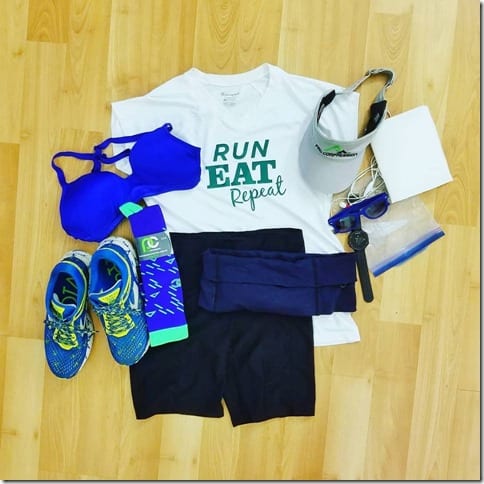 Orange County Half Marathon Recap is here.
Good morning!! Time to check in for Monday… What are you doing today?
@runeatrepeat … I ran the #ochalfmarathon yesterday so today I am taking a walk and stretching.
#RunEatRepeat #ocmarathon #10k #5k#c25k #medalmonday #runspo #tiucheckin#teamwr #runhappy #halfmarathon#motivationmonday #runnersofig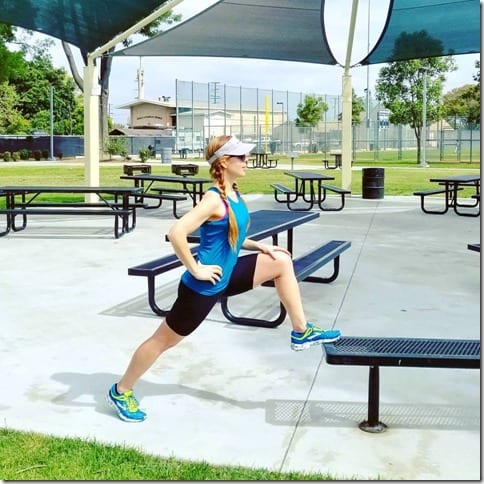 The real definition of net downhill race. It sounds fast but it can be a trick!
Sweet potato muffin recipe coming soon!
Because Taco Tuesday shouldn't just be for dinner. Breakfast tacos!!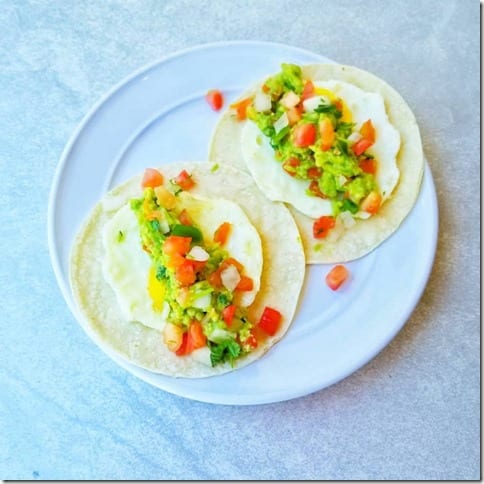 The suggested serving size doesn't apply to me.
Egg muffins and toast for breakfast…
If you missed it – here's the podcast on Foam Rolling vs Stretching. Note – It's on the podcast with the OC Half Marathon recap.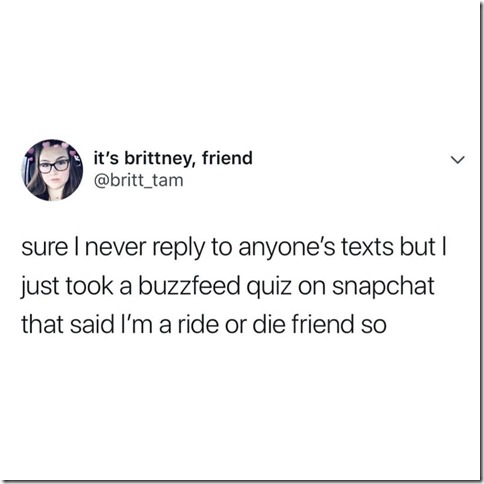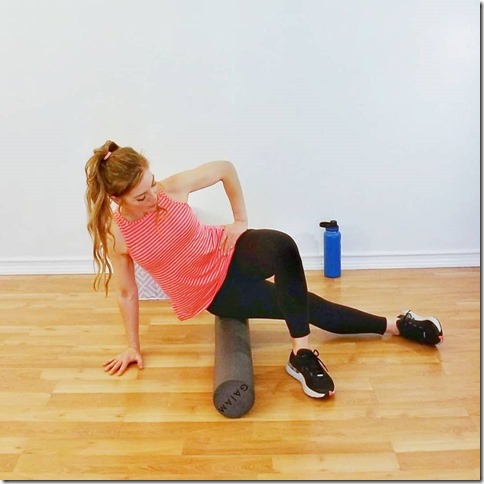 Chocolate Chip Cookie Dough Overnight Oats. I think it takes longer to say the name of this breakfast recipe than it does to actually make it!
Friday was 'Eat What You Want Day'! Did you celebrate? Or do you celebrate everyday already?
For more make sure to follow Run Eat Repeat on all the things…
RER on Instagram // RER on Facebook // RER on Pinterest // RER on Twitter