Try this easy and delicious overnight oats recipe! This healthy breakfast can be made gluten free, has whole grains, protein and chocolate!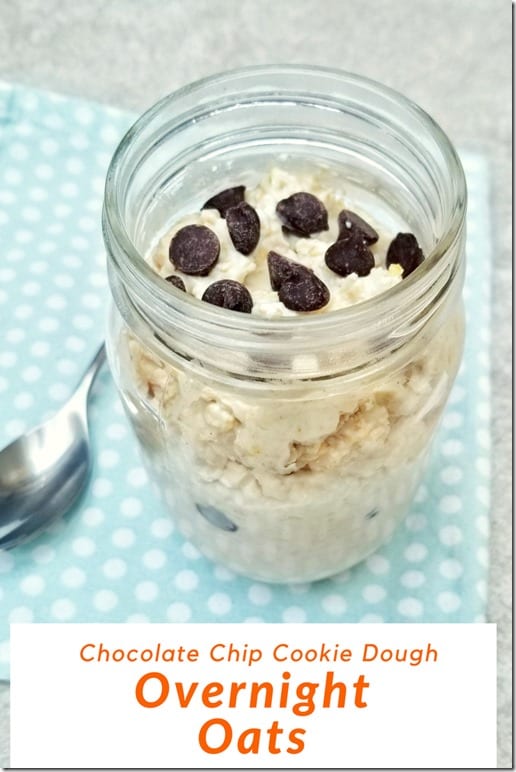 This overnight oats recipe gives you an excuse to have chocolate for breakfast (in case you need one – I just say go for it). You can make this gluten free by using gluten free oats (some oats are processed in factories that process gluten).
Chocolate Chip Cookie Dough Overnight Oats Recipe
Makes 2 servings
1 cup quick cook oats
2 containers vanilla Greek yogurt
1/2 tsp cinnamon
1/2 tsp salt
1/2 tsp vanilla extract
2 Tb chocolate chips – divided
Directions: Mix all ingredients except chocolate chips. Divide into 2 containers and store in fridge overnight. Stir before serving and top with chocolate chips.
Overnight oats can be stored in the refrigerator for a few nights so you can make this double batch and have it ready for multiple breakfasts (or make it for 2 people if you have a friend or something).