Hello from Ketchikan, Alaska! This is the first stop for the cruise ship that is my home this week (I might try to make it my home for life because I'm having so much fun).
My two main concerns when traveling are:
A.) Where can I run?
B.) What can I eat?
The eating thing is soooo not a problem on a cruise (the food has been amazing and A LOT), but the running can be an issue. I'm guessing people don't want me running up and down the hallways flinging sweat everywhere.
I really really really want to run in every state in the US. And I don't know if I'll ever make it to Alaska again so I had to run in Alaska. HAD TO.
I made the very scientific, detailed plan that = I would get up early and try to be one of the first ones off the ship. Done.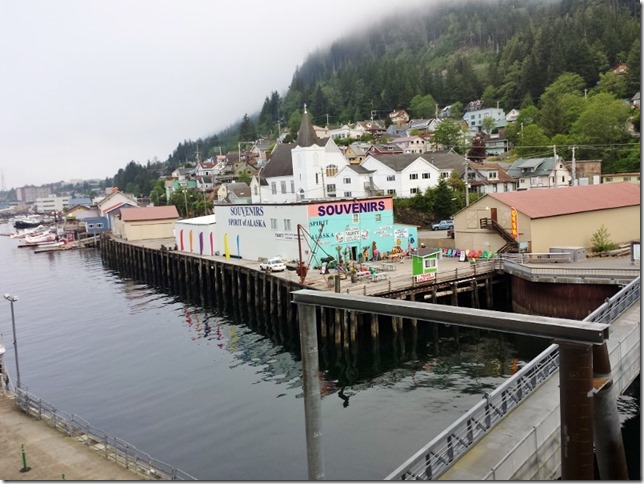 So step one was easy, and yes I should have done some more research on running in Ketchikan, but that's not my style. Luckily it totally worked out!  I stopped and asked one of the local tour guides outside where I should run. He pointed me to the right and said to stay on the ocean side of the street and it should go about a mile along piers and then sidewalk for 3 miles.
By 6:50am this morning I was RUNNING IN ALASKA! I am such a weirdo that I was seriously smiling as I ran along. Nerd alert nerd alert.
Since it was so early there were not a lot of other people around. Later this area would be covered with tourists from my cruise ship and others.
I ran out 5 miles to the right (south) and then turned back toward the ship. There were sidewalks for most of the way, but a few short areas required me to run along the side of the road. If you come to Ketchikan to run be super careful – I don't want anyone hurt because I'm a weirdo that ran along the road in AK one time.
Along the way I passed Totem Poles, gorgeous views of the ocean, houses, small shops and a few locals walking to work.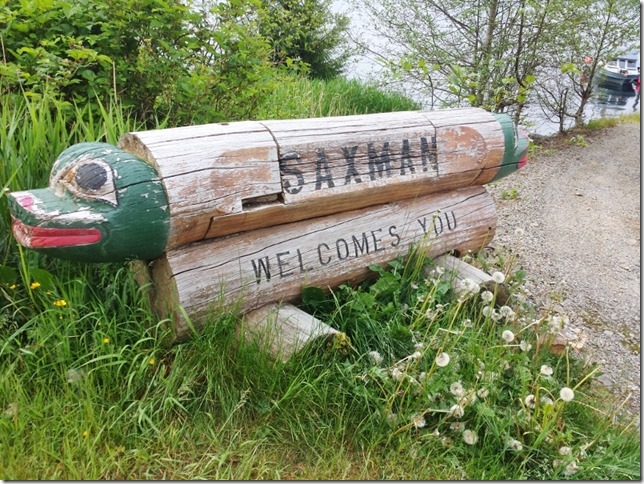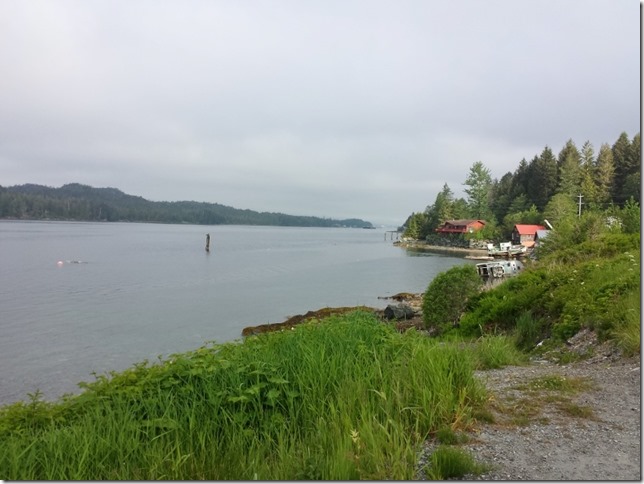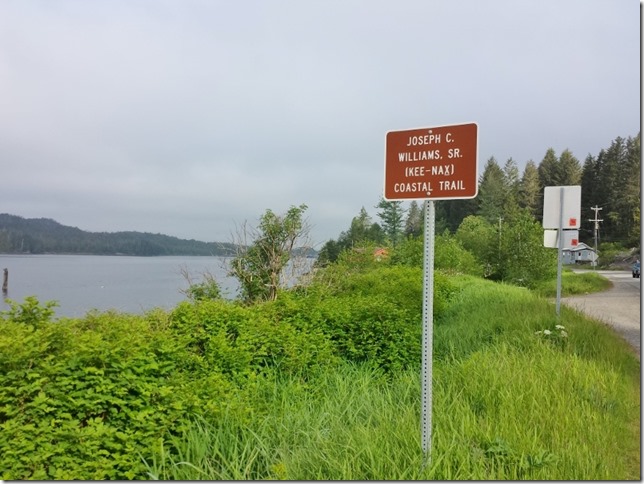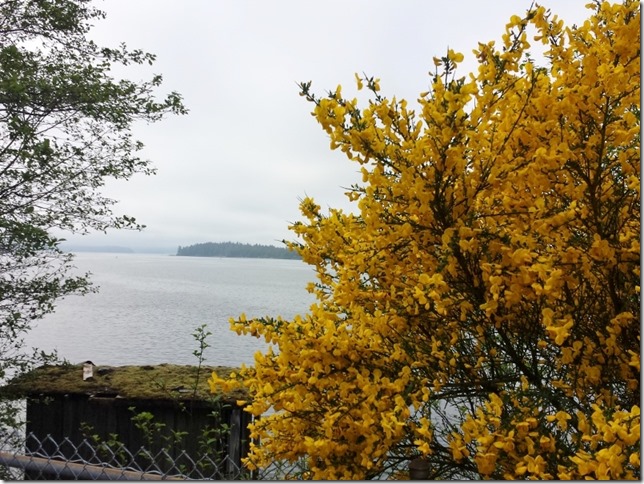 The weather was perfect for running. I didn't get lost. I saw a new place. I got in a run. I was so excited about all of this. Ten miles run and done in Alaska! I cannot even believe how blessed I am!
Check out my instagram for more pictures and videos from the day.
Once I was done I quickly headed back on the ship and straight to the breakfast buffet. Despite our epic dinner from last night I was super super hungry!
Question: Where did you run today? Where did you eat? Repeat?
Note: This post is part of my collaboration with Princess Cruises. All of the opinions are my own.