I got an email this week from Heather trying to round up a group of the OC bloggers for dinner. 82 emails later it was cancelled, changed to fro-yo, back on, postponed and finally back on.
And that's why we're here and happy…
Well, I wasn't happy at first. At first I was trying to ask the manager why this celery was so stale?!
Turns out it's fake.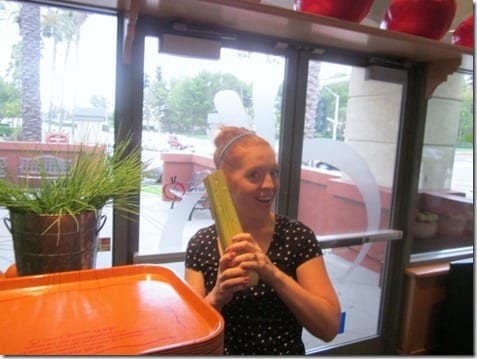 Skinny Runner was pretty excited and made some inappropriate advances towards the trays.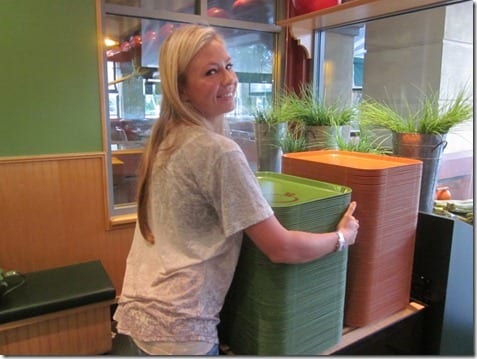 Round 1 – on the left is sweet potato chowder, corn bread, tater (didn't eat), garlic bread (skipped this too) and salad.
But, I was the only one at the table who got SOUP! I tried to explain to the ladies that this place is called SOUP Plantation but they didn't care. Actually we took a vote and will be calling it Salad Plantation from now on.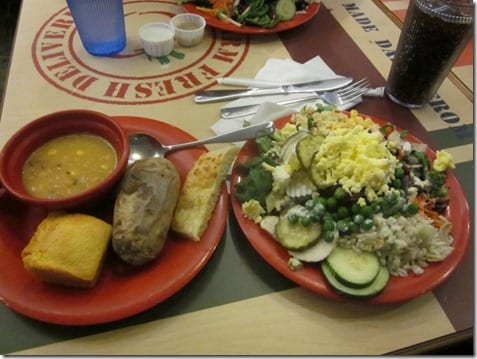 Truthfully, I didn't come for the soup or the salad. I came for the chocolate chip cookies. A waiter came around and brought us a big pile of warm cookies straight from the oven.
SR with her stash…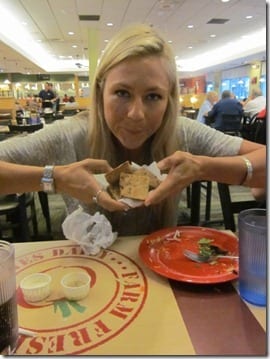 I was trying to be "good" but couldn't resist the call of the chocolate lava cake. I kept it to a small serving and filled up on some grapes.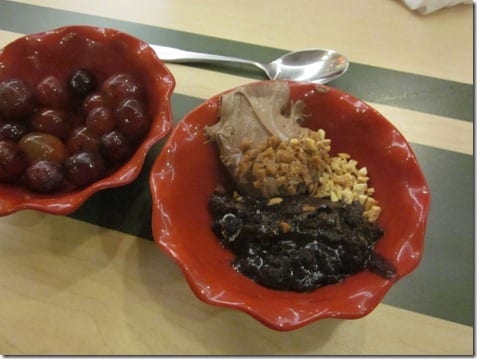 Now that I think of it, maybe it should be called Chocolate Lava Cake Plantation. But that doesn't really have the same ring to it.
Sheila and her boys also joined us and we took a group shot on the way to our cars. Salad Plantation gives us muscles!
(picture via SkinnyRunner)
PSA – Girls on the Run Los Angeles needs two coaches! These are the   locations and day/time:
Lincoln Elementary in La Crescenta – Mon/Thurs, 3:15-4:30
Hugo Reid Elementary in Arcadia – Tues/Fri, 2:50-4:05
I live behind the orange curtain and am way too south to help, but I wanted to pass it on to my LA readers. Please email Megan if you're interested in coaching and available on those specific days/time [email protected]