When I first cut into this watermelon I got a little scared – it has black things in it?! Oh no, it's just seeds. Okay.Wait. Seeds?! Boo.
Don't worry I'll still eat the whole thing (seeds and all) by Friday Wednesday.
I cannot even tell you the last time I got a watermelon with seeds. Isn't that weird though?
I showed up to work this morning bright and early and it turns out they had my shift wrong in the book?! I am not supposed to go in until 3:30pm. What a bust.
So, I ran a quick errand and headed back home to do blog work. I'm extra happy because I have a ton of emails piling up too!
Lunch was salad topped with chickpeas, a few chicken-less nuggets and peanut dressing.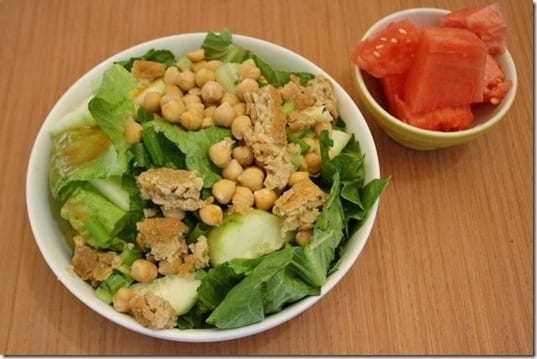 Simple and satisfying.
This salad is my favorite, but I'm still dreaming about that Tuna topped Cobb from yesterday…
(nataliedee.com)
Ben and I have recently decided to get on a track with a real budget. Our new grocery budget is fairly big compared to many others in the blogworld (100 a week for 2 people). But since I'm new to this whole thing I've been discovering ways to save.
I have started meal planning so I can then make a grocery list and (try to) stick to it!
I'm also huge on "Manager's Specials" and made 2 big scores today! This will be dinner. Okay, not just this – but these will make up the main components.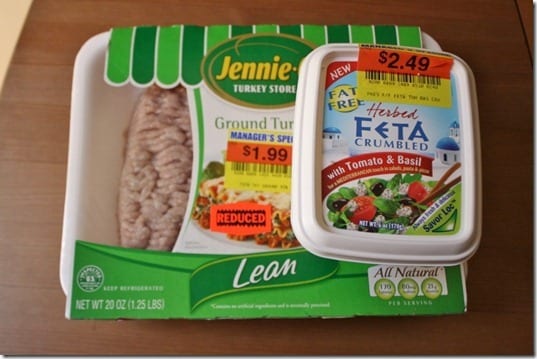 Getting stuff on sale makes me happy.