I got hungry around 3pm and had a handful of cherries because I love them. A lot.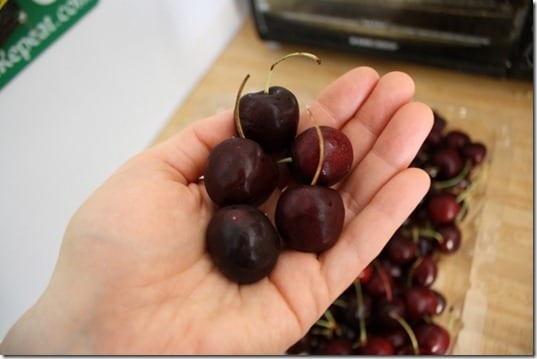 But, I realized that I needed something more substantial before heading back to work. So, I made a protein smoothie with granola.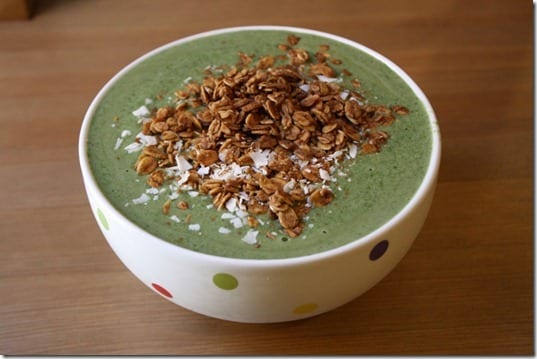 I'm supposed to cut back on granola and cereal. But I'm also supposed to clean my house more than 2 times a year and not watch so much reality TV = other things I'm not going to do, so yeah. No thanks.
Sorry if you were expecting something fabulous from my two Manager's Special ingredients. But, I'm not fancy 
I just cooked up the turkey with onions and garlic. Then, added sauce and cooked whole wheat spaghetti. When it was done I added the feta and tossed. I served mine on a bed of green beans (another Manager's Special actually!).
Served with a generous dusting of parmesan cheese.
Then, I headed back to work for 2 more clients. I'm tired.
Now it's 9pm and I'm blogging with some yogurt and cereal.
Here's my interview with Bob Harper from this weekend. He was at Blogher with Quaker. You can follow Quaker on twitter here.
***Let me preface this with a few things:  First, I didn't realize it was going to be an on-camera interview until I started to talk to him and he asked if we were taping. F. So, I quickly scrambled to switch cameras and memory cards (it was not graceful).
Then, I had to ditch my notes and try to make it up as I went a long. So, it's a little awkward and embarrassing for me. Oh, and the sounds and lighting are pretty tragic. But, I'm posting it anyways because so many people asked. Don't say I never embarrassed myself for you guys…
If you can't hear the interview here is some key points:
Bob is super cute in person.

He loves biking for cardio right now and would have spent an hour on the bike if not for the session he led at Blogher.

He ate tuna 2 times Friday, but says it's because he's busy. (A lot of people thought he was vegan, but he says on tape Tuna 2x.)

Monica is awkward without preparation

He suggests "Lean and Green at night" = eat lean protein and greens for dinner

He feels pressure to "look like a personal trainer" too