When I was a kid nothing less than an "A" or 100% would be acceptable. I was a hard worker and I took pride in everything I did.  I feel like But now I'm performing at 60% and I have been letting that be okay. I have been settling for satisfactory lately.
My running, my eating, my life/organization – all are just okay when I want them to be Great! I need to start planning better and taking responsibility for my actions.
Crap Free Week has helped me see how much crap really is in my diet 🙁 Like tonight, I slipped with a handful of chocolate chips after dinner – little indulgences like this happen every single day and miss the blog's eye. These are the things I want to eliminate. I don't have any problem with treats, but there are a lot of them over here –  way too many actually.
I'm sticking with CFW through Saturday, but I have to admit it's been more challenging than I thought it'd be!
My afternoon snacks were super healthy and free of crap though. I packed bell pepper strips, watermelon and oatmeal. These really kept me full through the work day.
I finally had the chance to take my first field trip to Sonic after work. I always see the commercials (remember I'm a sucker for marketing?) and have wanted to try it for a while!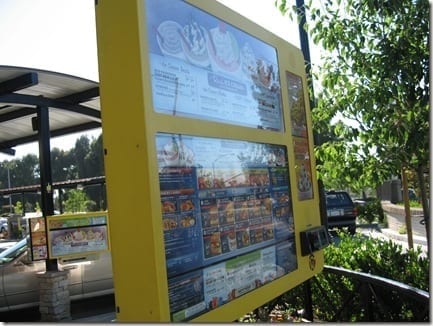 I had to walk since Ben dropped me off at work  and wasn't sure how to order. I went to the door, but you can't go inside?!
So I wandered around like a creeper until I  realized that you order at the tables for "car-less people". I pressed the button and ordered up a Diet Cherry Limeade as suggested by my lovely readers.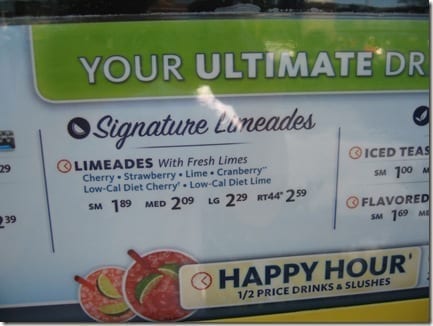 Thank you for the suggestion! It was so good and refreshing!! It totally hit the spot on my walk back.
I have a super long days for the next couple of weeks. It is a one hour commute, eight hour day, wait for Ben two hours and then another one hour commute. Very.Long.Day. So it was a sight for sore eyes when Ben and I came home to dinner. My mom made beans and stew. That's a tortilla with cheese for dipping.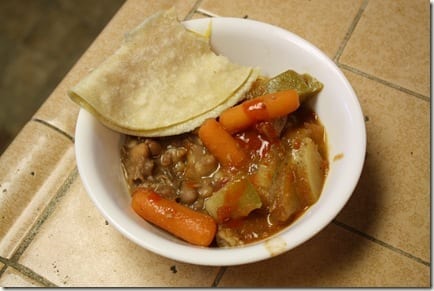 We make refried beans without actually frying them at all.  My mom cooks up pinto beans, we dump some of the water and then smash them up. There are just like refried except not.fried.
And the "cherry" on top of my dinner…
Question: What kind of student were you? What kind are you now or What kind do you think you'd be now?