Today we're talking about chafing – specifically sports bra chafing. Here's some info on how to prevent chafing and the best sports bras to wear. But every body and set of boobs are different so please comment with your advice!
I received this email from a reader/runner last week and feel her pain – literally.
I need some help from you and your runner friends.  I don't have a large chest (34 B or C depending on bra) but I suffer from chaffing whenever I run more than 10 miles.  I've ran my whole life but have only been doing marathons for the past two years.  I thought the chaffing under my bra was just normal, but I can't believe that everyone suffers from this.  Let me know if you have any advice.  Everything I search talks about bounce control and are more suited for girls with a bigger chest, and I just need advice to avoid chaffing!
I put on Vaseline before I run to try and help, but in the summer running for 2-4 hours the Vaseline doesn't cut it.  I just need a good bra.
I get chafing in the summer when I'm doing long runs of over 10 miles. It is the worst! In addition to it hurting, the mark under your breast area is not attractive. I've heard it called a "Running Tattoo" and that is accurate during the monster months of marathon training. Boo.
So, here are some tips on preventing and helping sports bra chafing…
The Best Sports Bras for Marathon Runners:
1. I love Moving Comfort's line of sports bras, but they are very different so you have to find the one for YOU. MC has sent me a lot of their gear over the years so I feel like I know what works for me and 'my girls' from their line.
I love this Urban X over bra for long runs. I like their Vixen bra too, but I have small boobs so this works for me. If you're hauling them DD you need more support. Luckily, they are a pretty good company for that. I've also heard great things about Lulu's TataTamer, but I haven't tried it.
2. Because quality sports bras are expensive I wear lower cost ones for shorter runs and 'save' the $$ ones for long sessions.
When I wear the Target or Champion sports bras I double up to prevent bounce. I have a lot of these in my drawer and wear two at time (even with small boobs, I hate bounce).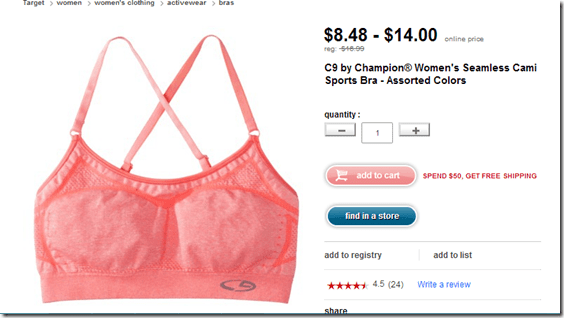 The 'pull-over' type bras are great, but for super long runs it's nice to have an adjustable band. My favorite ones for over 10 milers are ones with a clasp back. A reader who works at a running store noted that sizing is key AND the good thing about adjustable backs is you can make it tighter as it gets older/loose.
3. Note: When your Google "Sports Bra for Marathon Runners" the Champion Marathon Sports Bra comes up. I have tried that bra and do NOT like it for running. (Don't buy it just because of the name.)
But, I do dig Champion gear and prefer their Show Off Sports Bra. It has some nice support and a breathable window.
I have also tried Asics, New Balance, Adidas, Nike and probably more brands and those are the ones that work for my boobs aka "Lolas".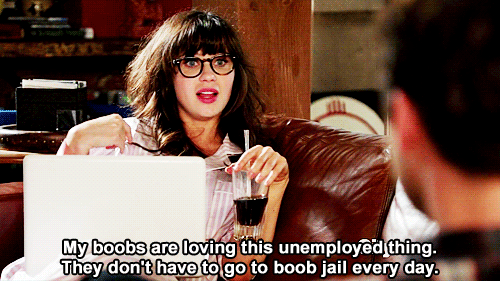 How to prevent chafing:
1. Get a GOOD sports bra. The less bounce the less your skin will be rubbing.
The band is right around your rib cage, so you need to breathe (a requirement of running) but make sure you are wearing the right size for your chest and cups.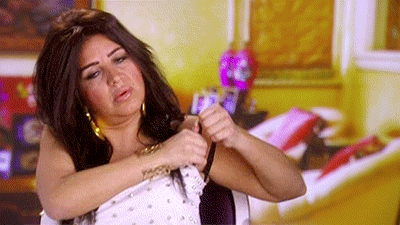 2. Lube up with Vaseline or Body Glide. Slather it on before your start running – don't wait until the burning starts.
Consider re-applying if possible mid-run. I have ran in races where the First Aid tents along the course hold out Vaseline for runners to grab and apply on the course.
How to deal with sports bra chafing:
1. Explain to everyone at the pool that you are training for a race… distract them from the horror that is your scabbed chest with tales of your long runs to impress.
Warning: Spray tan sticks to chafed skin and makes your cut look like a brown burn. I know, I've done it.
2. Put Neosporin or diaper crème on it. Keep it clean and dry.
Just the tip: If you want a nickname for your boobs BuzzFeed will help.
Let's talk!
What is your favorite sports bra for high impact and super sweaty runs?
How do you prevent chafing?
How do heal with chafing?