I haven't done a full day recap in a long time, but I was too busy to acknowledge life, the blog or my husband today.
Just kidding, I told Ben Good Morning 🙂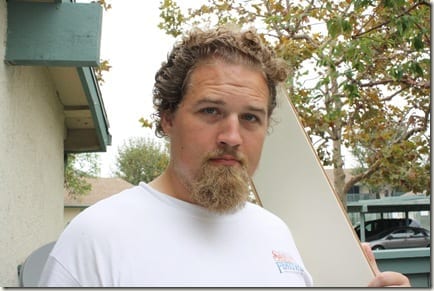 We started the day with a nice little Sunday walk and a leisurely breakfast. I made French Toast – not my Cinnamon French Toast Wheels, but regular old French Toast. It looks like pancakes, but it's not 🙂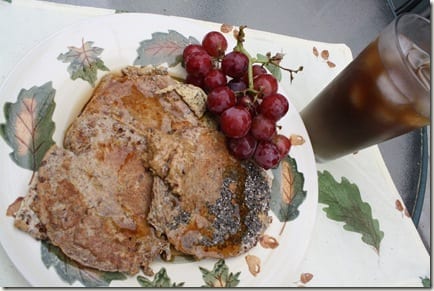 I somehow managed to concentrate all the chia seeds on one section of one piece of bread. It was crunchy and surprisingly pleasant.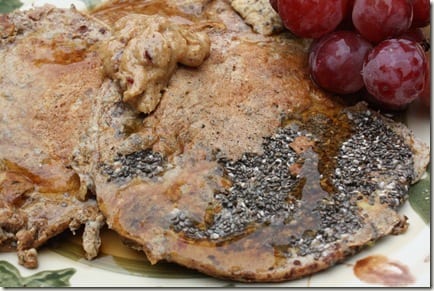 Ahhhhh, I love having breakfast with Ben on Sundays 🙂 It might be my favorite meal of the week <3
Then, I attempted to be productive by writing my Project Food Blog Challenge 3 post, reading, homework and miscellaneous goings on.
After the library I came home to lunch – pizzas made on bodillos I got from the market yesterday. Love that they make whole wheat now!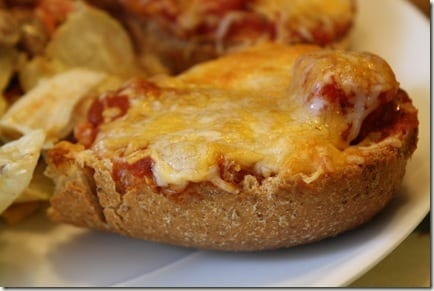 And leftover salad from last night's din-din.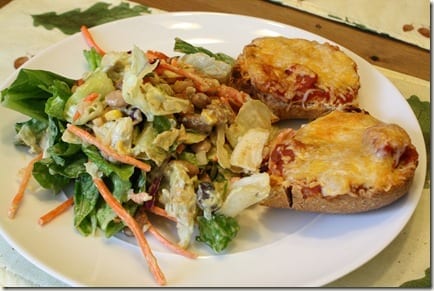 I stole this mango from my mom's. But, is it stealing if it's from your mom's fridge? The answer is No.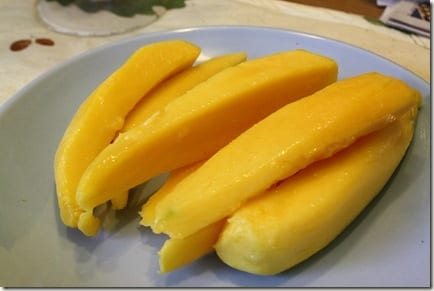 Apparently I ate chocolate too. If I didn't take a picture I would have forgotten.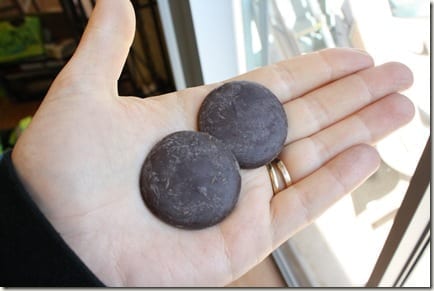 I ate half a balance bar in the afternoon and decided to incorporate it into dinner. I made a super sized yogurt bowl with Chobani, cereals, raisins, Attune granola, Vanilla PB and chopped up protein bar.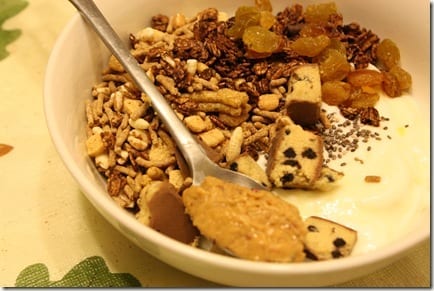 I picked up a pack of cookies at Trader Joes – Oatmeal Cranberry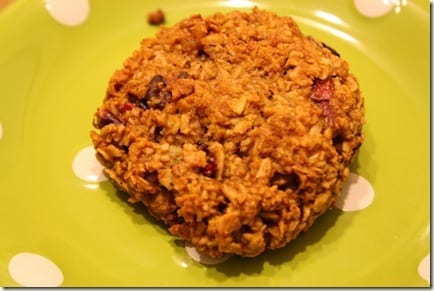 Served with hot cocoa even though it's 80 degrees here.
Do they make cold cocoa? Oh yeah, it's called chocolate milk.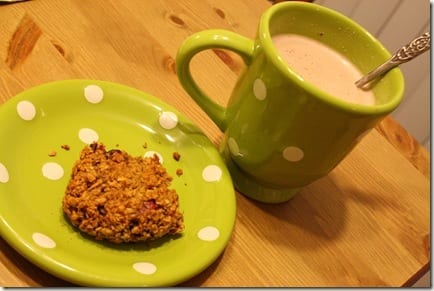 I love Halloween and have been brainstorming costumes for Ben and I. Last year we were Fred and Wilma Flintstone.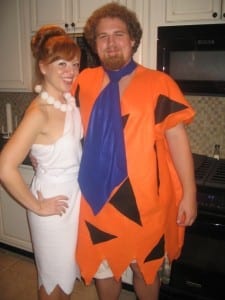 My current suggestion is Dog the Bounty Hunter and his wife. But, I don't think I have enough socks to even come close to those boobs!
(source)
In an attempt to start my week of on the right foot, I'm going to bed.
See ya in the morning 🙂