National French Toast day is coming up on Thursday Nov 28th! But, that's also Thanksgiving when I'll  be cooking up a storm and probably end up eating toast with PB for breakfast. So today is the day to celebrate and I have a healthier version of the good stuff that combines eggnog into the mix.
I am an Oroweat Breadbassador… or maybe it's Oroweat Matador I forget.
All I know is the company sent me massive amounts of bread and I've been doing my best to enjoy the carby goodness. One of the loaves they sent was Health Nut, which I don't buy because the first ingredient isn't Whole Wheat (check labels!). But, since I already have it I've been eating it. And I do have to admit – it's really good because it has lil pieces of nuts. I'm definitely a texture girl when it comes to bread and like it 'hearty'.
Also, eggnog recently found it's way into my fridge. I'm not sponsored by the eggnog council, sometimes I go to the store and use this dirty green paper in my purse to get stuff I like.
I've mentioned this several times on ol' RER but I drink MASSIVE amounts of drinks – any and all kinds. I don't know how to sip, only slam. This is great for winning party games CHUG CHUG CHUG!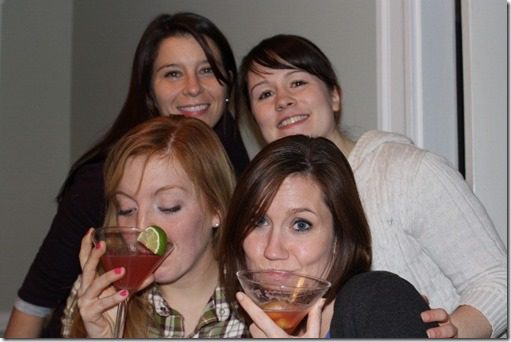 But, it makes for a dangerous trip to Las Vegas. And it also makes for risky business when eggnog is in the house. A glass of that stuff can pack over 500 calories easy.
Since I love the taste of eggnog, but don't want to drink the whole carton in one day I incorporate it into dishes for some eggnogg-y goodness without drinking the whole thing. I made Skinny Eggnog French Toast the other day and loved it!
Randomly, the eggnog went 'missing' already so I bought some Silk Pumpkin Spice drink to recreate it with a holiday spiced kick.
Tip: French toast can be soggy if you don't do it right- Use thick bread and toast it or set it out overnight to dry out. The end pieces work great for FT too!
Skinny Eggnog French Toast
2 pieces Oroweat bread, toasted (200 calories)

2 egg whites or 1/3 cup egg beaters (60 calories)

1/4 cup Silk eggnog or pumpkin spice (40 calories)

dash vanilla extract, nutmeg & cinnamon  (0 calories)

Toppings: additional nutmeg and cinnamon, syrup, almond butter
Directions: Heat pan & spray with nonstick.
Mix eggs, eggnog, spices, vanilla. Dip toast into batter. Cook. Top. Eat.
Without toppings this recipe is only 300 calories. Top it with a little bit of good syrup and a tablespoon of nut butter to hit all your carb, protein, healthy fat bases for breakfast.
Question: Do you buy the same bread every week?
Disclaimer: This post is part of my partnership with Oroweat. All opinions are my own.