Remember when I did that interview with Ruby Gettinger on her journey to lose 50 pounds?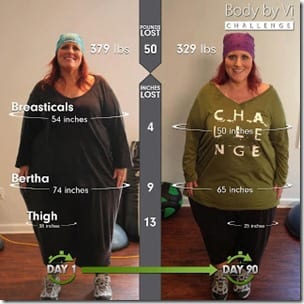 Well, she recently lost that and more using the Visalus program. You may have seen the "Vi-Shape" or "Body by Vi" commercials on TV or the internet machine – it's the same company.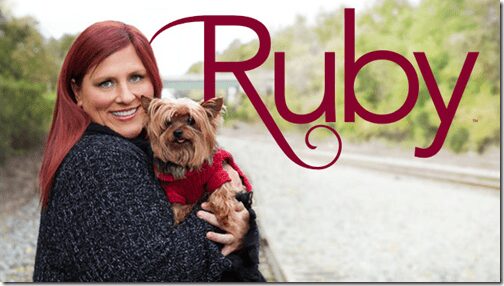 (source)
Ruby completed the 90 day weight loss program successfully and lost 50 pounds! A company rep followed up with me to let me know about her success and offer me the chance to try some of their products. I didn't want to do the program, but I was curious about the protein powder – I am always on the hunt for a good one!
So, a bag of the Visalus Sweet Cream Protein powder was delivered to my door. It's a non-GMO soy protein.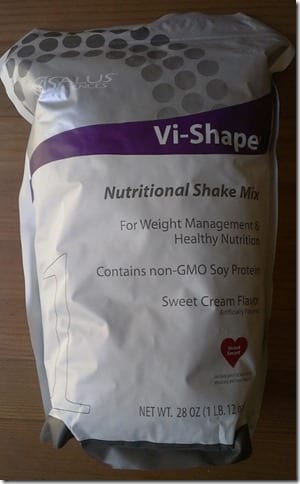 I busted it open to play with right away. One afternoon I threw together these healthy oatmeal cookies on a whim and they came out great! I actually brought them to my fam's father's day brunch and everyone liked them too! Yes, they taste healthier than a 'real' cookie but they are good, promise!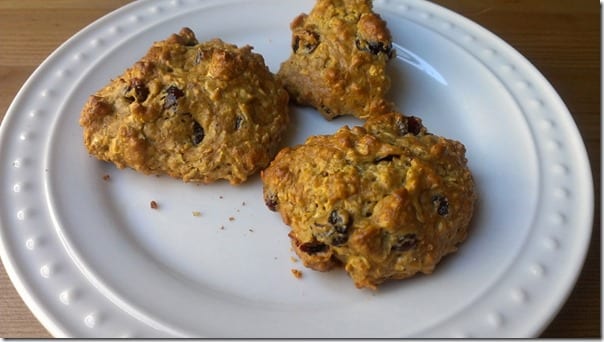 This recipe is gluten free, low carb and fairly low in sugar.
Healthy Oatmeal Cookies Recipe with Protein
Dry ingredients:
1 cup Visalus Sweet Cream protein powder
1 cup oats
1/2 tsp baking soda
1/4 tsp salt
1 tsp cinnamon
Wet ingredients:
1/4 cup coconut oil or melted butter
2 Tb. packed brown sugar
1/4 cup egg whites
1/4 tsp vanilla extract
1/2 cup cranberries or raisins oooor chocolate chips
Directions:
Pre-heat oven to 350 degrees. Combine dry ingredients. In a separate bowl combine wet ingredients. I made this recipe with both melted butter and melted coconut butter, both work.
Combine wet and dry ingredients. Add cranberries or raisins. Or chocolate chips
Spray baking sheet (there is not a lot of oil in this recipe, so they will stick if you don't). Drop by the tablespoon onto baking sheet. Bake for 7-9 minutes or until done. Don't over bake, they tend to dry out.
Enjoy!
Nutrition facts are based on 12 cookies
Healthy Oatmeal Cookie Nutrition Facts
Store in the fridge. Re-heat leftover cookies in the microwave or toaster oven for a few seconds for best taste.
Question: Raisins or Cranberries?
Disclaimer: This recipe development post was sponsored by Visalus.