I don't know what my deal is, but I am like Vegas today – and not just because I'm covered in orange fur. I just wanted to sleep all day.
It's really weird but I actually woke up this morning and my first thought was, "I'm tired!". I didn't have the best sleep, which I think is because I had an iced coffee on the way to San Diego yesterday. It probably kept me from getting some good Zzzzs. Noted.
Truth-be-told, it's taken all my effort not to Google "why am I tired, am I going to die??!?!" today. I think I'm in denial.
But the show must continue so I tried my best to be productive today. I made a meal plan for the week…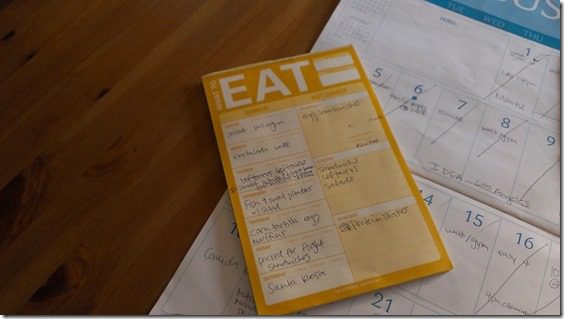 Which includes this Skillet Lasagna the company Cook Simple sent me a while back. I cooked it up with turkey ground meat and it's really good!
I took a walk (to Yogurtland). I had had had to try the new Lemon Cookie flavor. I'm not normally a lemon dessert girl, but this was delicious!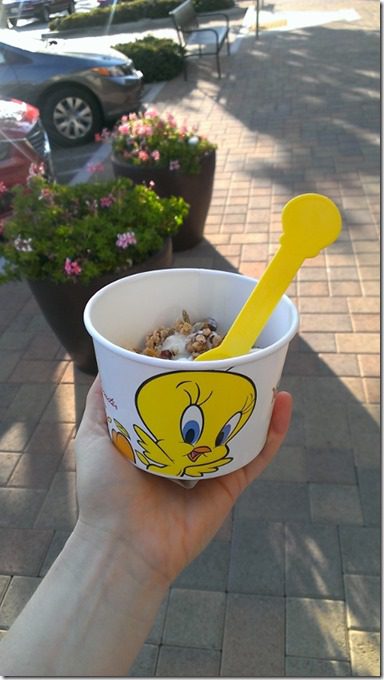 And now I'm trying to sort through some emails and travel details before it's time for Breaking Bad.
Question: What was the best thing you ate this weekend?
I had dinner at the FANCY Top of the Fish Market in San Diego last night. It was too dark to take pictures, but it was amazing! Dessert was a decadent Peanut Butter and Chocolate Mousse bar. You don't even know.