This strawberry shortcake overnight oats recipe is an easy and healthy breakfast for runners or post-run snack. Make it ahead of time so you don't have to worry about making breakfast  (and can use that time to stretch).
The good news is strawberries are in season! I've spotted the local farms selling them from booths set up all around Orange County in random parking lots. That's how I know they're in season – and they are so delicious fresh from the farms!!
So strawberries were on my mind but I didn't get them from the local farm booth… that was a mistake. I have 2 pounds of the fruit and this batch is not very sweet. Womp womp.
But I used them in this Strawberry Shortcake Overnight Oats and it was delicious!! (My original recipe suggested using a tablespoon of sugar on the chopped strawberries – it's optional but does help them breakdown and get even more juicy overnight.)
Overnight oats is a great post-run meal or snack because it has a good combo of carbs and protein to refuel your body. This can be mixed together before a run or overnight – just make sure you let it set for at least 2 hours.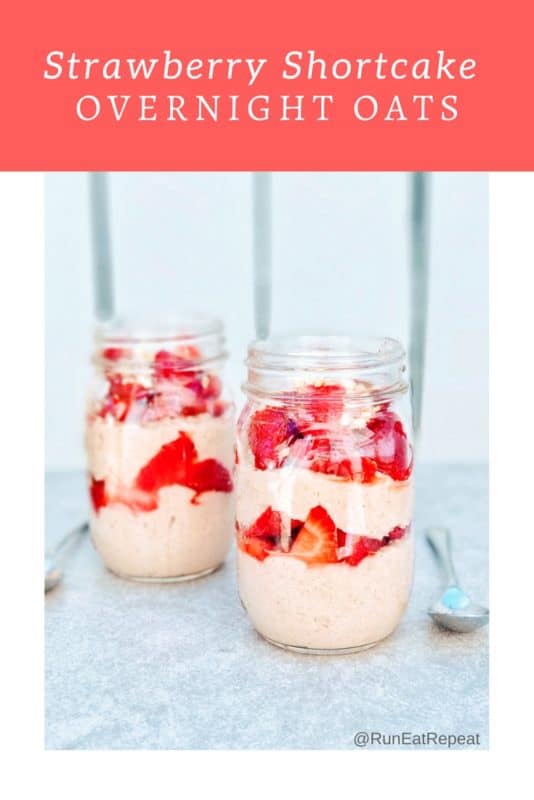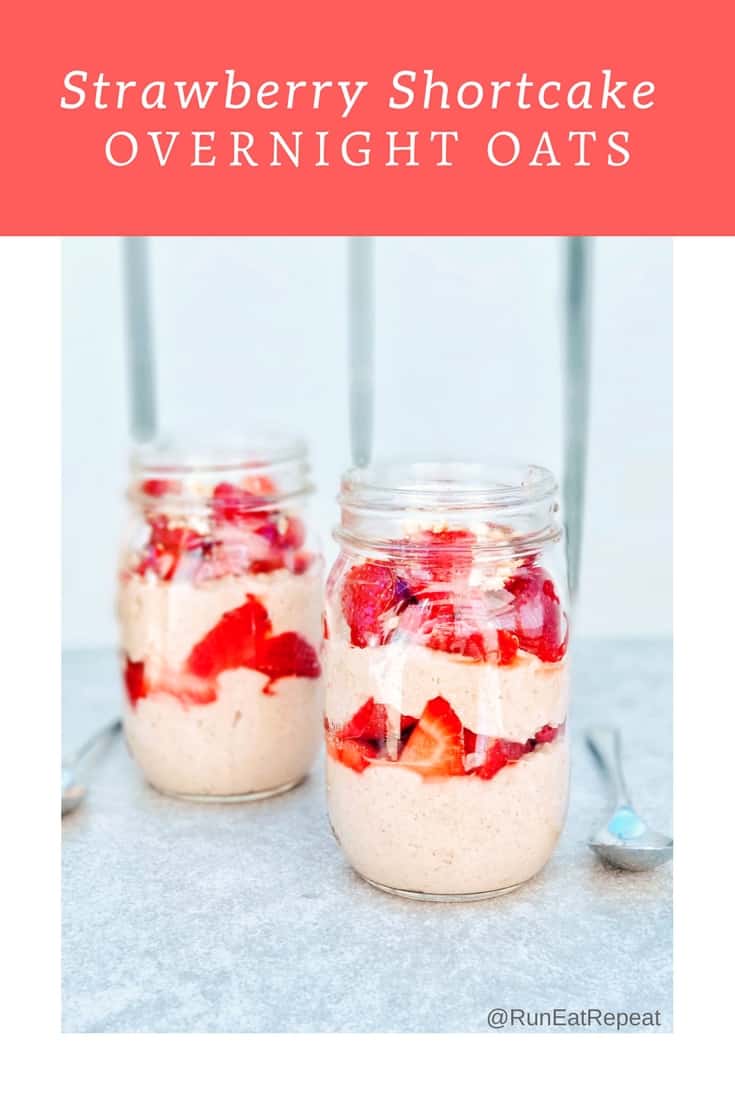 Strawberry Shortcake Overnight Oats
Ingredients: [makes 2 servings]
1 cup vanilla Greek yogurt
1 cup oats
.5 cup milk
1/8 tsp vanilla extract & salt
1 Tb. chia seeds (optional)
1 cup chopped strawberries
chopped nuts or nut butter
Directions:
Combine yogurt, oats,  milk, salt and vanilla – mix well.
Layer oats and strawberries, dividing them between 2 containers. (I used small mason jars, but any small food safe container with a lid may work.)
Store in fridge overnight OR for at least 2 hours.
Top with nuts before serving.
Enjoy!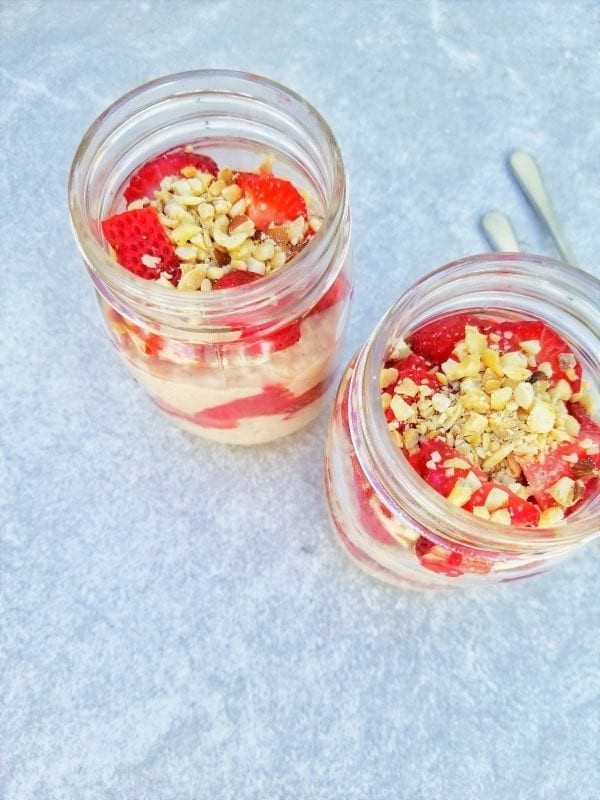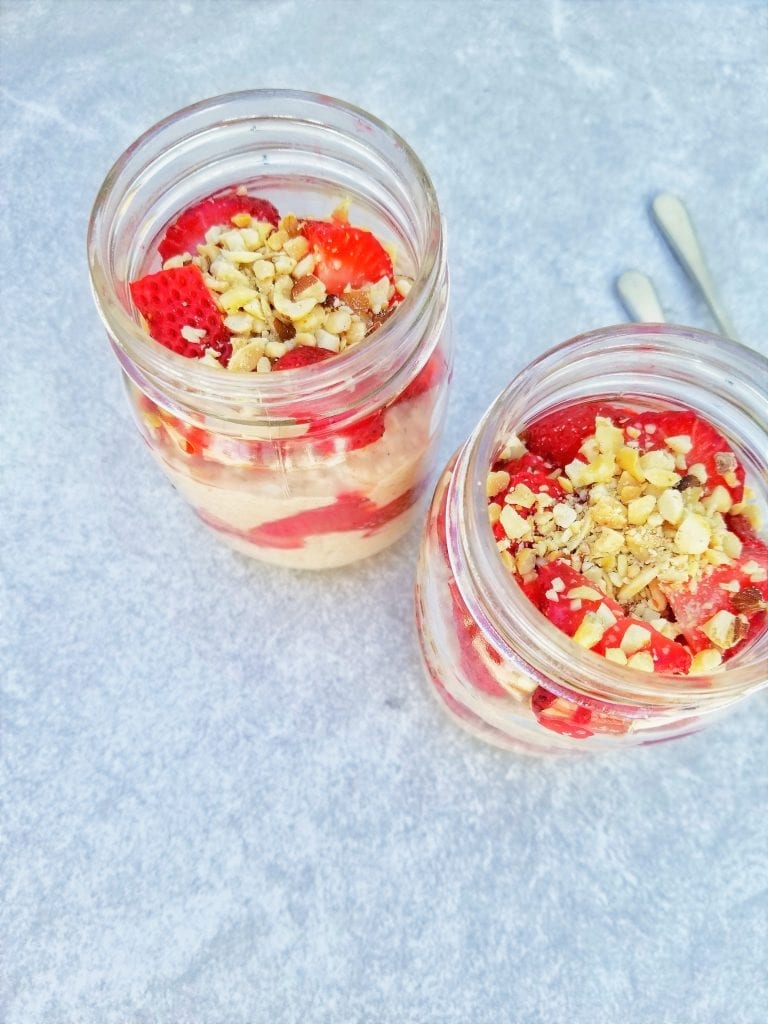 Tips:
You can make this first thing in the morning… run and then come back to delicious 'over-run' oats instead of overnight (depending on your schedule).
The serving size is 2 – so it's a good meal prep option giving you breakfast for 2 days OR you can share it!
Other strawberry recipes to try:
Question:
What did you eat after your run / workout today?