Hello! How are you doing? Over here it's pretty good. I am almost done with my health coaching certification and have the final test coming up so I did a lot of reading and listening to lectures over the weekend. Then, I gave myself a break to stop drop and drink wine with a friend. Boom.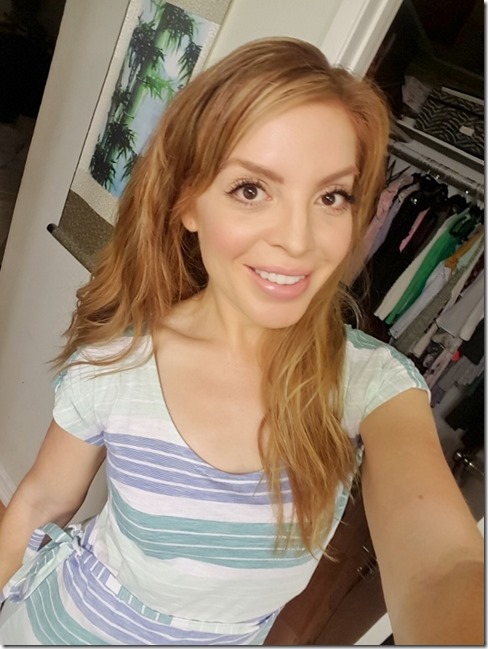 Yesterday I was Hungry all day. All all day. Luckily tortillas and cheese and tortillas and guacamole make the best snacks.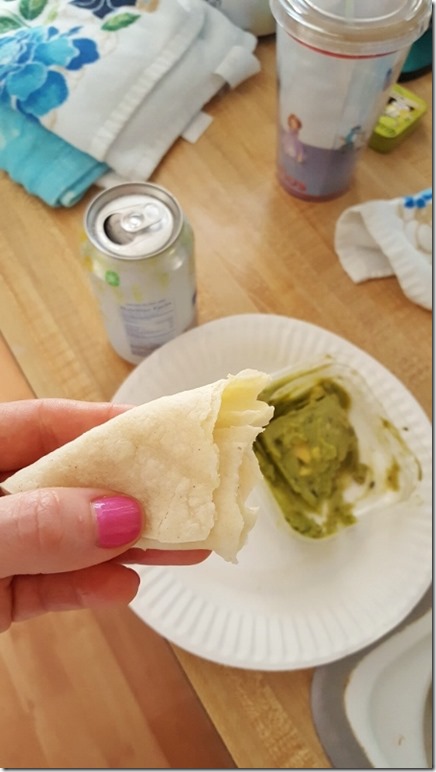 It was a rest day so I did a strength workout and contemplated foam rolling…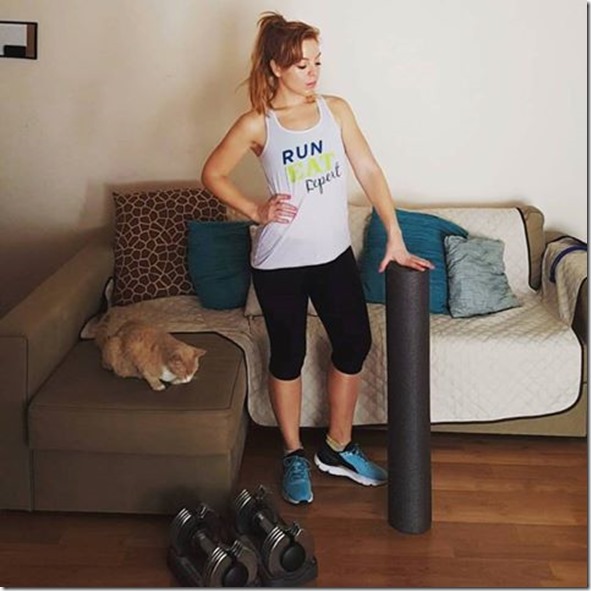 I don't eat oatmeal that often in the summer because my body craves colder foods. But I have a ton of oatmeal so I  grabbed a few other ingredients from the store to make cold overnight oats in a jar. This mix doesn't require cooking or protein powder – just throw all the ingredients together and let set. Done and done.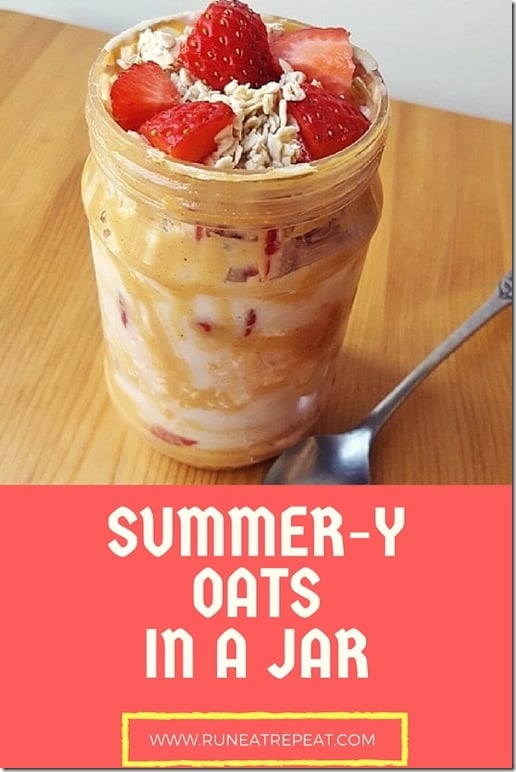 Summer-y Overnight Oats in a Jar
Ingredients: 1/2 cup oats, 1 – 6oz container greek yogurt (your favorite flavor), 1/2 cup diced fruit, splash of milk (any milk works)
I used strawberry greek yogurt and fresh strawberries because they're in season and super sweet. If you use plain yogurt add a sweetener like honey or stevia. Frozen fruit works too but may change the color of the oats a little more.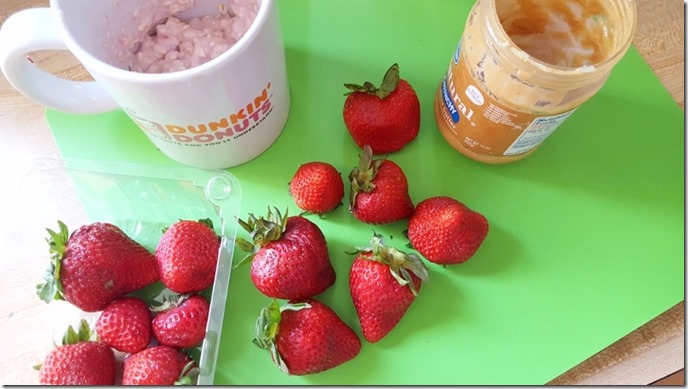 Directions: Mix all ingredients. Pour into almost empty nut butter jar.
Place in fridge to set overnight. (Or mix it up before your workout and let it set in the fridge for at least 1 hour.)
Give it a stir in the morning and enjoy!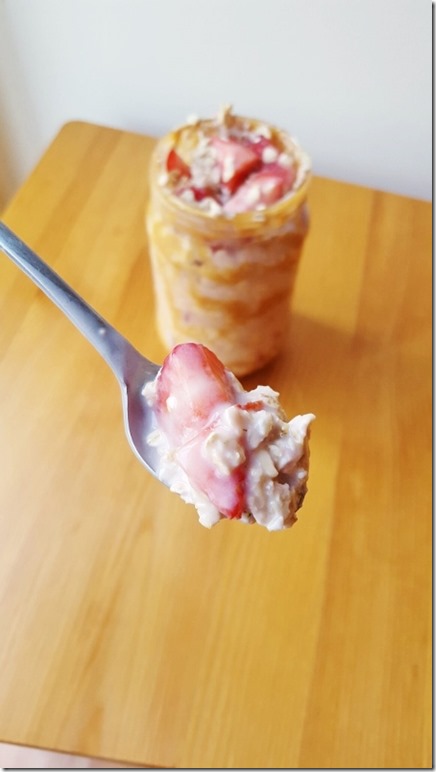 This is the BEST way to clean out a PB jar!! So good.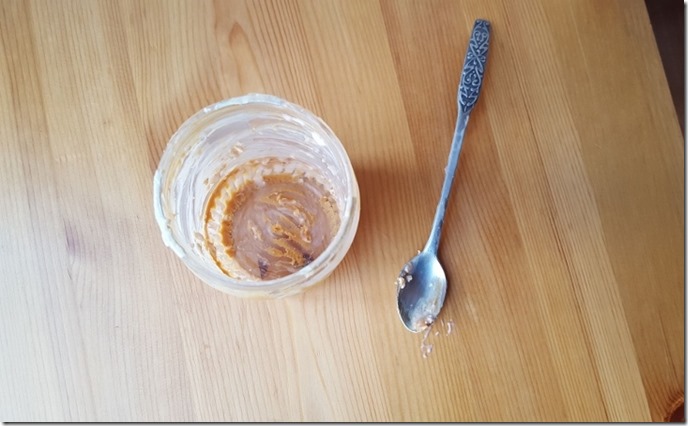 Question: Do you eat a different breakfast in the summer vs winter?