Hello! I'm just checking in really fast while I take a break from my Sunday Set Up, only today it's more life set up than meal prep and exercise planning.
Yesterday I spent the afternoon with my fam. My favorite tiny person was there and I cannot get enough of her cuteness.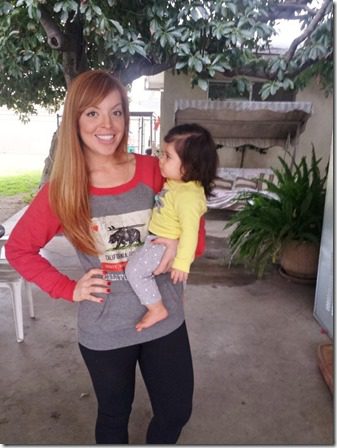 I love to spend the day at my fam's because I eat all their food and it's better than my food and makes me happy. Yesterday's eats included chicken fajitas, guacamole and homemade chips because we were out of them.
My mom's friend made a hat for our Tapatio to keep it warm in the winter.
From there I headed home to enjoy Saturday evening on the couch. Just like I like it. Note the cat trying to steal my cereal!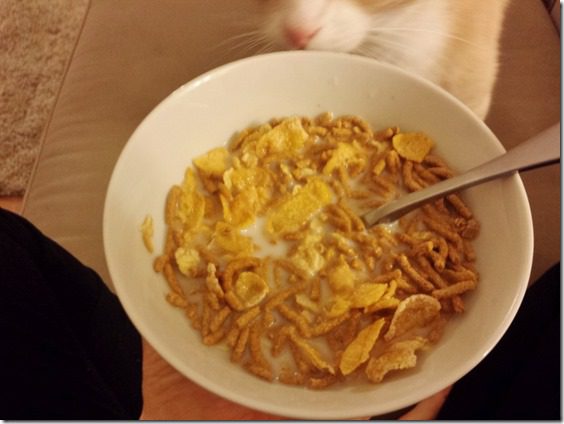 Today I was on a mission to get some stuff done around the condo. I have so many random little things I need to clean and fix and la-di-da here. My desk is a mess and I just pile things on top of the mess because I'm the worst.
I was super proud of myself because I was about to fix something with this super glue that I found in the storage closet… then, I realized it was all hard and doesn't work anymore. Fail! I was so close to knocking it off the list.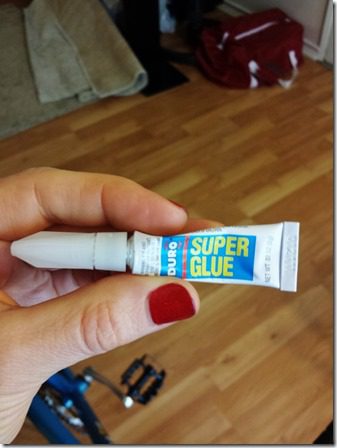 So, that's when I decided to stop drop and roll into a blog post.
Also. I am so HUNGRY today. Seriously.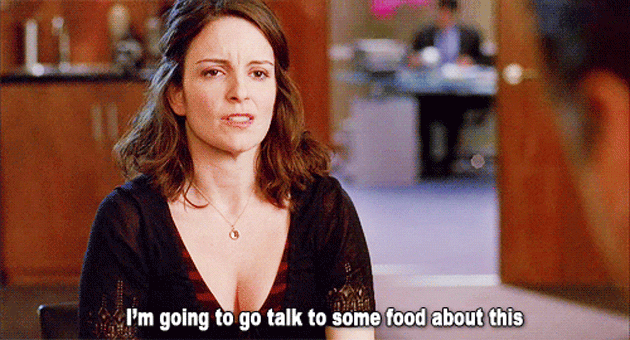 This is a short post and I just stopped to have a snack! I'm just going with it and hopefully will have a normal hunger level tomorrow (normal for me, which is still like two 16 year old boys).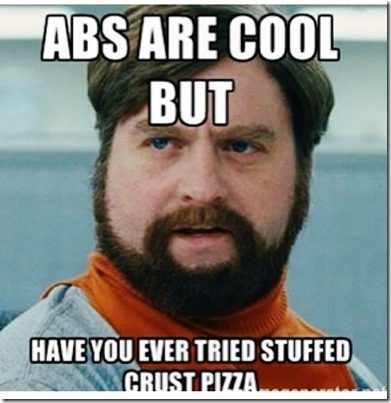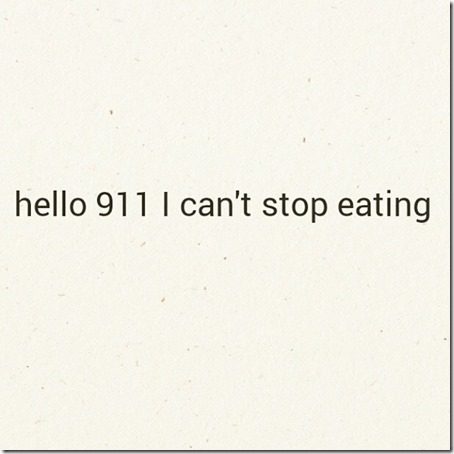 Sunday Set Up
Just because I'm setting up my fingers to be glued together doesn't mean you get the day off. Let's do some Sunday Set Up action and plan for a great week!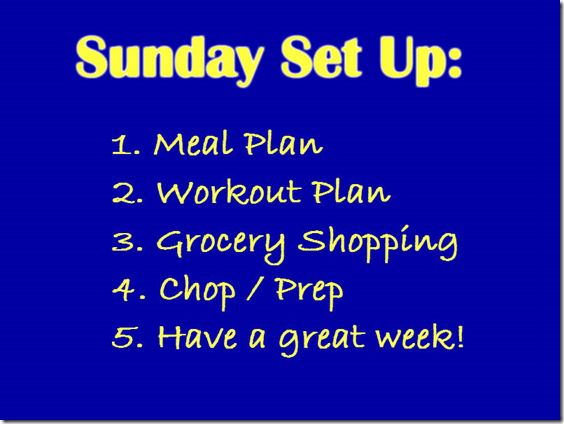 Question: On a scale from 1 to 10 – How hungry are you right this second?
1 = You just ate at a buffet
10 = You would eat basically anything that wouldn't kill you.