Hello! How's it going?
It was sprinkling this morning!!! Crazy! A week ago it was 110 degrees and today sprinkles?!
Vegas didn't care and sat outside on the wet fence so he could drag his muddy feet back into the house. He's grounded for a week.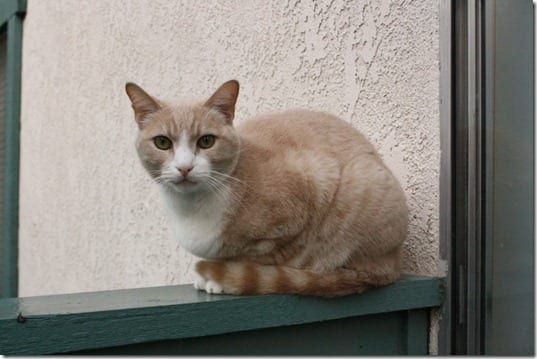 After my easy 4 miler I was craving oatmeal and polka dots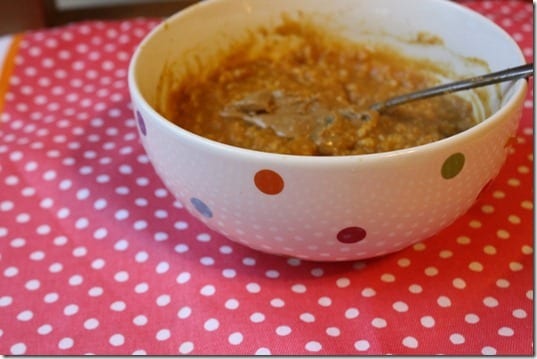 Then, I ate lunch during a conference call and then met Skinny Runner for a lunchtime walk
Mid-afternoon I found myself scrounging around the kitchen for a snack. I had less than 2 Tb. of sunflower seed butter in the jar and decided to scrape it out. But, the bottom of the nut butter jar is always so hard, right?
I added some raisins and put it in the microwave for 30 seconds.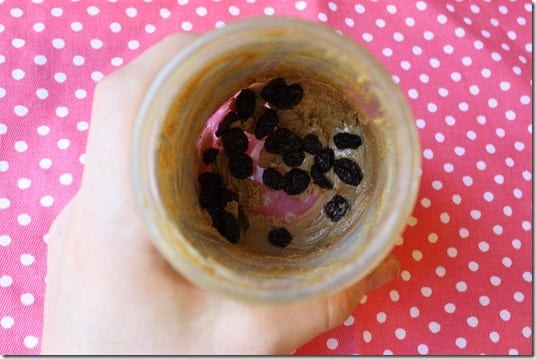 This made it super easy to scoop out. Yum!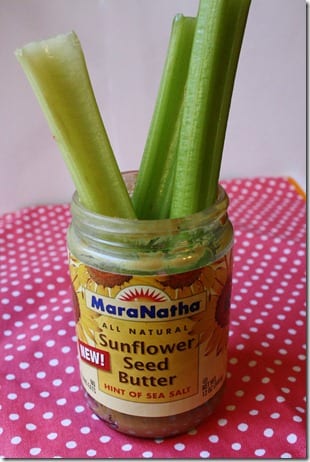 Last night I read an article about Food Addiction in the IDEA Fitness Journal. I joke about being addicted to cereal or fro-yo, but it's science. Hyper-palatable foods that are filled with sugar, starch, salt and/or fat are compared to drugs in how our brain responds to them. I don't have any 'off limits' foods, but I do try to keep certain foods out of the house because the dopamine makes me want to eat them all.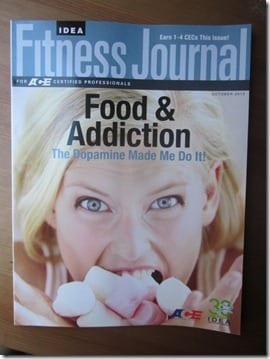 I don't beat myself up if I overdo it with a "hyper-palatable" food because I realize this and I choose to handle it in a way that works for me. But, I wanted to pass it on in case anyone else was interested…