Happy Tuesday! This morning I went back to Dana Point to lead another fitness group. Today we did a 5K run/walk. I stayed with the back of the pack to make sure no one got lost so it was pretty slow going – that's good because my quads are very tight. 
Someone please come hold me down and make me foam roll. I need it so bad.
I always think it's funny to wear all black – like a Ginja Ninja! Hi-ya!
I didn't really kick anyone today, but tomorrow's workout class is supposed to be tough so the exercisers might want to kick me! I'll update you in the morning
So, I recently discovered Sweet Relish the site that helps keep your shopping list and wants organized.
Well, a company rep sent me a box of fun things that are relevant to my running and eating wants! I love presents in the mail – don't you?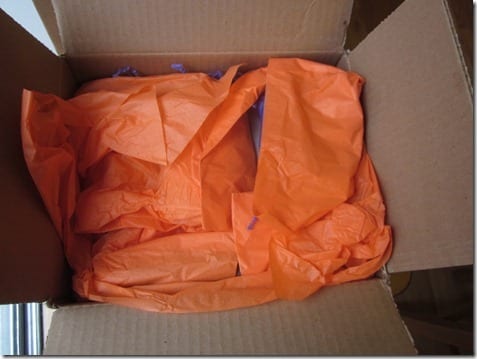 Sweet Relish Prize box:
Mini Massager
Key holder
brush on SPF
Socks
Shampoo bar
Stuffitts
I love everything they sent but am super excited about the Stuffitts. They are drying inserts you place inside your stinky shoes overnight. They dry them and help take out any odor.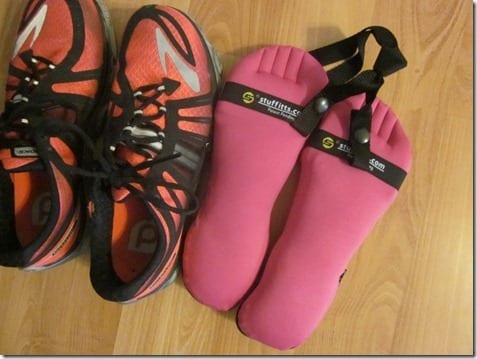 Sweet Relish is giving one RER reader all these goodies too! After I posted about "fighting the funk" on Friday a few of you said you thought I was going to talk about getting 'the funk' out of your workout gear – well, at least I can help you get it out of your shoes!
To Enter answer the question:
Do your shoes stink? 
*Please don't try to smell them if you are at work and may be judged…
Contest closes 3/20/13 at 6pm PST. Open to residents of the US and Canada.