Yesterday I tweeted that Chocolate Chips make EVERYTHING better.
Most tweeties agreed, but follower Jen questioned me on on this one…
Listen, let me give you some advice…
Never trust a big butt and a smile.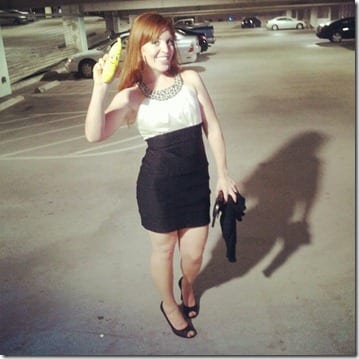 Because I'm going there…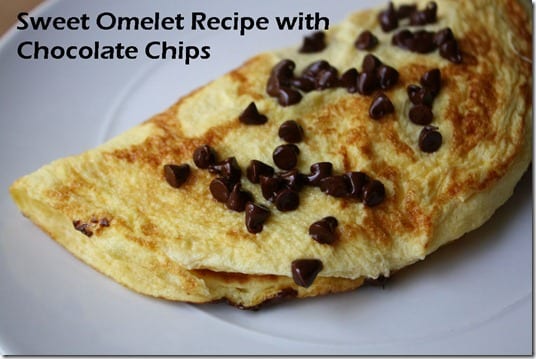 Sweet Omelet Chocolate Chips Recipe
Ingredients:
1/2 cup egg whites OR 3 egg whites

1 Tb. greek yogurt (vanilla or plain)

1 tsp sugar or stevia

1/8 tsp vanilla extract

dash of salt

Chocolate chips – I think mini are best for this recipe

nut butter

optional: Banana or other delicious fruit
Directions: Whisk eggs, yogurt, sugar, vanilla extract and salt thoroughly. The greek yogurt makes this fluffier but whisk until it's frothy.
Place egg mixture in a small, HOT skillet. Cook first side. Flip when it's almost done like you're making a 'normal' omelet.
Once it is flipped, turn heat to low or off but keep in pan. Spread nut butter inside and sprinkle with chocolate chips. Fold over so it can melt into happiness.
Plate and add more chocolate chips… you know, for presentation purposes.
If you don't get too crazy with the chocolate and PB – this is actually a pretty healthy dish!
It is under 250 calories for this plate of deliciousness and packed with protein and healthy fats.
Question: Finish this sentence…
Everything is better with ____________.