Hello! How are you? Any big plans for the weekend? Running? Eating? Vacations?? Tell me. I have the travel bug big time right now. I feel like I haven't went anywhere in a long time!
This morning started off with me delaying my run after getting distracted by email… putting on sunblock and finally hitting the road. I always do that in the winter and it's fine because the sun comes up later and it's cold. But it's getting HOT in SoCal and is no bueno for running.
I curled my hair yesterday and the usual pigtail braids have a fun lil curl today. I still need a trim, but curled ends make it look a lot better than the usual scraggly.
I ran 10 miles listening to podcasts about reality TV and a Ted Radio Hour on forgiveness. I feel like it balanced out my brain with equal parts trash and treasure.
Then, I was going to do a short strength workout when I realized I'd rather do the Almond Butter workout instead.
The Almond Butter workout:
Warm up with a run.

Set out 5 and 10 pound weights or weight set.

Turn on TV to something light you can watch while distracted.

Look up BeachBody workout

on your laptop.

Realize you're hungry.

Go into kitchen and do 3 reps of each:

Open fridge. Eat some grapes.

Open cupboard. Eat some crackers.

Stretch your arms into back of cupboard and grab a packet of Almond Butter.

Remember to breathe.

Open AB packet. Walk back to TV.

Eat almond butter while in front of TV and weights.

Cool down – put weights and laptop away.
Post-run and almond butter workout I made a protein shake with all the toppings.
Lunch was an amazing Blue Apron meal – Panini with zucchini and arugula salad.
I'm working with Blue Apron on an upcoming post and love that I get to enjoy their meals as part of the deal. They're offering RER readers 3 free meals so check it out and let me know your favorite. (You don't need a code, it pulls up the offer automatically when you use that link.)
In other news… I passed by this magazine at my parents' and it caught my eye so I randomly asked my brother and sister-in-law if I looked like this person. They said NO. They didn't even say a little!? Do I have face dysmorphia? Is that even a thing?
But they did say I look like Izzie from Grey's Anatomy which is an amazing compliment. Boom.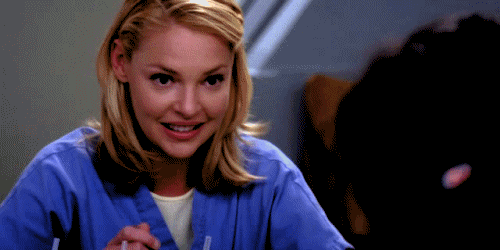 But one of my reality TV podcasts was talking about a girl and compared her to Katherine Heigl (who plays Izzie Stevens). They said 'you want to like her but there's something cold about her…'. Which is kind of sad, but I feel like I've heard that about her before. I like her! I don't think she's cold!
And I'm always eating so we have that in common…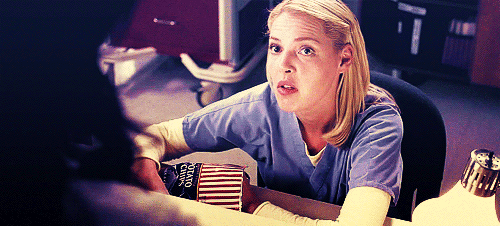 Anyway. The point is – I don't have a point. I have no idea where any of this came from and now it's awkward and I can't transition out of it…
Soooo, um. I'm taking questions!
Let me know your questions about running, eating, random, advocare, California, other for upcoming blog posts and videos. I'm always open to your comments and email but like to share the answers with everyone in case anyone else has the same question.
I've been getting questions on tips to run a half marathon, how to run a sub-2 hour half marathon, when to tell you're ready to go from one distance to another and other stuff. They can be specific to you – just let me know if you want it anonymous.
Leave a comment with your questions or email me at RunEatRepeat at gmail.com
Question: What's going on this weekend? Are you running long? Have a race? Going somewhere?