Hello! Easter is just a few days away. I have a round up of the best Easter Recipes around the web. Some are healthy, some are fun, some are vegetarian (if you count eating a rabbit made from cake a veggie dish)… pick your favorite and go for it.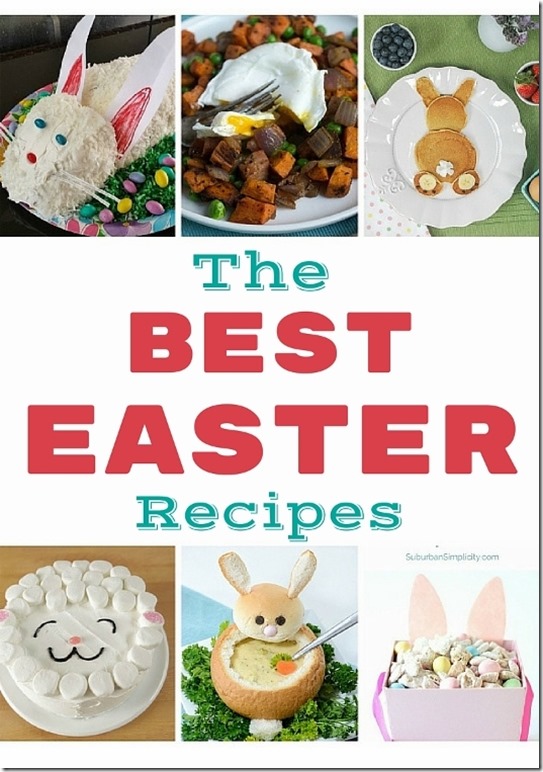 Bird Nests Dessert Recipe – if you like coconut you'll love these birds nests. It's super easy too.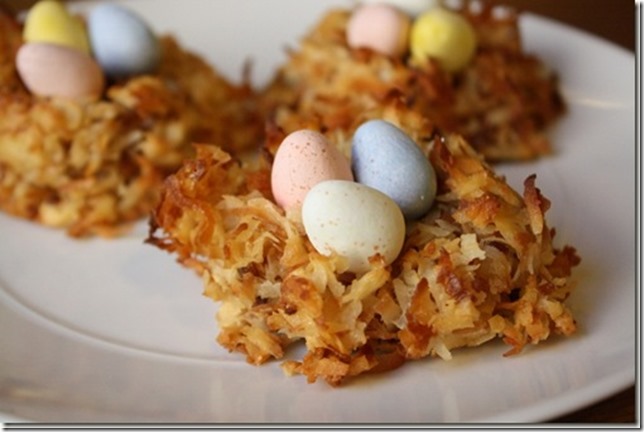 Nana's Favorite Egg Dish – via Fitnessista, she's one of my favorites and I love eggs too. Sign me up.
Pineapple Soufflé – This recipe from PB Fingers is one I've wanted to make for YEARS. Seriously.
I am on a mission to make this one asap! I love a good casserole and this one sounds sweet. Right up my eating alley.
Sweet Potato Hash via Fannetastic Food this one is great for that leftover ham the day after Easter (or any other ham making holiday).
If a Bunny Cake isn't your thing, maybe a lamb version is worth a try?
Bunny Pancakes aka the cutest breakfast ever. This would work for dessert too (or lunch or dinner).
This is the perfect Easter morning meal!
Bunny Chow (Easter themed Chex mix recipe like Puppy Chow)
This might be good to use for filling plastic eggs too!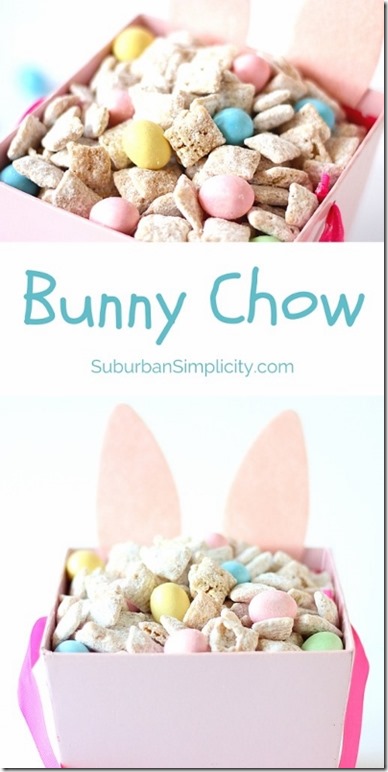 Bunny Bread Bowl – I suggest filling it with hummus or spinach dip and dipping carrots so you can really channel the bunny. It might be the one healthy thing on my menu this year.
How to Make a Bunny Cake – I make this one every year. It's so easy and works as a centerpiece too. This is one of my Easter traditions that my family expects each Easter.
Happy Easter from me and Vegas!!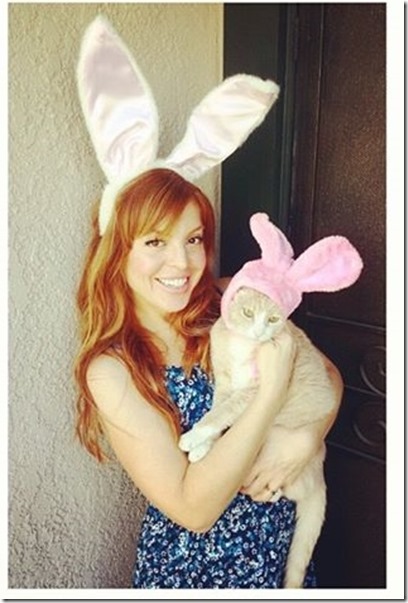 Question: What's on the menu for Sunday? Are you making anything good?