Hello! Today we're talking about Fabletics. I've been wearing this line of  gear for a while, but it's time for a more formal Fabletics review because it's not just workout gear anymore. They offer easy to wear dresses, rompers and swim suits now. But I am still first and foremost a fan of their fitness clothes. It's cute and quality and decently priced workout gear delivered to your door. Boom.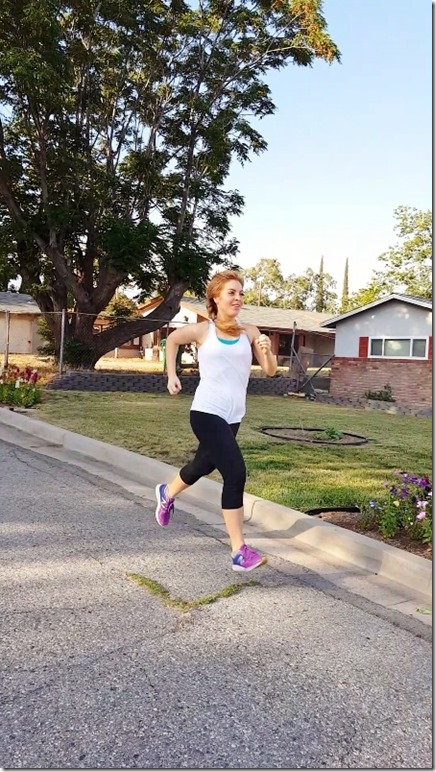 First let's talk about the best workout pants and/or capris…
The Fabletics Salar leggings are my FAVORITE leggings ever. Favorite. They are the perfect support, tightness, length, thickness, lift, everything. Plus, they are good quality. I have several pairs but wear them all the time and can't tell which ones are new and which ones are old. (They come in capri length too.)
(Fabletics is co-founded, designed and inspired by Kate Hudson. Have you seen the commercials?  I think she looks super cute in them as she stretches and runs and talks in full on Kate Hudson workout gear. )
Recently the company contacted me to do a review of their workout gear delivery service.  I was all about it since I feel like it's a great way to get quality gear. You take a quiz, pick your favorites and get a package with a cute new workout outfit in the mail. Super easy.
For my first VIP service delivery I chose a pair of running capris, wick-wear tank and a high impact sports bra.
You know I've been on the hunt for a quality running sports bra and I was hoping this would fit the bill. It met my basic requirements of being lined AND having a hook & eye back (I feel like that helps a lot with staying put).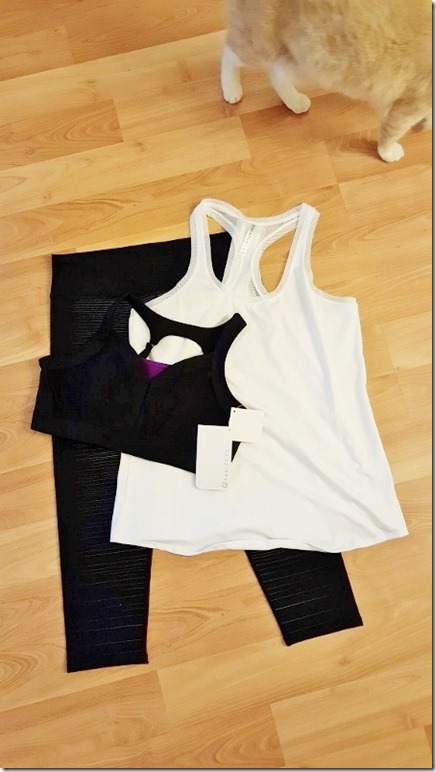 Yes. Loved the sports bra. I also loved the capris and tank.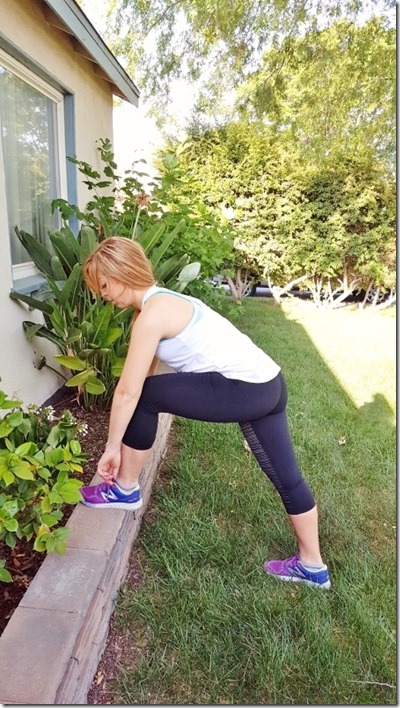 When you sign up for the VIP Fabletics membership you get to shop for a new outfit each month. They don't just send you a random outfit – it's your choice. The first outfit right now is $25.00 plus free shipping, from there it's $49.95 a month. You can choose to skip a month and you won't be charged for that time. You can also cancel anytime or just skip a month if you need to.
In addition to your usual monthly outfit you can just shop around the site if you want (I got an email about a sale after Memorial Day and was all excited).
For my second order it was super easy to get on and shop around. They offer a lot of options for tops, bottoms (shorts, capris, pants), sweatshirts, jackets to slip-on before/after working out and casual wear like rompers and dresses too.
They are always coming out with new designs so each month it's fun to shop around and pick my favorite. Since it's a Kate Hudson inspired workout gear line some of the pieces are noted on the site as "Kate's Picks" –  others are tagged for yoga, gym, running or casual wear.
Check out more info on their service and workout gear here at Fabletics. Your first outfit is $25.00 right now.
Question: Do you have a FAVORITE pair of yoga pants? 
How often do you buy workout gear?
Disclaimer: This post is in partnership with Fabletics. All opinions are my own.