I tried a Dailey Method Class today. I was a little nervous since I'm not super familiar with barre style classes, but I loved it. Here's my lil experience at The Dailey Method in Newport Beach.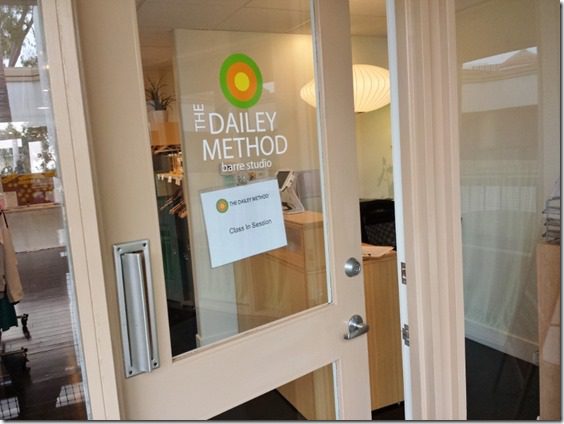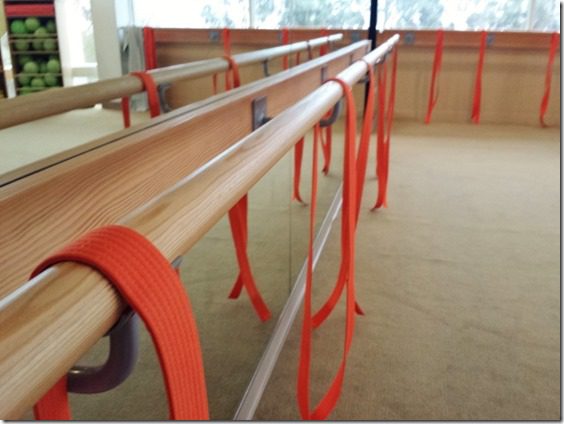 I went to a class called Dailey Express which is a 45 minute class designed to give you a great workout and get you back to work within one hour.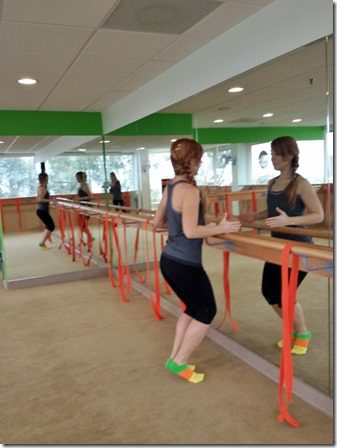 The class started right in with great music and a stream of easy to follow but challenging moves. We used very light weights, but the repetition really burned! I loved it.
I loved the emphasis on core and hamstrings – two areas I really need to strengthen. And the class was small enough that the instructor was able to keep an eye on everyone and help and encourage us to keep great form and alignment.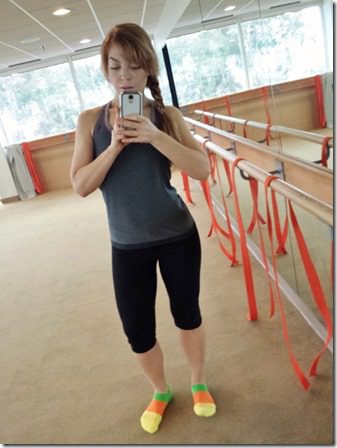 I sported my special non-slip socks for the occasion and got a compliment on them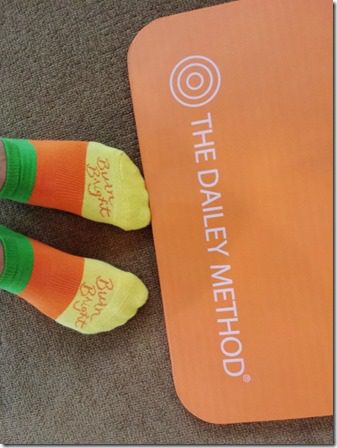 After class I went across the street to Fashion Island to grab some lunch. Whole Foods salad bar is my favorite restaurant.
Now that I'm back at home and at my desk I can feel my muscles are tired from the workout – especially my hamstrings and triceps! I hope I'm sore tomorrow. Is that weird?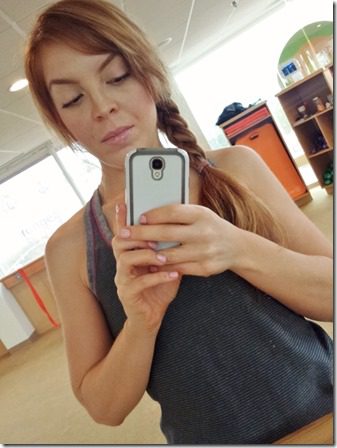 Check out The Dailey Method Studios to find a class in your area. And follow #burnbrightdailey to see updates on social media.
Question: Do you like to workout during your lunch?
When's your favorite time of day to get your sweat on?
Have you ever tried the Dailey Method?
I am usually a morning workout girl, but this in and out during lunch class was great!
Disclaimer: This post is part of a collaboration with The Dailey Method. All opinions are my own.